Manhattan's First Public Beach Opens Along the Hudson River
The new 5.5-acre recreation space includes a sandy shore, sports field, picnic area and boardwalk—but swimming isn't allowed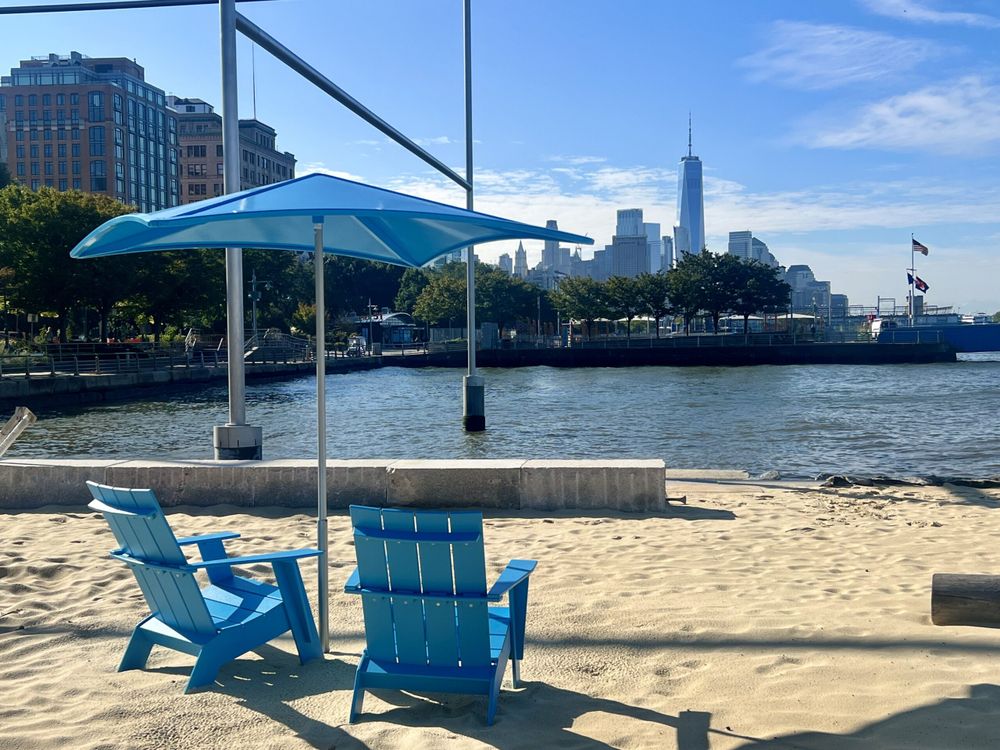 New York City officials opened Manhattan's first public beach—complete with colorful beach umbrellas and lounge chairs—along the banks of the Hudson River last week.
The site is part of Gansevoort Peninsula, a new 5.5-acre waterfront recreation space inside Hudson River Park. In addition to the beach, the peninsula features a sports field, a lawn, promenades, a picnic area, two dog runs, boardwalks and a beachfront landing for non-motorized boats.
Just across the street stands the Whitney Museum of American Art, which donated a site-specific sculpture called Day's End by David Hammons.
Officials also created a first-of-its-kind ecological salt marsh on the peninsula's north side to help boost biodiversity. Featuring native grasses and plants, the salt marsh is also home to 20 million juvenile oysters.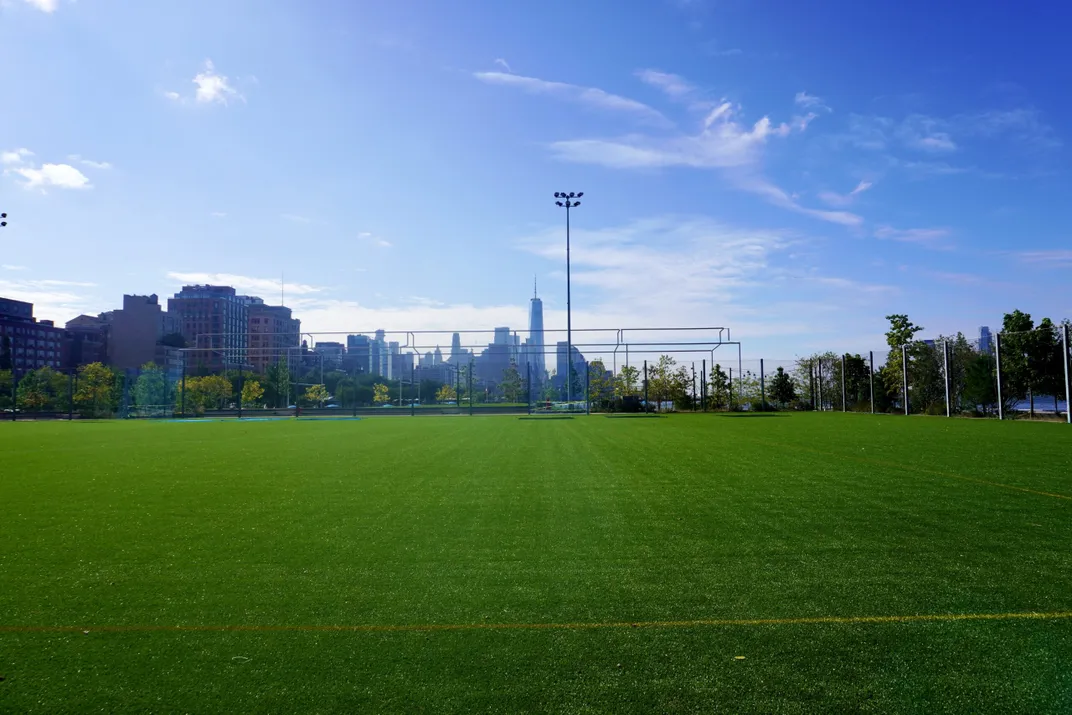 Though the beach has surf and sand—1,200 tons trucked in from a New Jersey quarry—visitors are not allowed to go swimming.
"The Hudson River has made a huge amount of progress in terms of its health since the Clean Water Act was passed in the 1970s, but this is not designed as a swimming beach," says Noreen Doyle, CEO of the Hudson River Park Trust, to the Daily Beast's Helen Holmes.
The restriction has generated some criticism, as many visitors would like to be able to submerge themselves in the water.
"The beach is something where people swim," swimsuit-clad beachgoer Kateryna Shevchenko told the New York Times' Dodai Stewart last week.
Ken Lin, who walked to the beach from Chelsea, had a mixed first impression. "When they said that they were creating a beach in Manhattan, the vision in my mind was a lot different," he told the Times. "This is sort of like a large sandbox." Even so, he added, "I'll take what I can get."
Many locals were pleased with the new development, which is much closer than other popular New York-area beaches like Coney Island, Rockaway Beach and Brighton Beach. And while visitors lounge on the sand in the Meatpacking District, they can take in views of the Statue of Liberty and One World Trade Center. The city also installed a water misting system for "cooling down or rinsing off sand," according to the Hudson River Park Trust.
Previously, the site functioned as a parking area for the city's sanitation department, as Curbed's Valeria Ricciulli reported in 2019, not long after the project was first announced. Sanitation staffers also used the site to burn garbage, per the Wall Street Journal's Erin Ailworth. Breathing new life into the area cost $73 million.
"This day, this place, reminds me why New Yorkers are so exceptional," said New York Governor Kathy Hochul at the park's opening event, as reported by Gothamist's Ramsey Khalifeh. "To take a place that had been abandoned and overlooked and forgotten and turn it into a gathering place for people from around the world."