Manet and Degas Were Dear Friends—and Spirited Rivals
The complex relationship between the two French painters is the subject of a new exhibition in Paris
A man wearing a black suit with a tan vest reclines on a couch, his gaze cast to the distance, listening to his wife play piano. But in this painting, titled Édouard Manet and His Wife, the wife of the famous French painter no longer has a piano to play nor hands to play it with. 
When Edgar Degas painted the portrait for Manet in the 1860s, it was intended to be a gift of affection. But Manet didn't like Degas' portrayal of his wife, Suzanne, so he cut out an entire section of the work. Such conflict was not uncommon in the decades-long tumultuous friendship between the two Frenchmen. 
"Their whole relationship is peppered with stories, disagreements and reconciliation. And in any case, they both looked at each other a lot and were very much nourished by each other's art," says Isolde Pludermacher, a curator at Paris' Musée d'Orsay, to Euronews' Theo Farrant.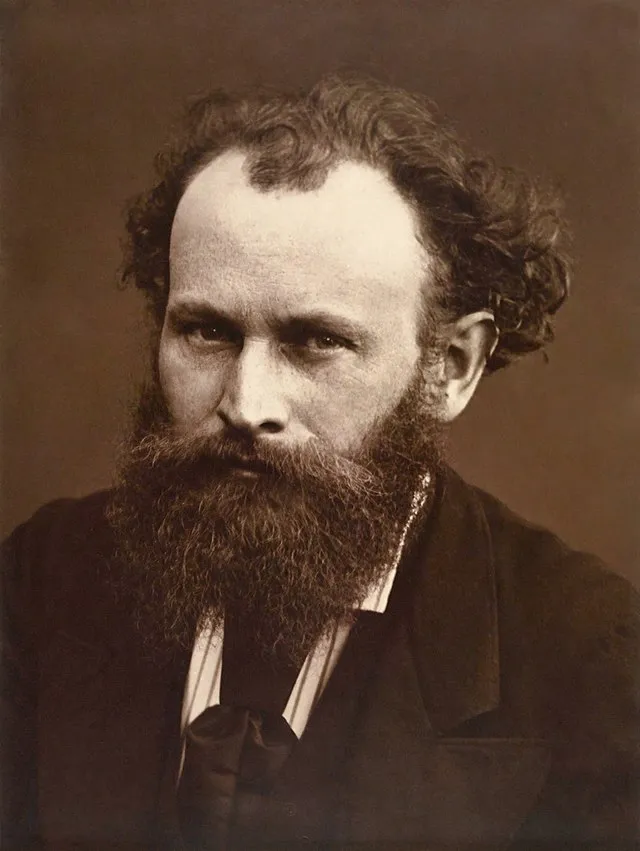 Pludermacher is co-curator of a new exhibition called "Manet/Degas," which the museum is putting on in collaboration with Paris' Musée de l'Orangerie and New York's Metropolitan Museum of Art. The show will travel to the Met in September. 
The exhibition explores the long, complex relationship between Manet and Degas, who met in Paris in the early 1860s. As the story goes, the two men crossed paths at the Louvre when they were both copying a Diego Velázquez portrait, per the Art Newspaper's Ben Luke.
Manet was the older of the pair by two years, and his career took off sooner. He painted some of his most famous works in the 1860s, including The Luncheon on the Grass and Olympia.
Neither Manet nor Degas fit neatly into the Impressionist movement, which was driven by slightly younger artists including Claude Monet and Pierre-Auguste Renoir. Art historians still struggle with how to classify their work.
Their professional similarities, however, were not the sole reason for their friendship. The men both experienced an eventful time in French history, from the rule of Napoleon III to Franco-Prussian War of 1870-71, in which they both fought.
"Many Impressionists, from Monet to Cézanne, left Paris during the war," co-curator Stéphane Guégan tells Tobias Grey of the Wall Street Journal. "But Manet and Degas were both patriots who decided to stay in Paris and fight for their country." 
Their disputes, though frequent, were usually skin-deep, like the row over Degas' depiction of Manet's wife. That painting, which usually resides in Japan's Kitakyushu Municipal Museum of Art, is on loan for the exhibition.
Degas also accused Manet of copying his subject matter. The exhibition will compare paintings in which the two artists clearly influenced each other. For their part, the curators defend Manet's artistic integrity. "I don't think he was an imitator, in the way that Degas suggested," Pludermacher tells the Wall Street Journal, "just that he absorbed everything that had been done before him so as to produce something new."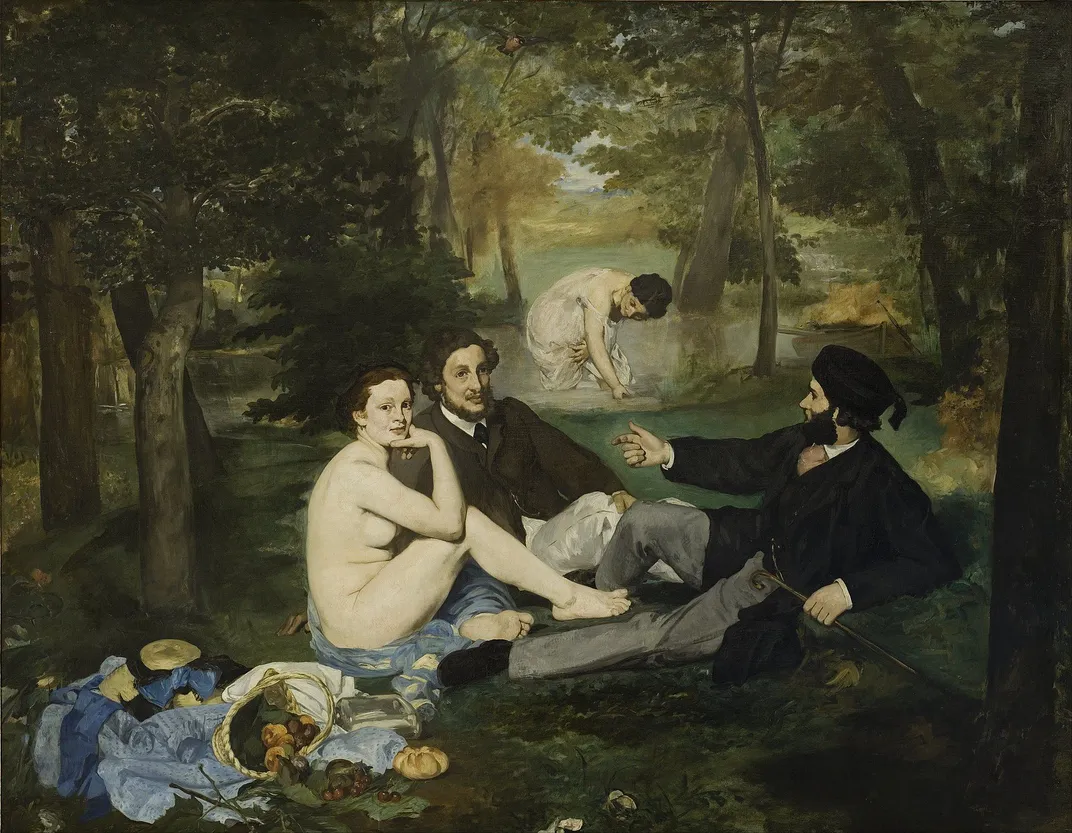 In the end, amity won out between the two painters. When Manet died in 1883, Degas bought scores of his friend's paintings over the years until his own death in 1917. Harry Bellet of Le Monde reports that Degas held more than 80 of Manet's paintings, 31 of which will be on display in the exhibition.
Even after Manet's death, "[it was] as if their mix of friendship and rivalry had to stay alive and even become more significant," Guégan tells the Art Newspaper.
"Manet/Degas" is on view at the Musée d'Orsay in Paris through July 23, 2023. After that, it will be on display at the Metropolitan Museum of Art in New York City from September 24, 2023 to January 7, 2024.