Manatees Move From Endangered to Threatened
But conservationists say the species still faces significant threats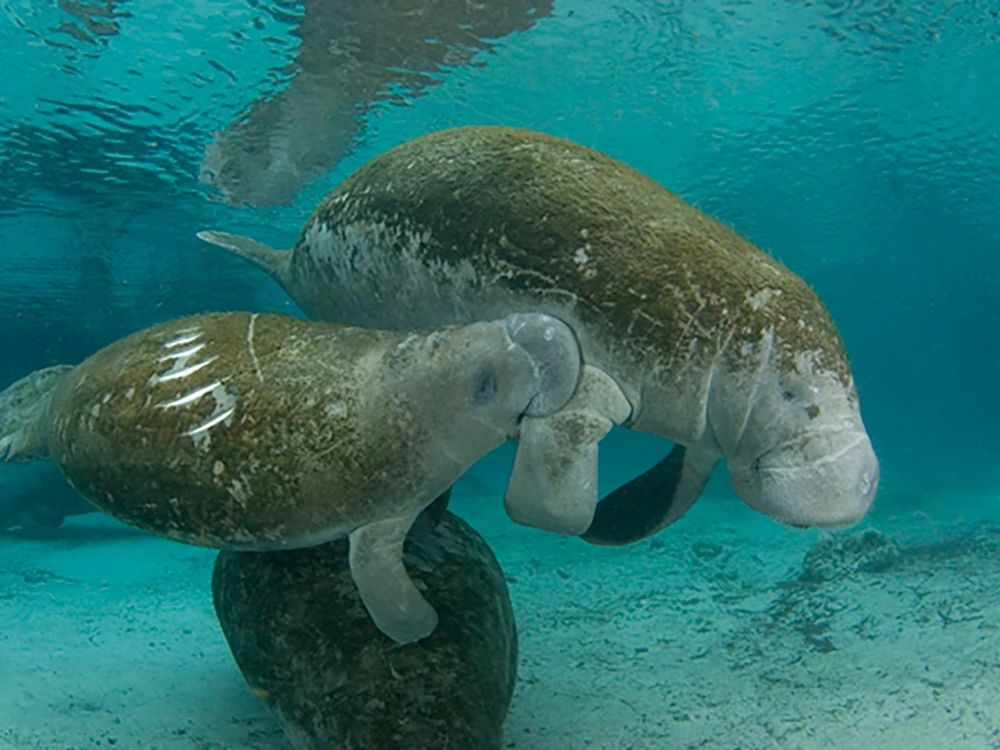 Late last week the U.S. Fish and Wildlife Service announced that it is "downlisting" the West Indian Manatee, Trichechus manatus, moving it from the endangered to the threatened list. The agency points to collaborations between Florida, Puerto Rico and Caribbean nations, which have helped improve the sea cow's habitat, leading to increases in population.
"The Fish and Wildlife Service has worked hand in hand with state and local governments, businesses, industry, and countless stakeholders over many years to protect and restore a mammal that is cherished by people around the world," U.S. Secretary of the Interior Ryan Zinke says in the press release. "Without this type of collaboration and the commitment of state and local partners, this downlisting would not have been possible."
As Colin Dwyer at NPR reports, the FWS estimates the manatee population at 6,620 individuals in Florida, the third year that the number has been over 6,000. That's compared to just a few hundred individual manatees left when the animal was originally added to the Endangered Species List in the 1970s.
The FWS points to several projects that have helped increase the manatee population, including retrofitting water control devices at locks and levees, increasing access to natural springs and warm-water outflows from power plants where manatees like to overwinter, and cleaning up abandoned fishing gear in manatee territory.
Despite the population gains not everyone is enthusiastic about the move. As Amy B. Wang at The Washington Post reports, the Save the Manatee Club frets that the FWS has not dealt with collisions between the sea cows and water craft, which have reached record highs in recent years. They also claim that the agency is ignoring large numbers of deaths occurring from habitat pollution, emphasizing the increasing number of threats these large mammals will face as the ocean temperatures continue to rise.
"We believe this is a devastating blow to manatees," Patrick Rose, executive director of the Save the Manatee Club says in a statement. "A federal reclassification at this time will seriously undermine the chances of securing the manatee's long-term survival…. With the new federal administration [threatening] to cut 75% of regulations, including those that protect our wildlife and air and water quality, the move to downlist manatees can only be seen as a political one."
As the Associated Press reported in January, last year was the third worst for manatees on record, with 520 dead sea cows found across Florida, including 104 killed by boat strikes. Another 13 were struck by boats and rescued by rehabilitators.
Despite the downlisting, the FWS says that all current federal protections for the species will remain in place and that it will continue to be protected under the Marine Mammal Protection Act.