This Man Plans to Spend a Year Living in a Giant Ball on an Iceberg
Adventurer Alex Bellini wants to watch a Greenland iceberg melt while he dwells in a "survival pod"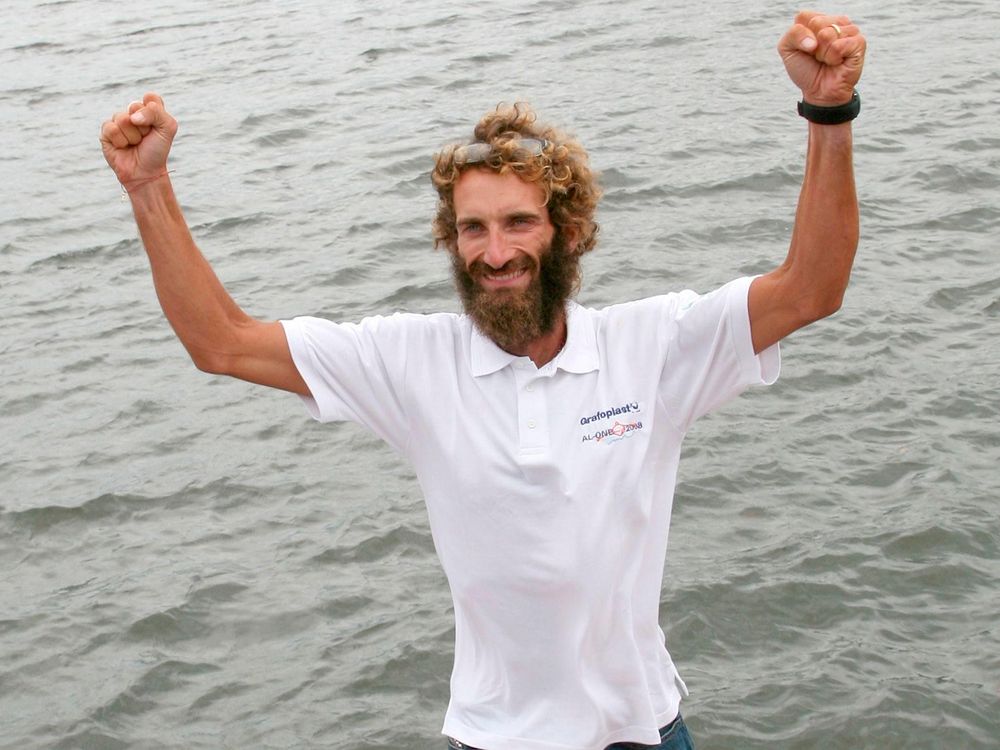 Now that the world has been charted—so much so that we're able to explore the Earth from top to the bottom safely behind our screens—the adventurers out there are taking on increasingly creative endeavors. For Italian explorer Alex Bellini, the next big feat is living for a year inside an orb that resembles a giant hamster ball, on top of a drifting iceberg.
After venturing to the northwest coast of Greenland to choose a recently calved iceberg of appropriate dimensions ("tabular, flat and measuring about 60 by 20 meters," he tells Motherboard), Bellini will dwell on the piece of ice until the entire chunk melts.
Bellini explains the task at hand to Motherboard:
My objective is reporting and investigating, by means of scientific methods, the entire lifetime of an iceberg. I want to prove how the pace of ice-melting has dramatically accelerated over the last decades. We'll also play the symbolic card: the adventure of a man floating adrift on an iceberg will come to represent the condition of the whole humankind going adrift on an endangered planet.
An experience outdoorsman who has already traversed oceans, the snows of Alaksa and the sands of the Sahara, Bellini drew inspiration for his upcoming trip from another Italian thrill-seeker from decades past: Umberto Nobile, who spent a month on a free-floating icepack when he crashed his zeppelin north of Svalbard in 1928.
But the modern man will be better prepared, taking up residence in a Survival Capsule that was designed as a tsunami rescue pod.
Outside describes the ball that will become his home:
They can hold from two to ten people, depending on the model, and are made from aircraft-grad aluminum in what's called a continuous monocoque structure, an interlocking frame of aluminum spars that evenly distribute force, underneath a brightly painted and highly visible aluminum shield. the inner frame can be stationary or mounted on roller balls so it rotates, allowing the passengers to remain upright at all times.

Inside are a number of race car-style seats with four-point seatbelts, arranged facing either outward from the center or inward around the circumference, depending on the number of chairs. Storage compartments, including food and water tanks, sit beneath the seats. Two watertight hatches open inward to avoid outside obstructions. Being watertight, it's a highly buoyant vessel displacing water like a boat does.
In addition, Bellini's pod will be decked out with solar panels, wifi, a foldable bed and a stationary excercise bicycle. The biggest challenges may be the extended periods of solitude he will face—but he plans to open his home to bloggers, writers and environmentalists to accompany him for short stints.
Bellini plans to set off on his voyage the spring. Watch the trailer for the trip here: