Malta's Iconic Azure Window Crumbles Into the Sea
The limestone arch on the island of Gozo was expected to stand several more decades, but a vicious storm Wednesday took out the natural wonder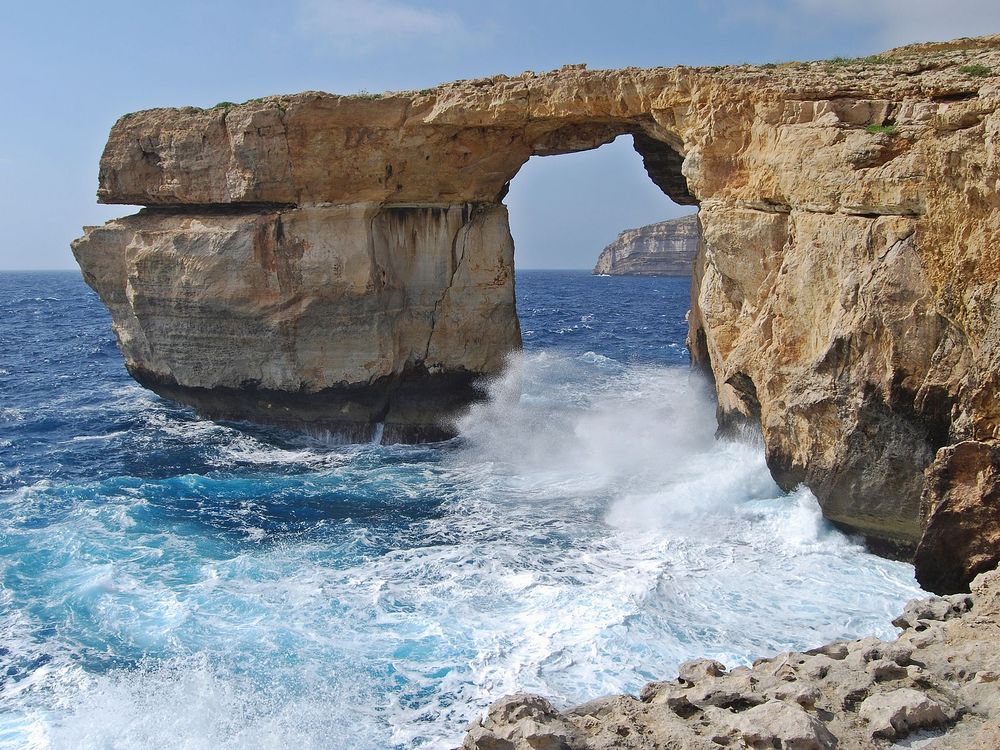 Yesterday, one of the natural icons of the Mediterranean disappeared when Malta's Azure Window collapsed into the sea, reports Merrit Kennedy at NPR. The massive limestone arch, also known as Tieqa tad-Dwejra, was located on the island of Gozo and was a popular tourist stop and image, making its recent appearances as a backdrop on the HBO show "Game of Thrones" and in the movie Clash of the Titans.
The Times of Malta reports that the collapse was witnessed by local resident Roger Chessell, who says the arch went down during a storm around 9:40 A.M. local time. "There was a big raging sea beneath the window," he tells the Times of Malta. "Suddenly, the arch collapsed into the sea with a loud whoomph, throwing up a huge spray. By the time the spray had faded, the stack had gone too."
While the collapse is tragic for local tourism, it wasn't completely unexpected. Tamara Best at The New York Times reports that a 2013 geological study of the arch found that erosion was weakening the structure and that its collapse was inevitable. Last year, authorities banned visitors from venturing out onto the arch, imposing a stiff penalty of about $1,500 for violators.
"Reports commissioned over the years indicated that this landmark would be hard hit by unavoidable natural corrosion," Malta's prime minister Joseph Muscat commented on Twitter. "That sad day arrived."
According to The Times of Malta, at a press conference Environment Minister Jose Herrera said that studies had shown that no human intervention could have saved the arch and that time and waves simply took their course. However, geologists in 2013 also suggested that the iconic arch would survive several decades.
Concerns about the arch began rising in January, when violent seas washed a large chunk of the Window's limestone cliff into the ocean.
According to a statement by the Gozo Tourism Association, about 80 percent of all visitors to the island came to look at the Azure Window. "Today Gozo has lost one of its iconic beauties. The inevitable and the much feared has happened," reads the statement. "The flagship of the Gozitan touristic sites has sunk in its same birth place from where for thousands of years, it stood high and proud heralding one of the natural beauties our little island is endowed with."
Though its iconic arch is gone, the Tourism Association points out that attractions such as Gozo's famed dive spots in the Inland Sea and the Blue Hole will still draw many a visitor to the Mediterranean island.