How to Make Hitchhiking Safe Again
A new system of background checks could make catching a ride safer and easier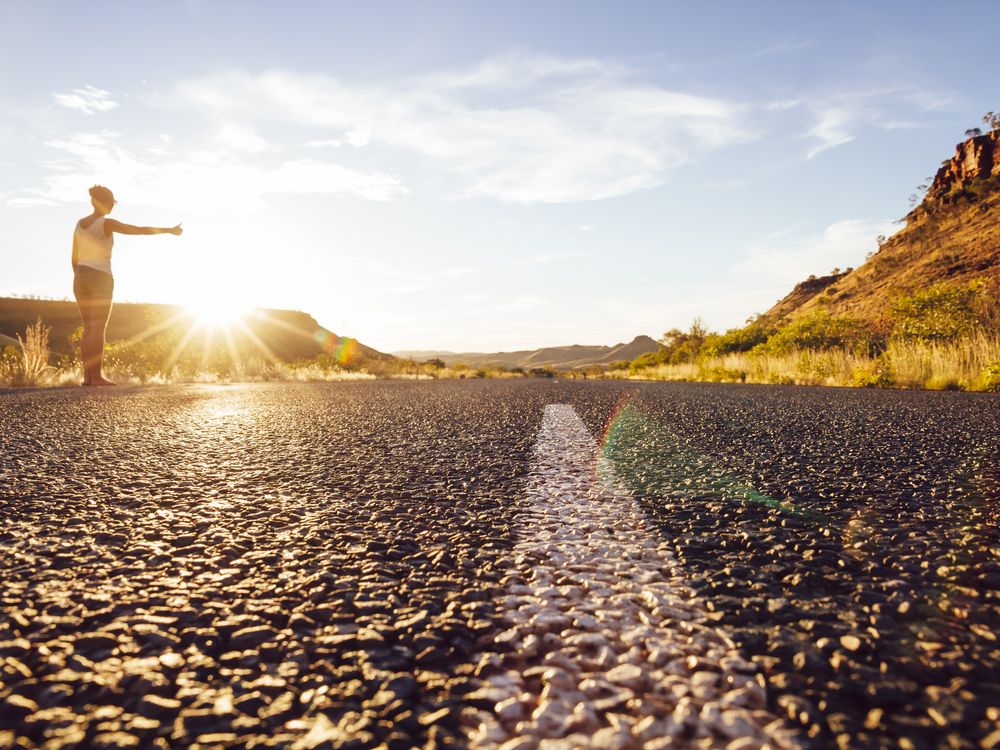 Hitchhiking across the country might have seemed like a romantic thing to do back in the day, but nowadays, thumbing a ride is more often associated with horror movies than a neighborly favor.  
But a new system might be able to change that. While services like public transit, cabs, Lyft and Uber enable people to move around large metro areas easily, in more rural areas, rides are hard to come by.  
Jennifer O'Brien, who lives in Kansas, came up with an idea that allows people to register as riders and/or drivers. All registrants are vetted and get a photo ID. Riders get a foldable dry-erase board—no more scraps of cardboard—and drivers get a window sticker to put on their car.
From Co.Exist: 
O'Brien tested the concept last summer in Lawrence, Kansas, and the results were encouraging. Out of 121 trial rides, 95% of passengers were picked up within 30 minutes. The average was just seven minutes--much quicker than waiting for a cab or, in all likelihood, a bus. "I found it was a commuting option all last summer," O'Brien, who used the service herself, says. "And, I also made a lot of connections with my neighbors, which is a cool thing."
In the end, it's not such a different system than the more newfangled car-sharing companies that have been popping up all over the country. And, yesterday, Lawrence OnBoard announced on its crowd-funding page that they would be partnering with an existing carpooling app called Carma to try to extend the idea beyond Kansas. Whatever you call its system, though, it's bringing a little bit of mystique back to sharing rides.