A Major Galapagos Conservation Foundation Is Running Out of Cash
A fight over selling souvenirs on the Galapagos is threatening conservation efforts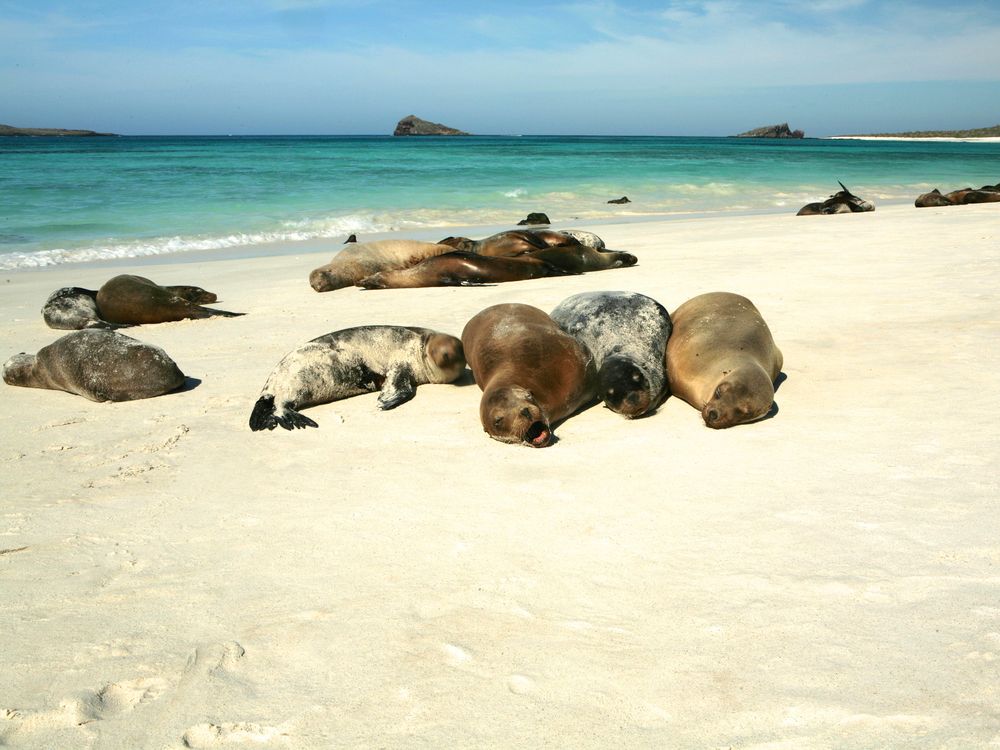 The Charles Darwin Foundation is one of the largest scientific non-governmental organizations active in the Galapagos Islands, and it's running out of money. Active since 1959, the foundation tasks itself with conserving, preserving and rehabilitating the unique ecosystems of the Galapagos Islands. But a recent spat with the Ecuadorian government over the foundation's gift shop has seen that store shut down, and one of the foundation's revenue streams cut off.
The fight is a battle of capitalism versus conservation—a familiar struggle for the Galapagos Islands, where rampant tourism is threatening a region that is primarily a nature preserve. But in this instance it is not finches or turtles that are apparently in need of protection but Ecuador's small merchants, who are threatened by the foundation's gift shop, says the Guardian:
Local traders have objected to the Charles Darwin Foundation running a souvenir shop at its research station at Puerto Ayora on Santa Cruz island. They claim it was siphoning business from their own shops and in July local officials, backed by the government of Ecuador which owns the Galápagos, ordered the station's shops to be shut.
Opened in February, the shop made it until July before it was closed down. The reason, according to the local government, was that "[t]hey changed the concept of it being a small store that sold Darwin Foundation souvenirs to a commercial one without the proper legal basis," says the Huffington Post. 
According to the Verge, the foundation had been on shaky financial footing for years, and the gift shop was supposed to bolster the organizaiton's income flow. The lost store revenue didn't single-handedly cause the organization's current financial predicament, but the decision did have a chilling effect on their other revenue streams, a foundation representative told the Guardian:
"The shop provides us with about $8,000 a week in income from the sale of souvenirs to tourists. Losing that key source of funds was bad enough but it has also affected other donations. People don't see why they should give us money if the Ecuador government will not support us by letting us run a gift shop.

"There has been a dreadful chain reaction following the shop's closure and we have run out of cash." The foundation is now two-and-a-half months late with salaries for its staff and some projects have had to be suspended. One key staff member has already left.
The foundation needs to make at least $1 million by the end of the year or will face bankruptcy, says the Verge. The organiation is hoping to have the shop issue worked out,but in the mean time is hoping to solicit money from donors.