Major European Institutions Will 'Loan' Looted Artifacts to New Nigerian Museum
During an 1897 raid, the British army plundered 4,000 artifacts from the kingdom of Benin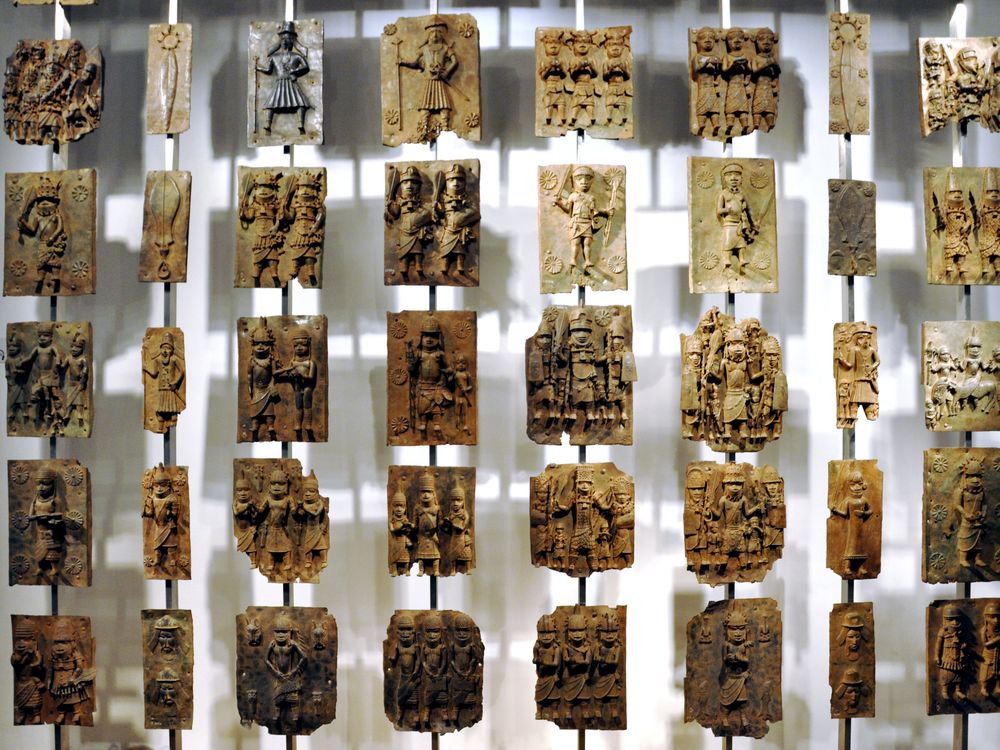 In 1897, a British diplomatic mission was sent to Benin City, once the seat of a great kingdom in modern-day southern Nigeria, to demand that its ruler stop imposing customs on colonial traders. The mission was ambushed, and in response, 1,200 British troops were dispatched on a "retaliatory expedition." They razed large portions of Benin City and, before reducing its royal palace to smoldering ruins, made off with some 4,000 artworks, many of which ultimately ended up in some of the world's most important museums.
More than a century after the destruction, the Benin Dialogue Group, which comprises museum representatives from Austria, Germany, the Netherlands, Sweden and the United Kingdom, along with Nigerian officials, have spearheaded an agreement to establish "a new museum in Benin City…where a permanent display of Benin art works from European and Nigerian museums will be shown." While the display is permanent, the objects from European museums, will rotate periodically. They are, in other words, loans.
As Kate Brown reports for artnet News, precisely what items will be sent to the Benin Royal Museum, set to open in Nigeria in 2021, has not been confirmed, but the loans will include a number of "Benin bronzes," intricate sculptures (which are actually made from brass, according to Encyclopedia Britannica) that were a coveted hallmark of the Benin Kingdom's artistic output. Some 2,500 bronzes were looted during the 1897 expedition.
Among the institutions participating in the Benin Dialogue group are the British Museum, the Weltmuseum in Vienna, the National Museum of World Cultures in Leiden and the Ethnological Museum of Berlin, according to Catherine Hickley of the Art Newspaper. The group, which met in Leiden on October 19, has agreed upon a three-year time frame for the new display, and the participating museums have promised to provide advice and assistance to the Royal Museum on matters such as exhibition design and training, funding and legal frameworks.
The agreement comes as a number of Western museums have been responding to pressure to return looted artifacts to their countries of origin. French President Emmanuel Macron, for instance, has said that repatriating African artifacts is a "top priority" for his administration, and French museums are taking steps to put the process into motion. The Victoria and Albert Museum in London recently indicated that it was willing to return looted treasures to Ethiopia—on loan.
But there are many who believe that agreements like the one fostered by the Benin Dialogue Group do not go far enough. "[I]t is us Europeans who should ask for loans—after we have legally restituted all looted African treasures to their rightful owners," Christian Kopp of the organization Berlin Postkolonial, tells artnet's Brown.
In its statement, the Berlin Dialogue Group opines that "[q]uestions of return are bilateral issues and are best addressed with individual museums within their national systems of governance." But it also notes that the new agreement "does not imply that Nigerian partners have waived claims for the eventual return of works of art removed from the Royal Court of Benin."