Major "Clean Coal" Project in Mississippi Shuts Down
Billions over budget and three years behind, the Kemper County coal gasification project will now produce electricity using natural gas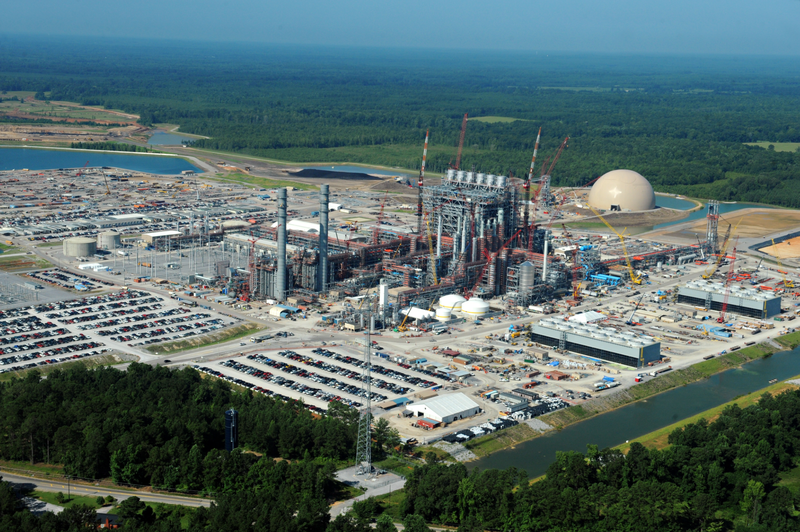 Kemper County Power Generation Facility, the flagship "clean coal" project in rural eastern Mississippi, will rely on natural gas rather than coal to produce electricity, reports Henry Fountain at The New York Times.
The plant, owned by Southern Company, was intended to demonstrate technology that would clean up even the dirtiest of coals. As Fountain writes, "[t]he lignite coal that is mined adjacent to the Kemper County plant emits more climate-warming carbon dioxide per unit of heat than other coal, and far more than natural gas."
However, as of this month, the project is three years behind schedule and has spent more than $4 billion over its initial budget of $2.9 billion, Jeff Amy reports for the Associated Press. In 2015, the Mississippi Public Service Commission, which regulates public utilities in the state, allowed the company to raise rates by 15 percent to try to recoup $840 million spent on equipment costs.
Last week the worsening situation prompted the Public Service Commission to take action. Not wanting to pass the skyrocketing price tag over to consumers, the Commission is requiring Mississippi Power to begin negotiations to settle the plant's outstanding costs. The Commission also noted that the plant will run only on natural gas going forward.
On June 28, the company released a notice stating that they will immediately suspend the coal gasifier project, which will likely result in a loss of around 250 jobs at the plant. Final settlement negotiations will begin July 6.
Critics of clean coal have long voiced concerns that spending money on making coal more carbon friendly is wasteful, noting that resources should be shifted towards improvements in renewable energy. "There have been billions of dollars now spent and none of it has resulted in the so-called clean coal," Sandy Buchanan, executive director of the Institute for Energy Economics and Financial Analysis, tells Amy. "It's time for us to recognize this is a myth. It is absolutely clear that coal is a thing of the past for electricity generation."
But what is "clean coal"? According to Stephanie Joyce and Leigh Paterson at Inside Energy, it isn't just one technology. Rather, clean coal is an array of concepts all focused on capturing and storing carbon dioxide generated from burning coal to reduce its carbon footprint. The most promising technology, and the one the Kemper plant attempted to use, is coal gasification​.
The Kemper plant was designed to convert locally mined lignite coal into a synthetic gas by heating it under high pressures in the presence of steam. The carbon in the gas could then supposedly be captured and a fraction of the gas burned to create electricity.
As Joyce and Paterson report, thus far, most major clean coal projects in North America have failed. Besides Kemper, funding was pulled from the FutureGen project in Illinois in 2015 after 12 years of work to get the plant running. The $4 billion Texas Clean Energy Project coal gasification plant met the same fate in August 2016 after failing to make progress quickly enough. But there still are other projects still in the works.
While coal use may be on the decline in industrialized nations, Joyce and Paterson report that coal consumption is still expected to rise globally by 18 percent by 2040 since coal is one of the cheapest and most widely available fuels. This means carbon capture may still be necessary in the fight against climate change.
As Nobel laureate and former Energy Secretary Steven Chu told Charles Mann for Wired in 2014, "even if we cut demand by 50 percent, something I would be very much in favor of, solar and wind can't yet provide the kind of steady power needed by a modern society," he said. "For decades to come fossil fuels will be a very important factor, and we'll need CCS [carbon capture and storage] to mitigate that."