The Louvre Puts Nazi-Looted Art in Public Eye in Effort to Find Rightful Heirs
The museum hopes the initiative will help connect the works to their legitimate owners. But critics say the move is too little, too late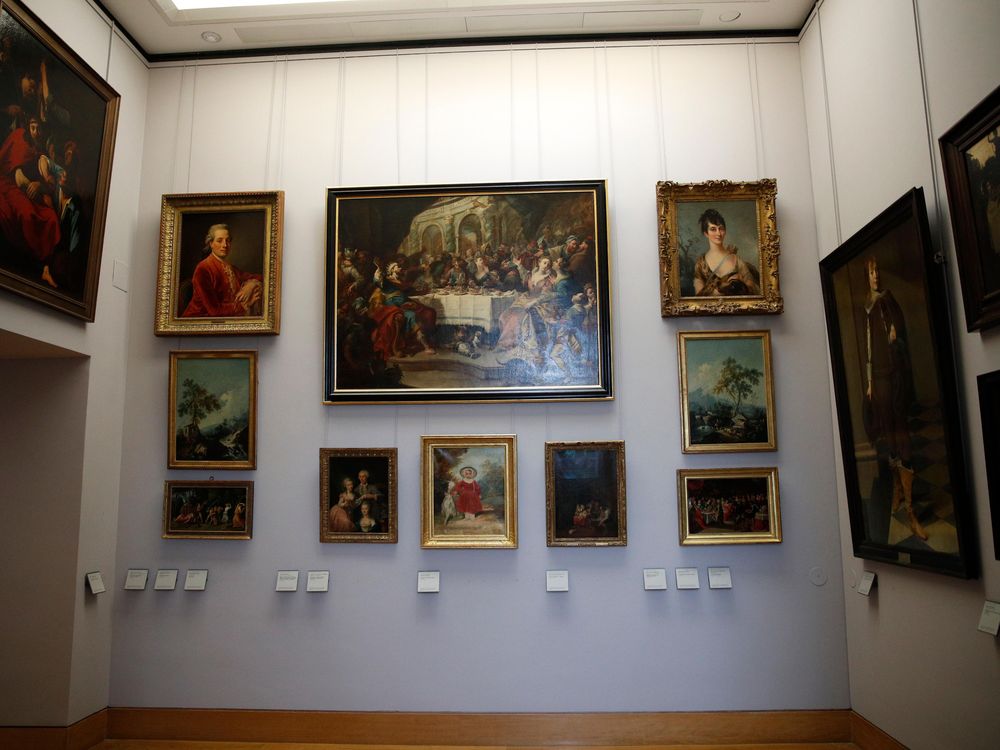 It is no secret that the Louvre's vast collections include 1,752 Nazi-looted artworks. But in an effort to bring renewed attention to pieces with problematic provenance—and to encourage rightful heirs to come forward—the museum is displaying more than 100 Nazi-looted items.
As Gareth Harris reports for the Art Newspaper, 76 artworks have been hung throughout the museum, and another 31 pieces are now on view in two galleries. According to James McAuley of the Washington Post, this is the first time since 1945 that the Louvre has shown Nazi-looted works in a dedicated space​ 
"It seemed to us that if we didn't create a permanent space, we were operating as we used to in the past," Sébastien Allard, director of the Louvre's paintings department, tells Aurelien Breeden of the New York Times. The museum's goal, he added, "is clearly to return everything that we can."
Between 1940 and 1945, the Nazis looted around 100,000 works of art from France alone. Many of the works' original owners were Jewish victims of Nazi persecution, whose homes were pillaged during Nazi Germany's occupation of France. Some were forced to sell their art in order to escape or survive.
After WWII, a French government commission was able to recover some 61,000 works, and an estimated 45,000 of which were returned to their rightful owners. Others were sold at auction, and the French state retained 2,143 items. It remains unclear how and why these specific works were chosen, according to Breeden. The government cataloged the items in an inventory called Musées Nationaux Récupération (or MNR) and allocated them to French museums, where the works were often put on display.
In 1999, France established a commission to examine repatriation claims made by victims of looting during the Nazi occupation, and in 2015, the French government announced that it would work with a national organization of genealogists to track down victims' heirs. But officials acknowledge that the process has been slow. 
"If you just look at the number of restitutions, there is obviously still a lot to do," Thierry Bajou, a curator at France's Culture Ministry, tells Breeden.
Since 1951, the Louvre has only returned around 50 of the Nazi-looted paintings in its possession, and museum officials say that they hope the new displays will help connect the works to their rightful heirs.
Critics of the museum's efforts call the new move half-hearted, saying that the museum is not doing enough to track down victims' heirs, who may not even know that the works are theirs to claim. Still others have said that the initiative comes too late; more than 70 years after the end of the war, few victims of Nazi looting survive. 
"Honestly, the creation of these MNR rooms at the Louvre is far too little, far too late," Marc Masurovsky, a restitution scholar and co-founder of the Holocaust Art Restitution Project, tells the Post's McAuley. "It feels like a publicity stunt, aimed at sending a message worldwide that the French government takes the 'unclaimed' works, the apparent residua from the Second World War, seriously."