Lost Manuscripts From Composer of "The Planets" Found in New Zealand
No one is sure how the handwritten scores by Gustav Holst ended up in the archives of the Bay of Plenty Symphonia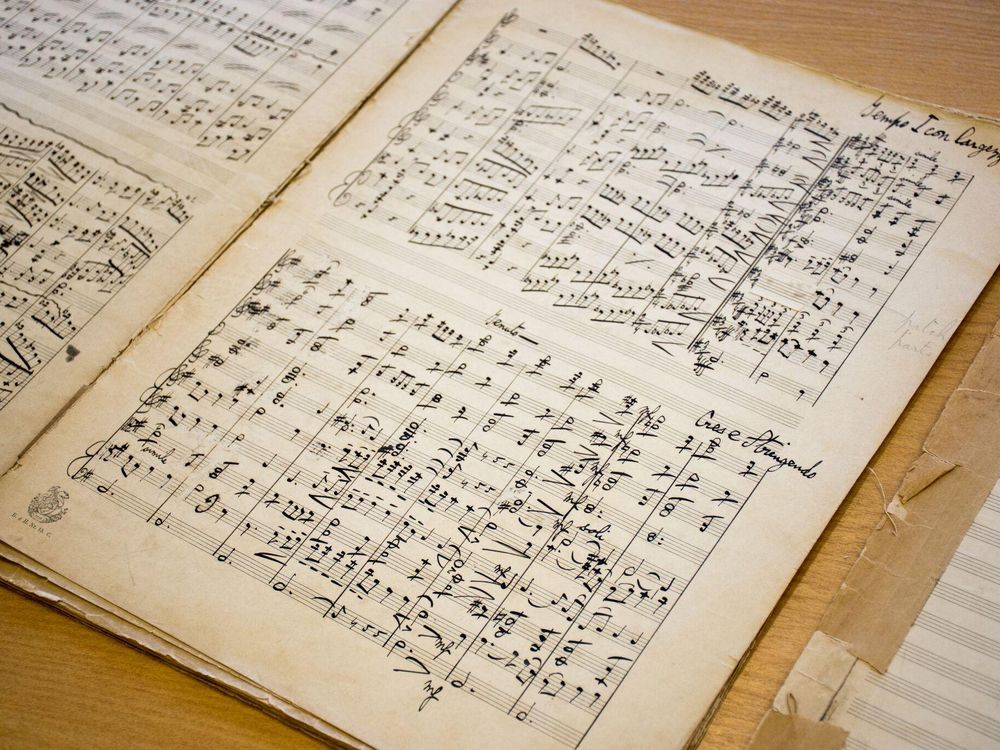 A couple of years ago, Justus Rozemond, director of the Bay of Plenty Symphonia in Tauranga, New Zealand, and librarian Gloria Pheasant were cleaning out the orchestra's archives when they came across two hand-written manuscripts. The faded sheets were signed by no other than Gustav Holst, the English composer best known as the composer of the seven-movement orchestral suite, The Planets, reports The Bay of Plenty Times. Last month, experts confirmed the manuscripts were indeed hand-written by Holst, including a piece not seen for more than 100 years.
"We didn't really believe we were holding genuine Holst manuscripts, but there was just enough of a tingle of excitement not to throw them away," Rozemond tells the Times.
According to a press release, after doing some sleuthing and comparing the handwriting to Holst's as well as discovering that an address written on the pieces was indeed Holst's residence, they left the documents in a drawer. Rozemund says he just could not believe it was possible genuine scores could have ended up in distant Tauranga.
But in June, the community orchestra decided to look into the matter further, sending images of the manuscripts to the Holst Archive in England. "[We] almost immediately received a reply excitedly saying that the signatures and handwriting were original and authentic," orchestra member Bronya Dean says in the press release. "We were staggered. How did these manuscripts end up in a filing cabinet in our music library?"
According to the press release​, the manuscripts are for "Folk Songs from Somerset" and "Two Songs Without Words," which were both written in 1906. "Folk Songs" was performed that same year by the City of Bath Pump Room Orchestra and was conducted by Holst, himself. The composer soon reworked the piece, which developed into 1907's "A Somerset Rhapsody." While the rapsody continues to be played today, until the discovery, "Folk Songs," which had never been published, was considered lost to history.
So how did the originals end up in New Zealand? The story isn't completely squared away, but research suggests the scores were brought to New Zealand by English flautist Stanley Farnsworth, who conducted the orchestra's predecessor in the 1960s. "We have no idea how Farnsworth came to have them, or what his connection was with Holst," Dean says in the press release. "It would be great to think that someone who hears this news might know more, and be able to help us complete the puzzle."
According to Eleanor Ainge Roy at the Guardian, The Bay of Plenty Symphonia is preparing to perform both works early next year. They will also likely send the manuscripts back to England where archivists are keen to give the documents a closer look.