A Lost John Steinbeck Short Story Was Rediscovered, Published
The short story deals with the racial politics of the mid-20th century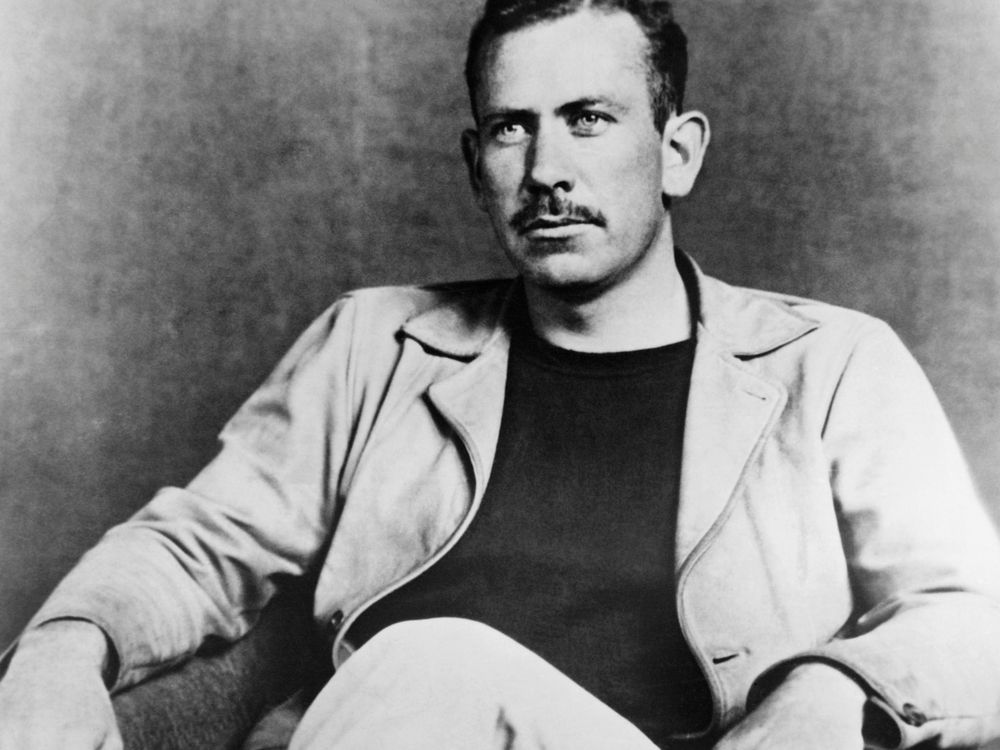 Around 1944, an Orson Welles variety showed aired a short story called "With Your Wings." It was about a black man returning to his home town after enlisting with the U.S. Air Force, and it delved into the contentious racial politics of that era, PRI reports. The story—which some later called ahead of its time—was quickly forgotten and never published. Its author was John Steinbeck.* 
Now, "With Your Wings" is appearing in print for the first time, published in the recent holiday issue of the Strand Magazine. An editor from the magazine discovered a transcript the story while searching archives at the University of Texas Library, PRI continues. As Mashable notes, several Steinbeck scholars admitted that they had never heard of such a story, even though it aired just a few years after the author had published The Grapes of Wrath, which became a best-seller and won the Pulitzer Prize.*
Steinbeck fans will have to pick up a copy of the Strand to read the full story, but for now, here's a teaser—the opening line, courtesy PRI:
He knew most of all that he wanted to go home — that there was something at home he had to get, and he didn't even know what that was.
*These sentences have been updated. They originally stated that at the time the story was aired Steinbeck had not yet become well known. We regret the error.