"Lost" 18th-Century Garden Found at Scottish Castle
Archaeologists believed that the garden had been demolished and buried during renovations of the sprawling estate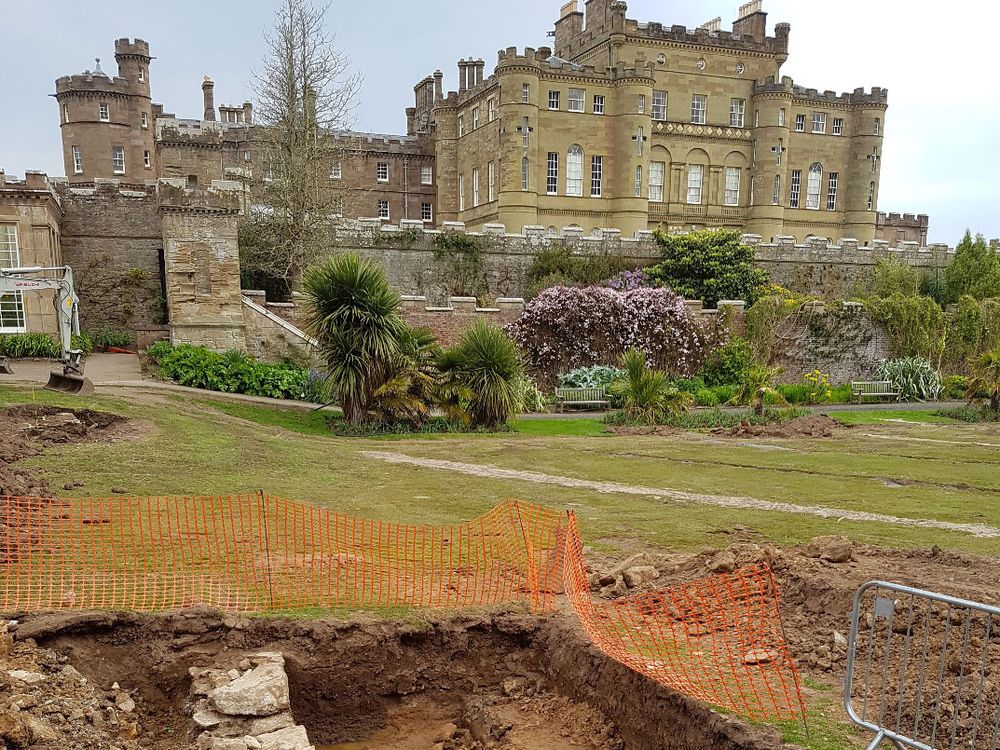 Culzean Castle, one of the grandest estates in Scotland, is best known for its sumptuous landscapes and structures, designed by famed architect Robert Adam in the late 18th century. There is a sweeping swan pond, a collection of foliage-filled greenhouses, and a towering, turreted castle situated dramatically on a cliff. But as Martin Hannan reports for The National, archaeologists recently uncovered an earlier feature of the sprawling property at Culzean: the remains of a walled garden that survived Adams' renovations.
The stone walls of the garden were unearthed during a construction project to improve the drainage at Fountain Court, a manicured expanse of lawn set below the castle. Stretching for almost 200 feet across the landscape, the walls are "thought to result from work undertaken by Sir John Kennedy of Culzean, 2nd Baronet, in 1733," the National Trust for Scotland (NTS) said in a statement. John Kennedy's ancestors acquired the property in the late 16th century, according to Historic Environment Scotland.
The 1733 renovation extended the walls of the garden along the east side of the castle. Lined with a row of fruit trees, the space likely functioned as an enclosed kitchen garden. A 1755 map of the estate did in fact mark the kitchen garden with sketches of plant beds, but archaeologists did not realize that remains of the structure still stood beneath Culzean's grounds.
"[W]e never knew that any of it survived below the immaculate turf of the Fountain Court," said Derek Alexander, Head of Archaeological Services for the NTS, according to the aforementioned statement."This work has given us the perfect opportunity to explore a hidden aspect of Culzean's past."
In the late 18th century, Culzean was inherited by David Kennedy, "a man who was keen to impress with his wealth and status," according to the NTS website. Looking to upgrade the estate, Kennedy commissioned Adam to lead a series of opulent building projects at Culzean. The kitchen garden was dismantled—though not completely—during the renovations and moved further afield, thereby improving the view from the castle, according to the BBC.
The site where the kitchen garden once stood continued to evolve over the course of the next century. In the mid 1800s, the area was used as a bowling green. In 1876, a large fountain was installed on the turf. Today, the aptly-named "Fountain Court" is popular amongst tourists and wedding parties, who have trod across the land, not knowing that a secret garden lay beneath their feet.