Los Angeles' Skid Row Is Getting a Golf Course
It's a hole-in-one for performers with a point to make about gentrification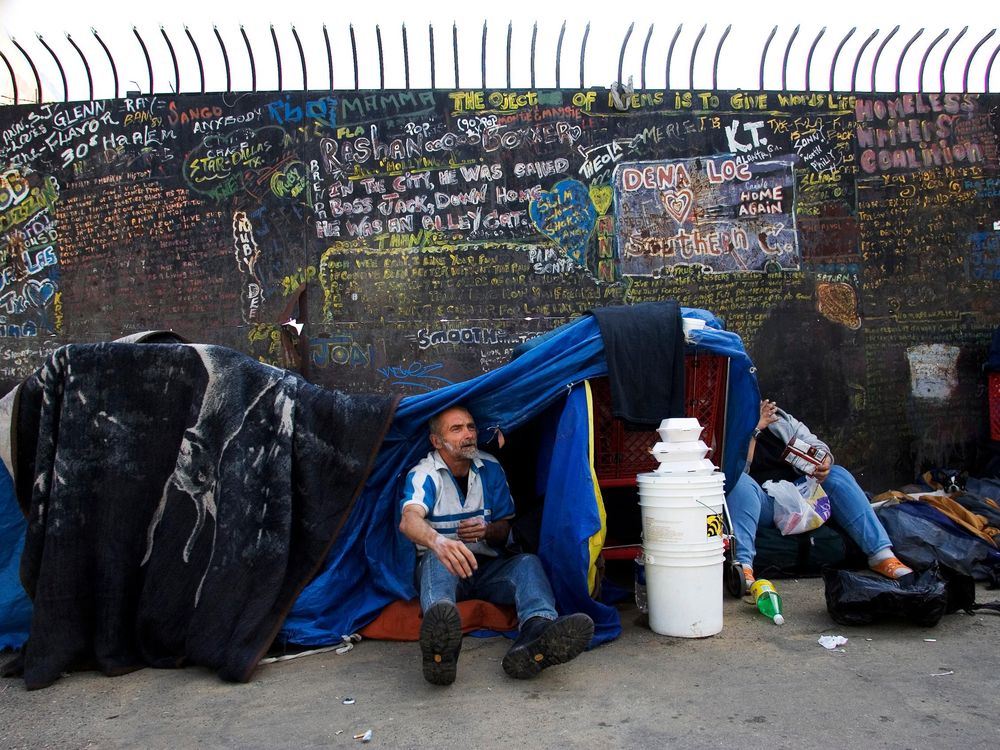 Nothing says gentrification quite like golf, a sport that's so time-consuming and expensive that it often feels as though it's accessible only to society's richest. But the game will soon be played at the Skid Row History Museum & Archive in Los Angeles. As Linda Poon reports for CityLab, the notoriously impoverished neighborhood synonymous with homelessness is getting a miniature golf course dedicated to it.
If mini golf and chronic poverty don't really seem to go together, well that's the point—"The Back 9," as the course will be named, was envisioned to draw attention to gentrification in downtown LA. The project is being spearheaded by Rosten Woo, an artist who uses his work to understand complex societal systems, and the Los Angeles Poverty Department.
Known as the other LAPD, the organization is more than a clever play on the acronym also used by the Los Angeles Police Department: It's a boundary-pushing performance and art program made up primarily of homeless people from Skid Row. By telling the stories of Los Angeles' poorest residents, LAPD hopes to bring greater attention to their displacement and denial by a city that houses some of the world's wealthiest citizens.
Long associated with violent crime and drug use, Skid Row has often been characterized as an urban scourge by developers and planners who want to wipe it off the map. In recent years, unprecedented development in Los Angeles' downtown area has created what Los Angeles Times reporters Ben Poston and Kate Mather characterize as "the forces of rapid gentrification…crashing up against the chronic poverty, homelessness and crime that have long been part of life in the city center."
As lofts, restaurants and tony hotels go up in downtown LA, the continued gentrification of the area raises concerns that Skid Row's poor and homeless residents—who make up roughly three percent of the United States' entire homeless population—will be displaced by zoning laws. The mini golf course is an attempt to draw attention to that contrast, and call out officials that LAPD says are acting without transparency. 
Homeless people are often the invisible victims of gentrification, shunted out of the areas in which they live in favor of a "clean," sanitized cityscape. In San Diego, downtown development has pushed the city's homeless population further and further east. And gentrification can create new homelessness, too: In New York, for example, skyrocketing real estate prices on the Lower East Side have driven families to homeless shelters. 
In the place of windmills and other mini golf staples, Woo plans to create buildings and other symbols of zoning issues in Los Angeles. As John Malpede of LAPD tells Poon, the golf course's name is a metaphor for both golf and the act of talking privately. In an effort to call attention to this, Woo will also be leading free workshops with the public and LAPD company members to inform his exhibition's content and design. LAPD also plans to use the golf course as a stage for future theatrical productions.