Lloyd Morrisett, Co-Creator of Sesame Street, Dies at 93
He used television to help underserved children overcome barriers and succeed in the classroom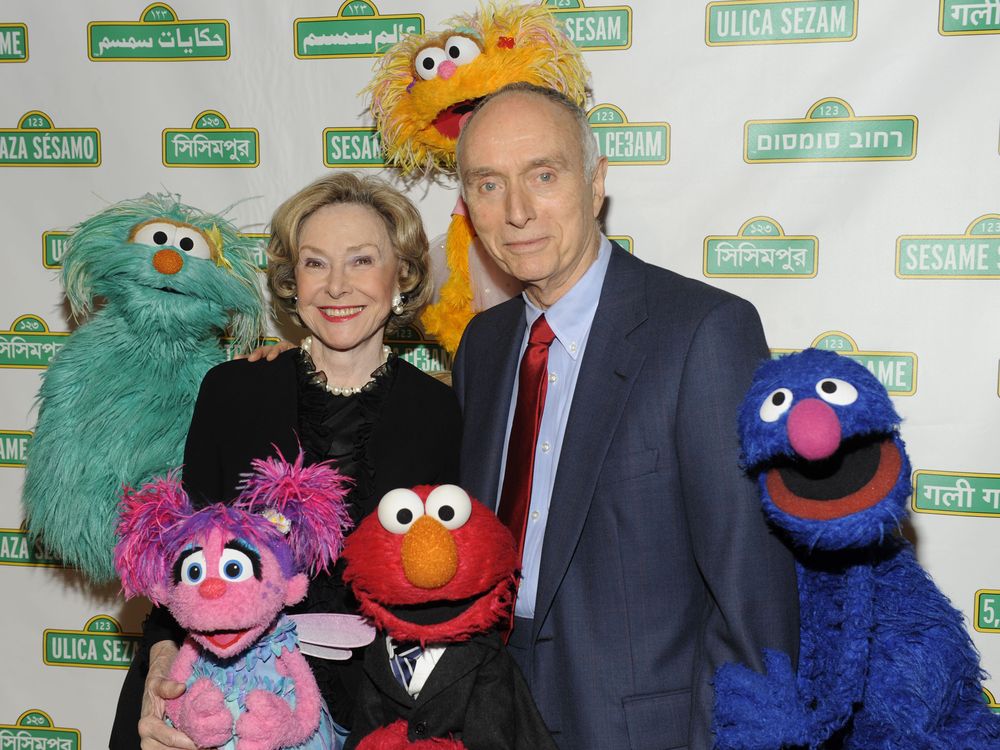 Lloyd Morrisett, the co-creator of Sesame Street who believed that television could help young children learn, has died at age 93. 
Morrisett's death was announced this week by Sesame Workshop, the nonprofit behind Sesame Street that he co-founded in 1968. 
"A wise, thoughtful and above all kind leader of the Workshop for decades, Lloyd was fascinated by the power of technology and constantly thinking about new ways it could be used to educate," says Sesame Workshop in a statement on Twitter.
Sesame Street was born out of conversations that took place in the late '60s between Morrisett, then vice president of the Carnegie Corporation, and television producer Joan Ganz Cooney.
They teamed up with Gerald Lesser, a developmental psychologist who advised them on the show's educational elements, and Jim Henson, the Muppets puppeteer who created the initial class of Sesame Street's eclectic characters, including Bert and Ernie, Big Bird, Cookie Monster and Oscar the Grouch. The show premiered in 1969.
"Without Lloyd Morrisett, there would be no Sesame Street," says Cooney in a statement. "It was he who first came up with the notion of using television to teach preschoolers basic skills, such as letters and numbers. He was a trusted partner and loyal friend to me for over 50 years, and he will be sorely missed."
One of the longest-running shows in the world, Sesame Street has been awarded more than 100 Emmys. In 2019, it received the Kennedy Center Honor for lifetime artistic achievement, becoming the first-ever television show to earn the award. 
Millions of viewers tune in every week to watch Sesame Street in the United States alone, according to the Corporation for Public Broadcasting. The show is broadcast in over 120 countries.
Born in Oklahoma City in 1929, Morrisett studied philosophy at Oberlin College and earned a PhD in experimental psychology at Yale University. He spent some time teaching before joining the Carnegie Corporation, where he worked for a decade.
On a Sunday morning in December 1965, something piqued Morrisett's attention: His 3-year-old daughter, Sarah, couldn't take her eyes off of the test patterns on the TV as she waited for her cartoons to start. "It struck me there was something fascinating to Sarah about television," Morrisett recounted later, according to Michael Davis' book Street Gang: The Complete History of Sesame Street.
The observation was at the front of his mind when he met Cooney at a dinner party the following year.
"I said, 'Joan, do you think television could be used to teach young children?'" Morrisett recounted to the Television Academy' Karen Herman in 2004. Her answer, he remembered, was, "I don't know, but I'd like to talk about it."
The pair teamed up with education specialists and child psychologists to create Sesame Street, with the goal of using television to help low-income and minority children overcome barriers they encountered when they started school. Over its 54-year history, the show has continuously adapted to the times, reflecting social and political changes and evolving its slate of characters to capture a diversity of experiences.