Almost a century ago, Coco Chanel unveiled the original little black dress. The 1926 garment would go on to become a fashion staple, so well-known that it is often referred to simply by the acronym "LBD."
"It's a mythic origin story," Georgina Ripley, a curator of modern and contemporary design at the National Museum of Scotland, tells BBC News' Pauline McLean. "It's about the democratization, mass production and modernization of women's dress."
Chanel's iconic design is where "Beyond the Little Black Dress" begins. The new exhibition at the National Museum of Scotland opened this month and runs through October 29. Through 65 looks, it explores how the versatility of the little black dress has allowed it to express both "piety and perversion, respect and rebellion," according to a statement from the museum.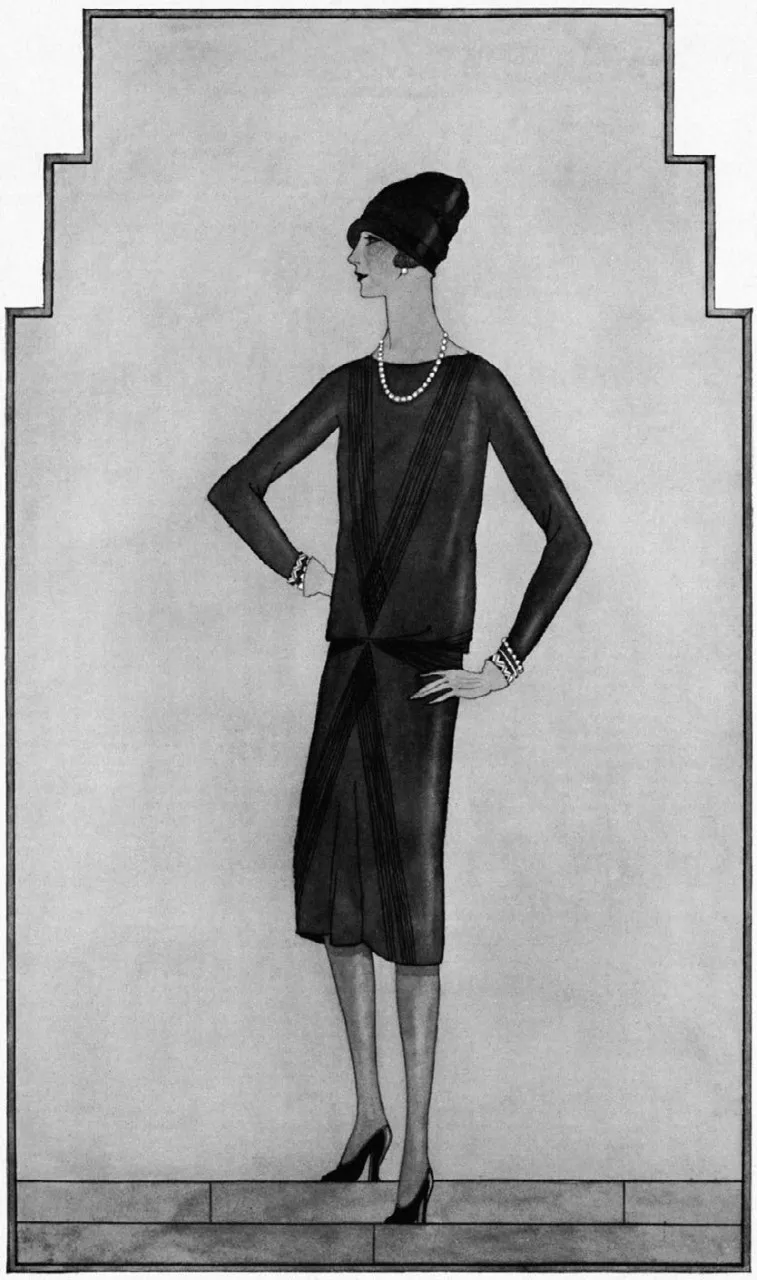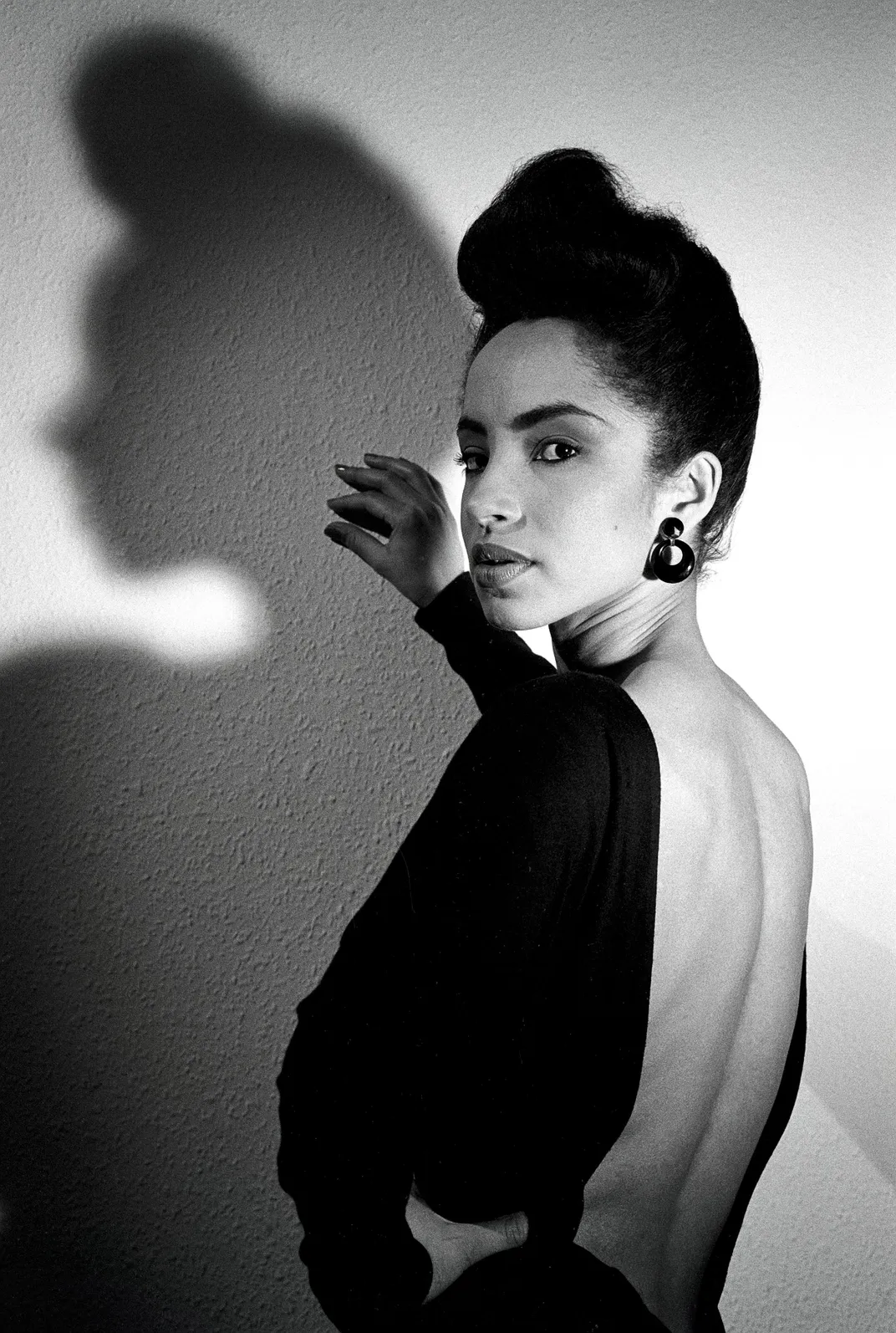 "Few garments are as iconic as the little black dress, which has often been held up by the fashion industry as the one piece every woman should have in her wardrobe," says Ripley in the statement. "It has evolved dramatically in the century since its creation. From a simple shift dress which helped democratize women's fashion to a bold political statement, it has moved through various iterations which reflect changing ideals of beauty and body image."
Many black dresses existed before Chanel's 1926 design, and black was already a fashionable color, Ripley notes. Still, "there's something about this moment and the way it embodies the modernizing spirit of the 1920s," she tells BBC News.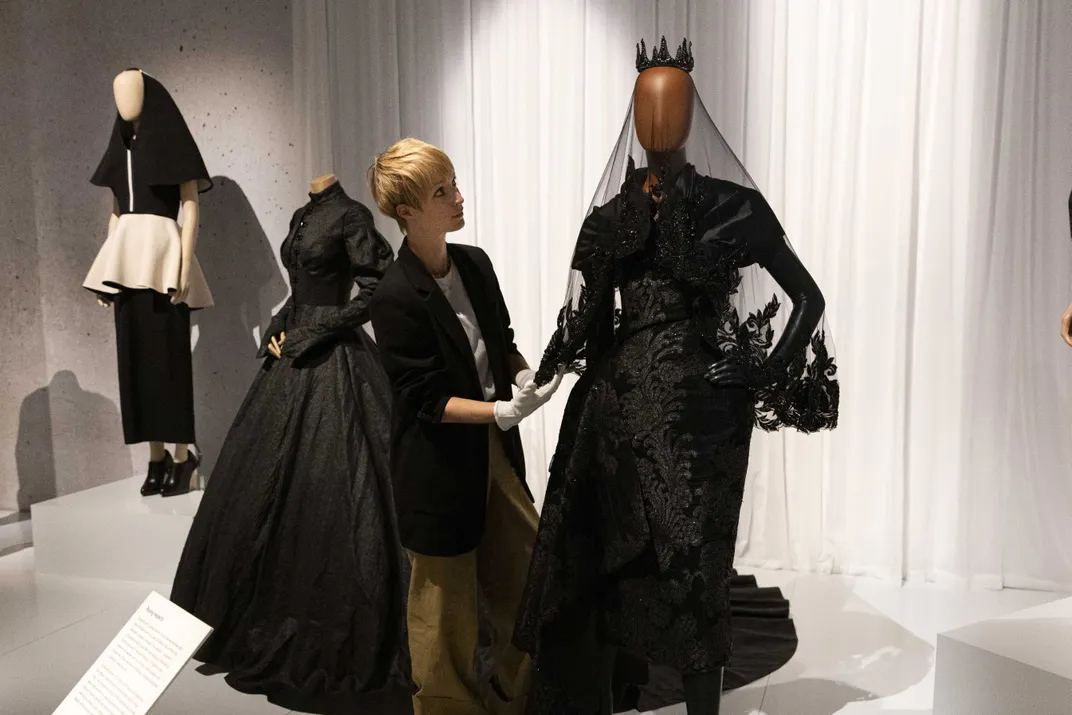 "Beyond the Little Black Dress" is the largest fashion exhibition ever staged at the museum. Alongside Chanel's work, it features early pieces by Yves Saint Laurent, Dior and Schiaparelli, as well as contemporary designs by Gareth Pugh, Simone Rocha and Off-White. 
Other dresses come from the world of entertainment, including a Fiona Dealey dress worn by 1980s singer Sade and the Christian Siriano minidress that Jonathan Van Ness of "Queer Eye" wore to the 2019 Emmy Awards, according to the Scotsman's Brian Ferguson.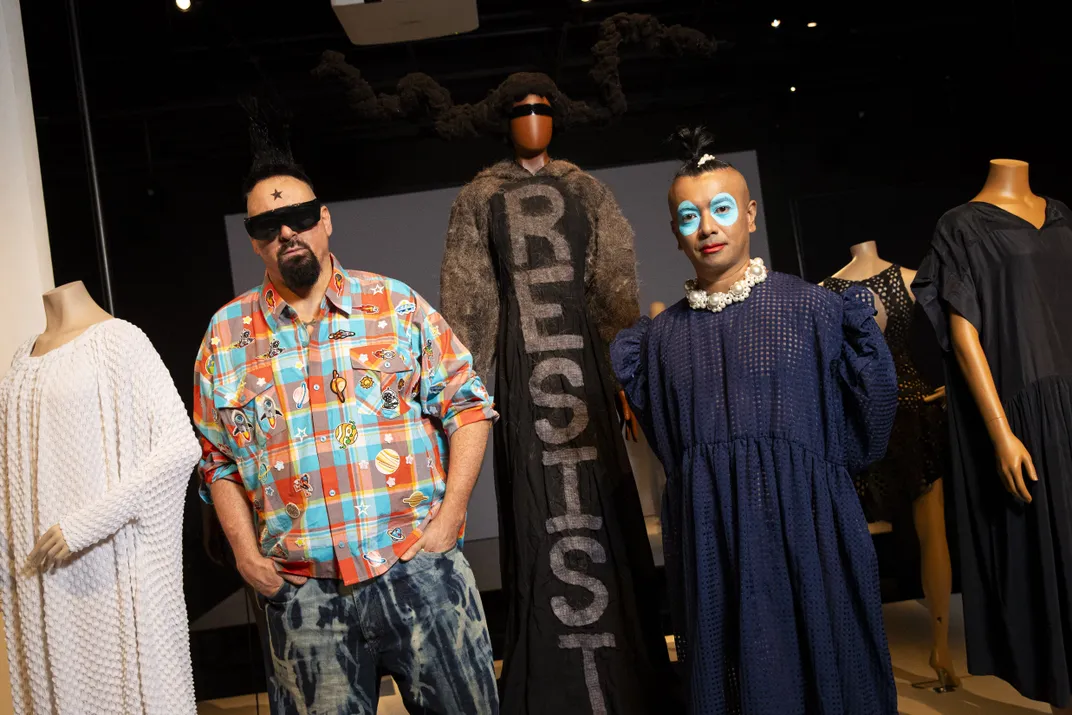 The museum also commissioned a new piece by designers VIN + OMI for a section of the exhibition on sustainable fashion. The team created the dress using nettles and horsehair from Highgrove, a private residence of Charles III and Camilla, with the word "resist" woven into the fabric. Additional sections of the exhibition showcase the work of Black British designers and explore the role of the color black in crafting an Afrofuturist aesthetic, as well as a film about fast fashion's inequities.
"Beyond the Little Black Dress"' was already in the works when the pandemic hit. The team put the exhibition on hold, and the extra time provided an opportunity to "really reflect on its content," Ripley tells the Scotsman. "We thought more about all the global issues and what people might want from a fashion exhibition."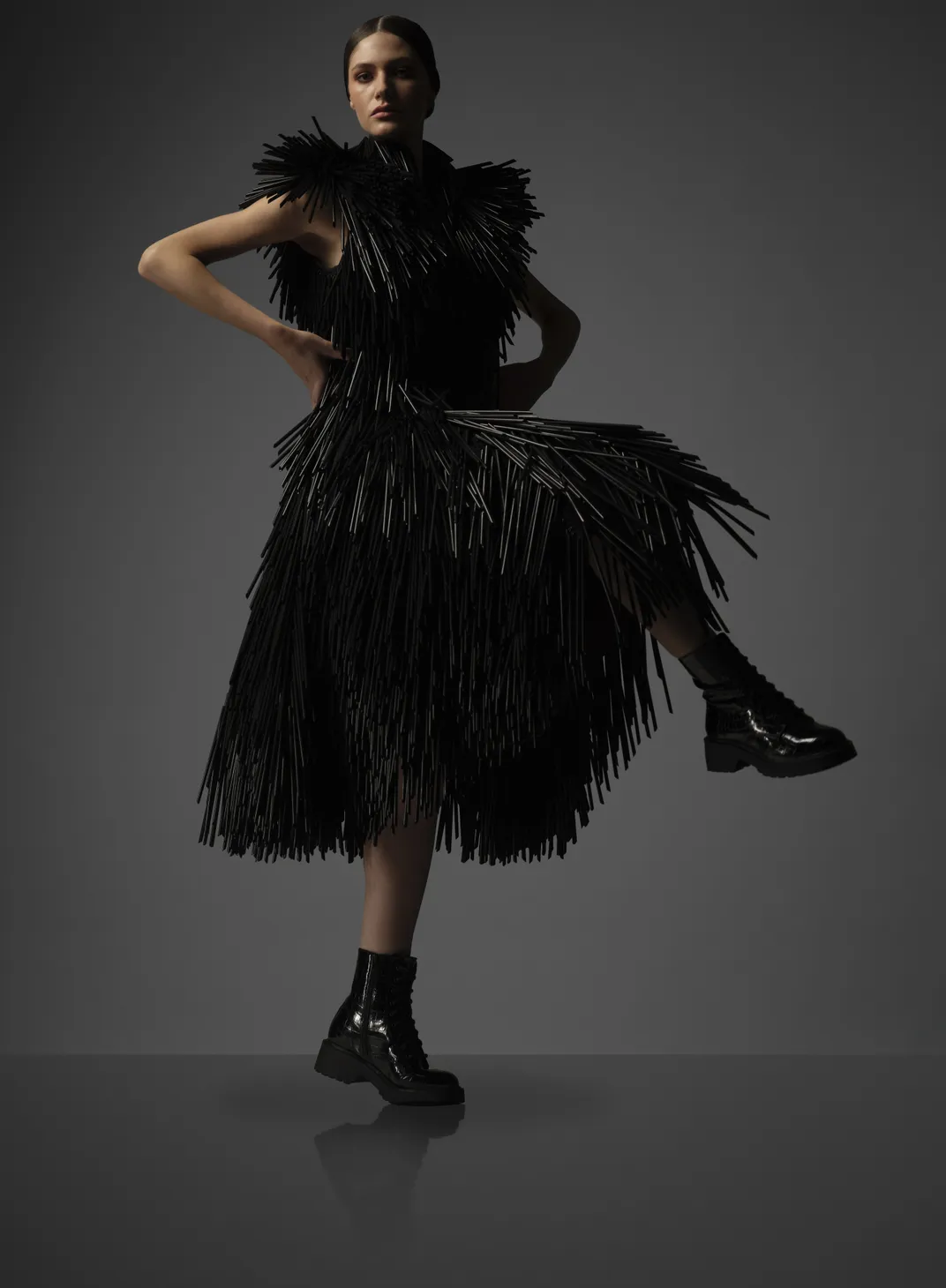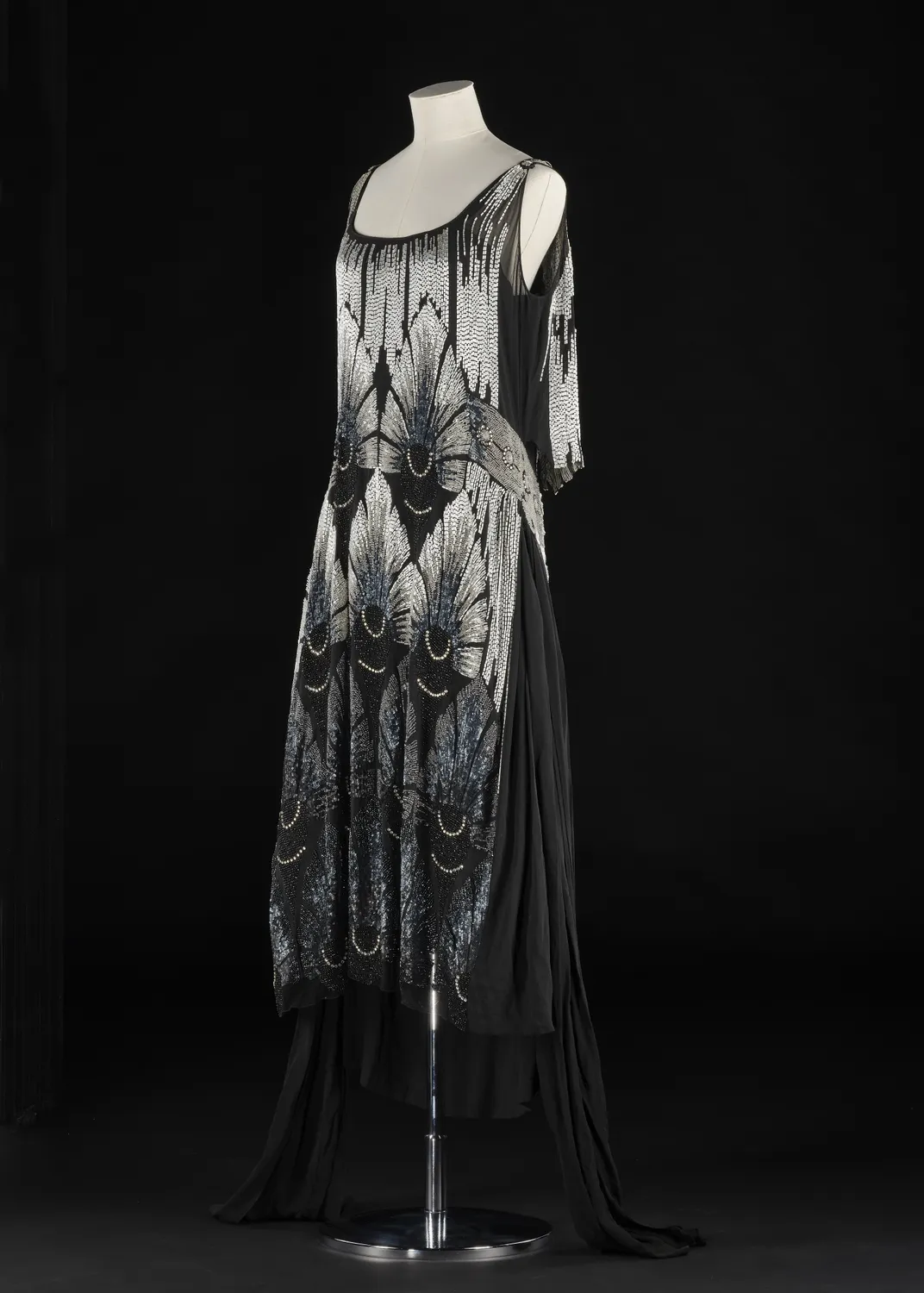 By showcasing both couture and modern looks that make political statements, the exhibition examines why, "in the fickle and fast-paced fashion world, the little black dress has achieved that rare status of being truly above the fray," says Ripley in the statement.
"This garment became a lens through which you could view 100 years of social history and social change," she tells the Scotsman. "More than any other garment, the LBD can be held up as a mirror to society."
"Beyond the Little Black Dress" is on view at National Museum of Scotland in Edinburgh through October 29.