Listen to the Entire Evolution of the Guitar Solo in Six Minutes
The guitar is a symbol for rock and roll, and the lead guitarist its champion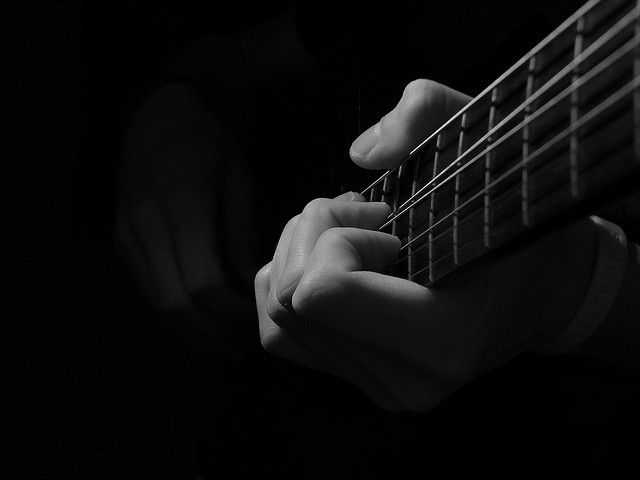 From its roots in jazz and blues, through surf rock, Beatlemania, glam and metal, the guitar has been the symbol of rock and roll, and the lead guitarist its champion. Here, in just six minutes, the musicians from the Collective Cadenza chart the rise of the guitar solo and its changing role in rock and roll. Make sure to pay attention to the Fact Man on your left:
The video suggests that, as of late, the solo is in short supply. After a brief revival in the 2000s, they say, the guitar solo has fallen out of favor, with it's main champion today the jazzy guitarist John Mayer.
Mayer may be one of the more well-known pickers, but out of the limelight, the guitar solo is still going strong—even if it may not as popular these days as Adele and Beyoncé. Here, from a variety of music genres, are examples of the modern guitar solo. The songs get heavier (read: screamier) as you go down.
Rock: The Strokes – Heart in a Cage
Alternative Rock: Queens of the Stone Age – Smooth Sailing
Post-Rock: Long Distance Calling – Black Paper Planes
Metal: Avenged Sevenfold – Almost Easy
Post-Hardcore: Memphis May Fire – The Reality
Death Metal: Darkest Hour – The World Engulfed in Flames
More from Smithsonian.com:
Queen Guitarist Brian May Explains Exactly How Bohemian Rhapsody Was Made
Why Do People Hate Dissonant Music? (And What Does It Say About Those Who Don't?)
Science Proves: Pop Music Has Actually Gotten Worse