Listen to Robert Frost Read His Poems
Recordings offer a chance to really listen to the meaning behind classics like "The Road Not Taken"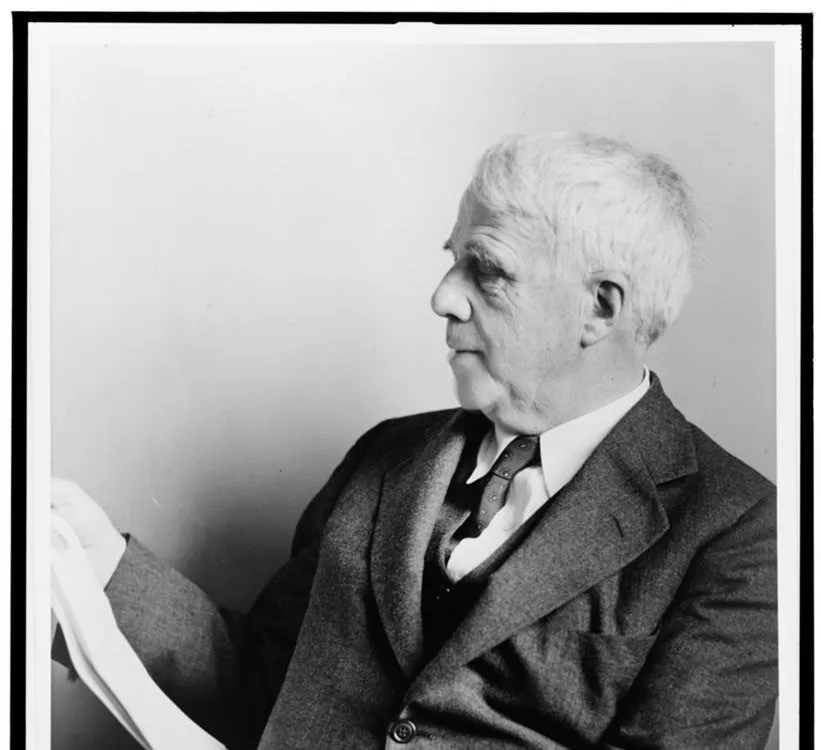 "Two roads diverged in a yellow wood…" is the start of perhaps one of the best-known, most-quoted poems in American history. While the poem, Robert Frost's "The Road Not Taken," might have become favorite fodder for inspirational quotes and posters, a reading of the whole piece reveals it offers a much more ambiguous message about uncertainty and the stories we tell ourselves.
David C. Ward, senior historian at the National Portrait Gallery explores the poem here, but the true meaning also becomes clear with a listen to Frost reading his own work. The poet's voice is a little croaky and tired-sounding as his traveler contemplates those two roads. Sighs and hesitations convey the real message.
To hear a literary work in the author's own voice is a treat and can ignite new feelings about the words. That's the pleasure in listening to Frost narrate a collection of his own poems curated by Open Culture. Writer and musician Josh Jones explains that the collection is now available as two Spotify albums. One was created in 1951 by the The National Council of Teachers of English, the other comes from Harper Audio and was recorded in 1956. Both offer a chance to re-evaluate what you thought you knew about the famous poet. Jones writes:
Frost is a prickly, challenging, even somewhat devious character whose pleasingly musical lines and quaint, pastoral images lure readers into poems that harbor much less cheerful attitudes than they expect to find, and much more complex and mature ideas. 
In "Mending Wall," Frost sounds almost accusatory as he tells of the gaps in a stone wall. "No one has seen them made or heard them made," he complains. Then he admonishes the stones that he and a neighbor have replaced, telling them to: "stay where you are until our backs are turned!"
Also featured are readings of "Nothing Gold Can Stay," "Fire and Ice," "Birches," and others. There's even some overlap between the two collections, so those with a keen ear can compare the variations between different readings.