Lisa Loring, the Original Wednesday Addams, Dies at 64
Loring introduced audiences to the iconic character on "The Addams Family" in 1964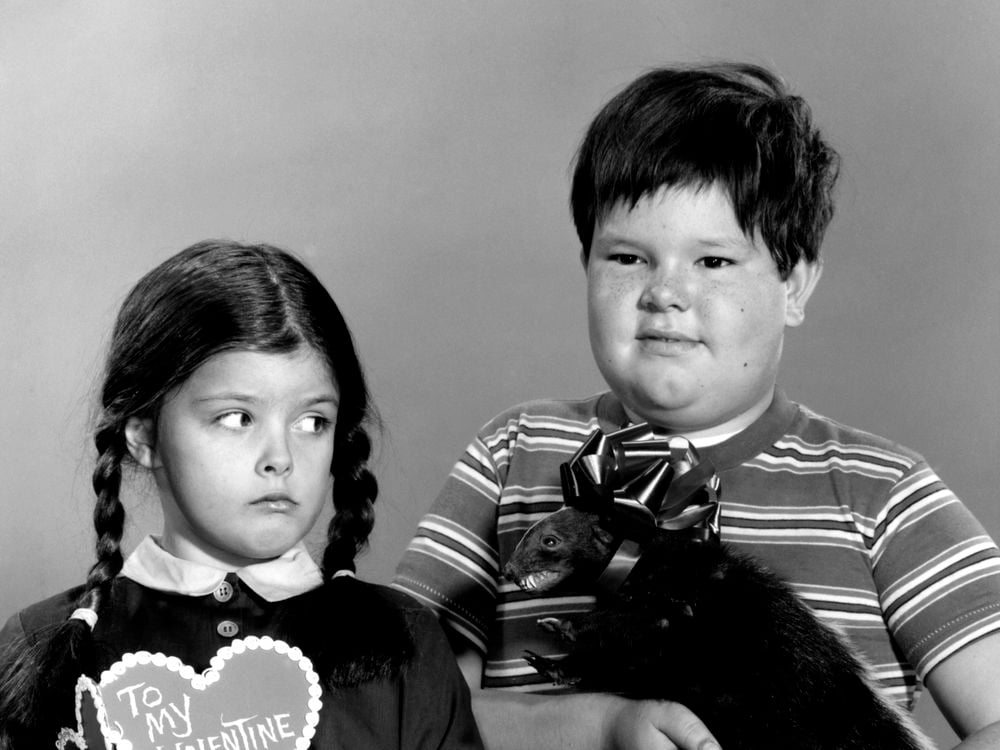 Lisa Loring, best known as the original actress to play Wednesday Addams in the 1960s television series "The Addams Family," died on Saturday at age 64, reports Variety's Pat Saperstein. 
Based on recurring characters from the New Yorker cartoons of Charles Addams, the macabre sitcom "The Addams Family" aired for two seasons between 1964 and 1966. Loring captured the attention of households around the world as the young, pigtailed Wednesday Addams, the creepy yet adorable child of Gomez and Morticia, who kept a black widow spider and a lizard named Lucifer as pets. In one particularly memorable moment, she puts on a record and teaches the family's butler, Lurch, how to dance.
"She brought to life one of the most iconic characters in Hollywood history that is still celebrated today," her agent, Chris Carbaugh, tells CNN's Toyin Owoseje and Amanda Watts.
The original "Addams Family" sitcom has made an indelible mark on popular culture. Wednesday and her family have been revived numerous times in film and television, most recently in "Wednesday," a Netflix sitcom directed by Tim Burton. Within three weeks of the show's November release, it became the second most watched English-language Netflix series.
Jenna Ortega's performance as the titular character has been subject to critical praise and internet virality, with one scene of her dancing taking off on TikTok. Speaking with Jimmy Fallon on the "Tonight Show," Ortega credited Loring as a key inspiration for the choreography.
"I paid homage to Lisa Loring, the first Wednesday Addams," Ortega said. "I did a little bit of her shuffle that she does."
Born as Lisa Ann DeCinces in 1958 on Kwajalein in the Marshall Islands, Loring and her family moved to Los Angeles when she was a toddler. She auditioned for the role of Wednesday Addams when she was 5 years old.
"I got it because of my pout," Loring said in a 1980 interview with Daytimers, a soap opera magazine, according to the New York Times' Christine Hauser.
Loring's other acting credits include the television shows The Girl From U.N.C.L.E., Fantasy Island and Barnaby Jones in the '60s and '70s, as well as several slasher films in the '80s. She is also known for portraying Cricket Montgomery in the soap opera As the World Turns.
She died of a stroke, according to Laurie Jacobson, a friend who reported Loring's death in a Facebook post. 
"She is embedded in the tapestry that is pop culture and in our hearts always as Wednesday Addams," Jacobson wrote. "Beautiful, kind, a loving mother, Lisa's legacy in the world of entertainment is huge. And the legacy for her family and friends—a wealth of humor, affection and love will long play in our memories."