Lions Get More Protection From the Endangered Species Act
Americans will still be able to hunt in some regions, but bringing trophies home will be harder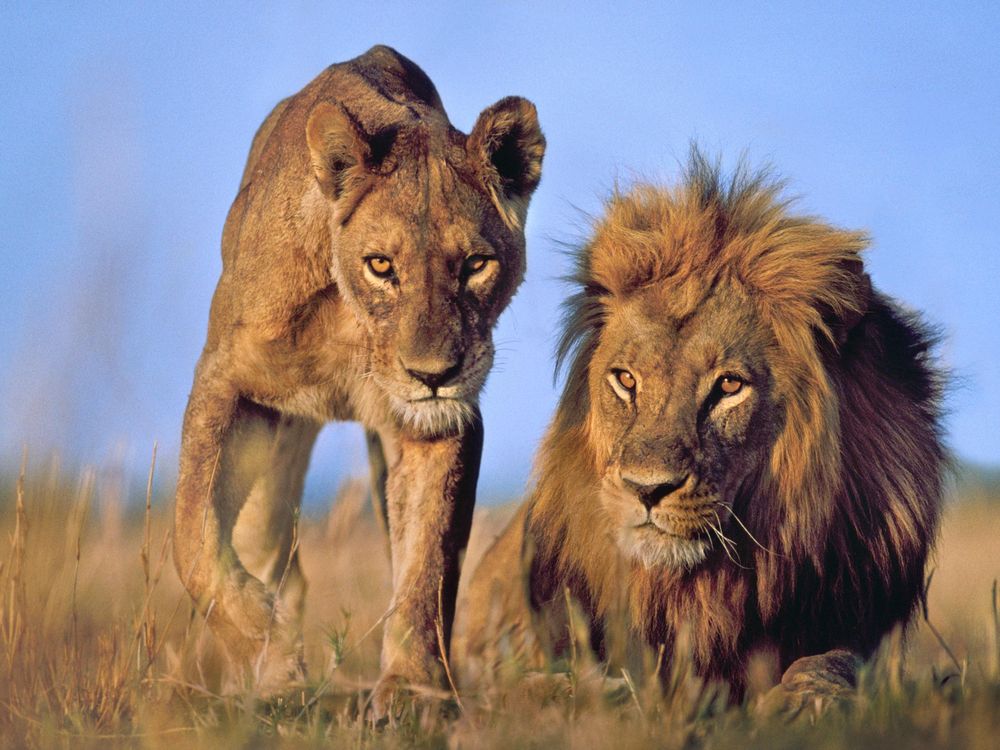 African lions in central and West Africa will received the protection of the U.S.'s Endangered Species Act, the Fish and Wildlife Service announced this week. The move will make it harder to import live lions and lion parts such as heads and skins, reports Erica Goode for The New York Times.
It's hard not to link the decision, at least in part, to the killing of an African lion named Cecil this past July by an American dentist. However, the agency said that the change in status was needed thanks to "newly available scientific information on the genetics and taxonomy of lions," writes Goode.
A statement from the FWS explains that research in recent years has revealed that lions living in central and West Africa are more related to Asiatic lions than the subspecies that lives in eastern and southern Africa, which will be classified as threatened. 
The move doesn't prevent Americans from hunting African lions, but it does make it harder to bring trophies back after a hunt. Hunters will first need to apply to the U.S. for a permit. A special rule states that lions in countries where they are threatened, such as Tanzania, Zimbabwe and South Africa, can be imported as trophies as long as the animals were killed legally. Most trophy hunting happens in those regions, where lions are more numerous. 
Another recent study found that unless major steps are taken, African lion populations could shrink by half in the next two decades. The president of the Humane Society of the United States, which was one of the groups that petitioned for the listing, called Cecil's killing a "defining moment." Cecil, a well-studied lion, had been lured out of a protected national park for the hunt and his death ignited a fierce international debate about the ethics and merits of trophy hunting. 
The new ruling puts stronger protections in place than a 2014 proposal that would have classified all African lions as threatened, Goode reports.
In October, a FWS assessment of the threats facing lions named habitat loss, competition for prey with bushmeat hunters and conflicts between lions and people, reports John R. Platt for Scientific American, in a story written following the 2014 proposal.
This last category would include the encounters that arise when lions prey on livestock—a problem that likely drove someone to poison lions on a national reserve in Kenya recently. That kind of "retaliatory or preemptive" attack against lions is the worst threat the species faces according to the International Union for Conservation of Nature (IUCN), Platt reports. The IUCN lists all African lions as vulnerable on their Red List. 
"If we want to ensure that healthy lion populations continue to roam the African savannas and forests of India, it's up to all of us—not just the people of Africa and India—to take action," says the FWS director, Dan Ashe, in a statement.