Lions and Tigers at the Smithsonian's National Zoo Test Positive for Covid-19
The big cats are recovering well and other animals at the Zoo have now been vaccinated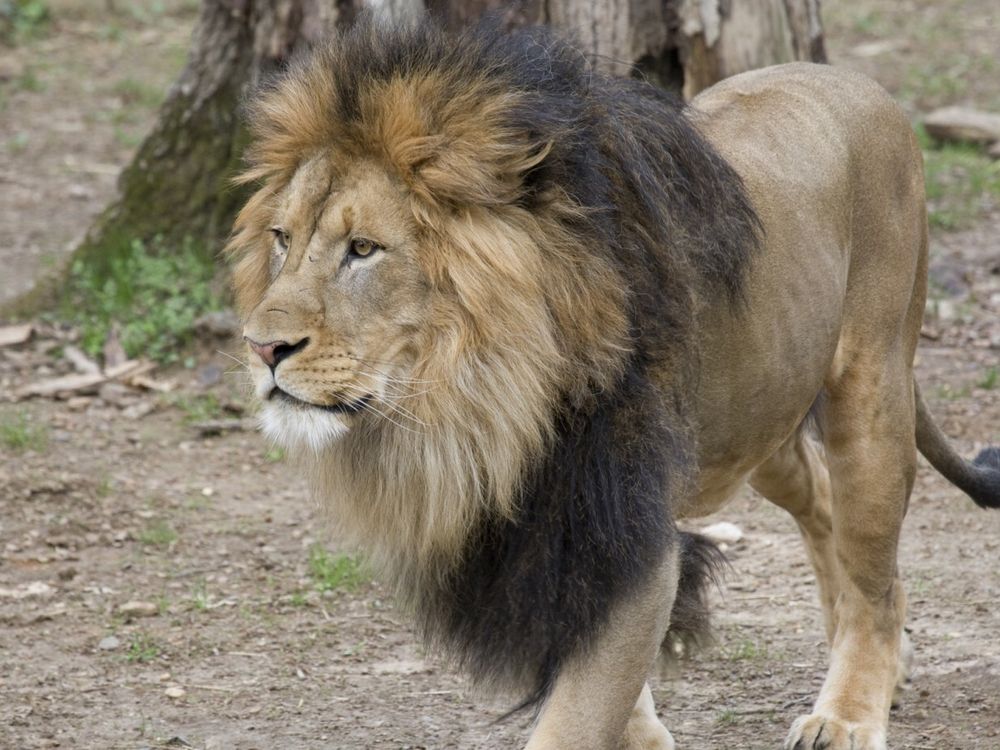 Editor's Note, October 15, 2021: A month after lions and tigers at Smithsonian's National Zoo received presumptive positive Covid-19 diagnoses, the big cats continue to recover well. The lions and tigers are behaving, eating and drinking normally, according to a National Zoo statement.
This week, several species susceptible to contracting the coronavirus received animal-specific vaccines, including all seven orangutans, one western lowland gorilla, one white-eared titi monkey and two emperor tamarins received shots. The big cats will be vaccinated 90 days after they were first infected with the virus.
When big cats started coughing and sneezing, staff at the Smithsonian's National Zoo & Conservation Biology Institute in Washington, D.C., became concerned. Testing showed their worst fears were true: presumptive positive results for the virus that causes Covid-19. Final results of testing are expected in the next few days.
Six African lions, a Sumatran tiger and two Amur tigers are now being treated for the virus. The sick cats are receiving antibiotics, anti-inflammatories and anti-nausea medication. In addition to respiratory distress, the animals are also showing signs of lethargy and reduced weight from decreased appetites, according to National Zoo statement. 
Zoo officials say the public is not at risk of contracting Covid-19 from the big cats "given the substantial distance between the animals and visitors," reports Dana Hedgpeth of the Washington Post. No other animals at the National Zoo are "showing any signs of infection," the article also states.
Just how the lions and tigers contracted the virus is unknown. The zoo's existing Covid-19 protocols restrict behind-the-scenes access in all animal areas and require staff to use personal protective equipment while maintaining hygiene, cleaning, self-screening and health management. Safety and response protocols are being strictly followed, zoo officials state.
"While it is possible the infection was transmitted by an asymptomatic carrier, it has been standard practice for all animal care staff and essential staff to mask indoors in all public and non-public areas," the National Zoo statement says. "The health and vaccination status of employees is confidential medical information."
Animals at a number of zoos across the country have become ill with the Covid-19 virus. Officials at many of these locations—including the National Zoo—are considering vaccinating certain species with a product made specifically for animals, reports the Washington Post.
Pfizer-subsidiary Zoetis has donated 11,000 doses of its animal coronavirus vaccine to zoos and sanctuaries around the country. It is authorized for use on a case-by-case basis by the United States Department of Agriculture, the Washington Post states.
"The U.S. Department of Agriculture has authorized the use of a SARS-CoV-2 vaccine made specifically for zoo animals by Zoetis," the National Zoo statement reads. "The first round of vaccine disbursement will be administered to select animals identified as a susceptible species at both the zoo and Conservation Biology Institute in Virginia when it becomes available in the coming months."