Linda Nochlin, Pioneering Feminist Art Historian, Has Died
Nochlin is best known for a 1971 essay theorizing that social institutions—and not a lack of talent—held women back in the art world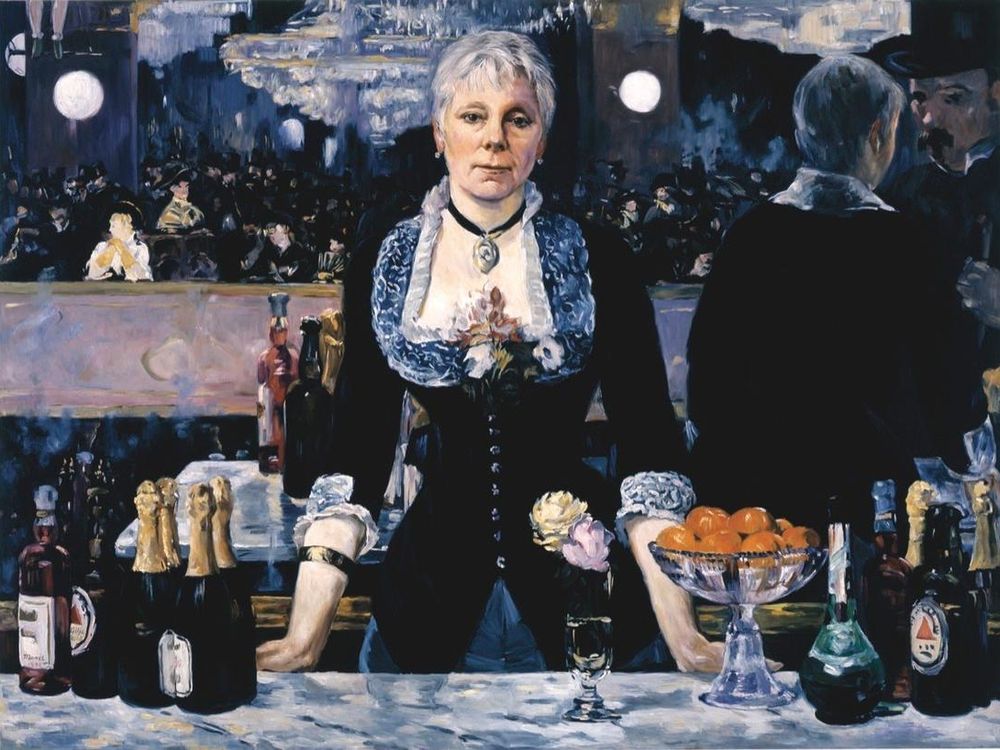 Linda Nochlin, an esteemed art historian who sparked a new era of feminist criticism within her field, has died. She was 86 years old, according to Andrew Russeth of ARTnews.
Nochlin is best known for her pioneering 1971 essay "Why Have There Been No Great Women Artists?", in which she argued that societal forces—and not a lack of "genius" or inherent talent—had for centuries kept women artists from attaining the same professional success and regard as their male counterparts.
"[T]hings as they are and as they have been, in the arts as in a hundred other areas, are stultifying, oppressive and discouraging to all those, women among them, who did not have the good fortune to be born white, preferably middle class and, above all, male," Nochlin wrote in her essay. "The fault, dear brothers, lies not in our stars, our hormones, our menstrual cycles or our empty internal spaces, but in our institutions and our education—education understood to include everything that happens to us from the moment we enter this world of meaningful symbols, signs and signals."
Born Linda Weinberg in 1931, Nochlin grew up in Brooklyn. As a child, she took advantage of the many cultural institutions that New York City has to offer. "Being in New York, I had all these museums," Nochlin told the College Art Association in June of this year. "There were a lot of other people that were interested in art around me."
Later, Nochlin attended Vassar College in upstate New York, graduating in 1951 with a degree in philosophy. Shortly thereafter, she married the professor Philip H. Nochlin, who died in 1960. She obtained a master's in English at Columbia University in 1952, and went on to study art history at New York University's Institute of Fine Arts. Her doctoral dissertation focused on representations of women and the working class in the art of Gustave Courbet, a 19th-century French Realist.
Soon after completing her doctoral work, Nochlin was hired as a professor at Vassar College, her alma mater. According to Artforum, she taught one of the college's first courses on women in art history, which was titled "The Image of Women in the Nineteenth and Twentieth Centuries."
It was an interaction at the 1970 Vassar graduation that inspired Nochlin to write "Why Have There Been No Great Women Artists?" As Nochlin told Maura Reilly of ARTNews in 2015, the gallery owner Richard Feigen attended the graduation. After the ceremony, he reportedly turned to Nochlin and said, "Linda, I would love to show women artists, but I can't find any good ones. Why are there no great women artists?" 
"He actually asked me that question," Nochlin recalled. "I went home and thought about this issue for days. It haunted me. It made me think, because, first of all, it implied that there were no great women artists. Second, because it assumed this was a natural condition. It just lit up my mind."
In 1971, the theories that Nochlin laid out in her essay were ground-breaking. "[T]here was no such thing as a feminist art history: like all other forms of historical discourse, it had to be constructed," she told Reilly. "New materials had to be sought out, a theoretical basis put in place, a methodology gradually developed."
Nochlin contributed a number of other important feminist works to the field, including her 1988 collection Women, Art, and Power, and Other Essays. Also in 1988, she co-curated the show "Women Artists: 1550 to 1950" at the Los Angeles County Museum of Art—a "seminal" exhibition, according to Russeth. But Nochlin was a great thinker in many respects, helping to advance the study of Realism, Impressionism, Post-Impressionism and contemporary art. Her latest book, which explores the depiction of misery in 19th-century France and England, is due to be published in the spring, the College Art Association reports.
Some 45 years after she published "Why Have There Been No Great Women Artists?", Nochlin reflected on the ways in which the art world had changed since she wrote her trailblazing essay. "Certainly, there are more shows by women artists in museums, especially university museums, than there used to be," she told Reilly of ARTNews back in 2015. But … the art market is in many ways still a boys' club, with men competing with other rich men to see who can pay the highest prices."
Nevertheless, Nochlin expressed an optimistic view of the future. "I think that there can be change," she said. "I've seen it. Education, exhibitions, and, in general, making women's presence felt as part of normal practice in fields like art and, we hope, science and medicine."