The Lincoln Presidential Library Foundation May Have to Auction Off Precious Artifacts
A bloodstained pair of gloves, which the president wore on the night of his assassination, is among the relics that could be sold to pay off a hefty loan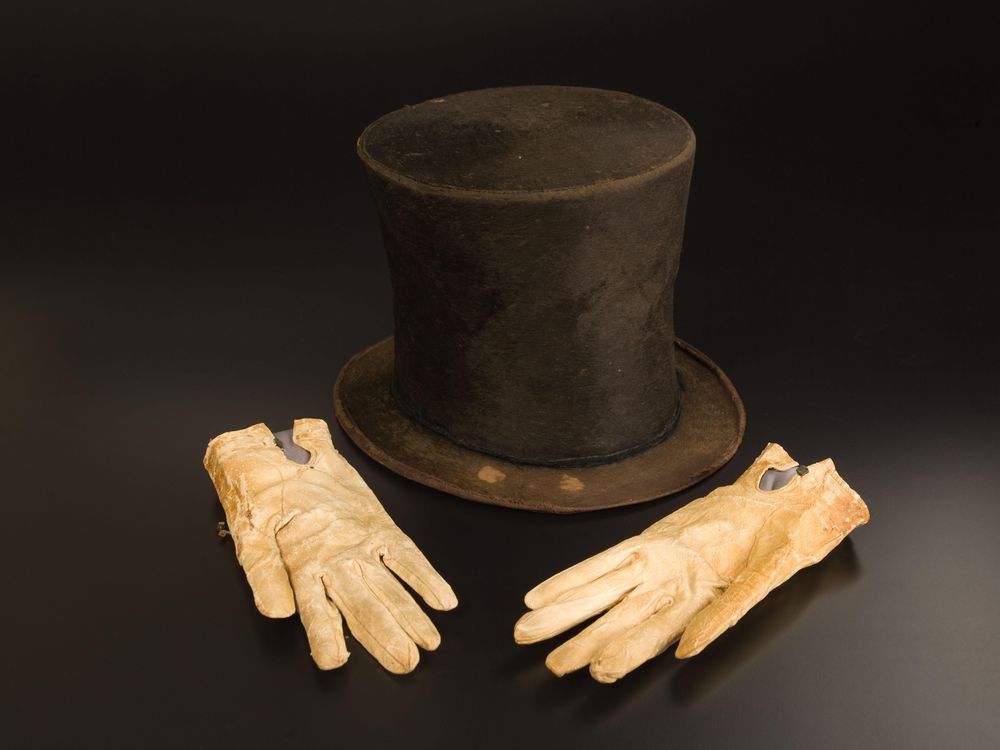 In 2007, the Abraham Lincoln Presidential Library and Museum (ALPLM) in Springfield, Illinois, acquired a trove of precious artifacts connected to the 16th president. To finance the purchase, the foundation that runs the library took out a $23 million loan, which it has not yet been able to repay in full. Now, as Ray Long reports for the Chicago Tribune, the foundation is faced with the prospect of having to sell some of the items in the collection in order to pay back the very loan that was used to acquire them.
The hefty loan helped the foundation purchase the privately held Barry and Louise Taper Collection, which includes such items as the childhood notebook where Lincoln wrote long division calculations, a fan belonging to Mary Todd Lincoln and the bloodstained gloves that Lincoln wore on the night of his assassination. According to a GoFundMe page set up by the foundation, historians at the ALPLM asked the foundation to acquire these relics in 2007 so they could "broaden the ALPLM's holdings and once purchased, ensure [the collection] would be made available to the public in perpetuity."
Over the past 11 years, the foundation has privately raised $13.3 million to repay part of the loan. The remaining $9.7 million comes due in October 2019, according to Mitchell Armentrout of the Chicago Sun-Times. Though the Illinois state government runs the Lincoln Presidential Library, the foundation that supports the institution is privately run. Officials met with aides of Illinois Governor Bruce Rauner earlier this month, but did not receive any financial commitment, the foundation said in a statement.
"If the foundation is not able to secure commitments in the very near future to retire most —if not all—of the remaining $9.7 million debt, it will have no choice but to accelerate the possibility of selling these unique artifacts on the private market—which would likely remove them from public view forever," the statement adds.
Selling the Lincoln items would be a last resort—one that the foundation is working strenuously to avoid. In addition to lauching a GoFundMe campaign, officials hope to raise funds by auctioning off several Marilyn Monroe relics, which it acquired with the 2007 purchase. At a Las Vegas auction in late June, the foundation will try to sell seven photographs of the actress, a bust of Chicago poet Carl Sandburg that Monroe once owned and her three-quarter-sleeve black wool dress.
The dress alone has been valued at between $40,000 and $60,000, but experts believe it could fetch hundreds of thousands of dollars. Lincoln library officials are surely hoping that this proves to be the case; as the foundation's chief executive officer Carla Knorowski tells Long, "Our need is great."