The Best Place to Watch Monarch Butterflies Migrate Might Be This Little California Beach Town
Thousands of western monarchs migrate to Pismo Beach each fall to escape winter cold, but climate change threatens the species' survival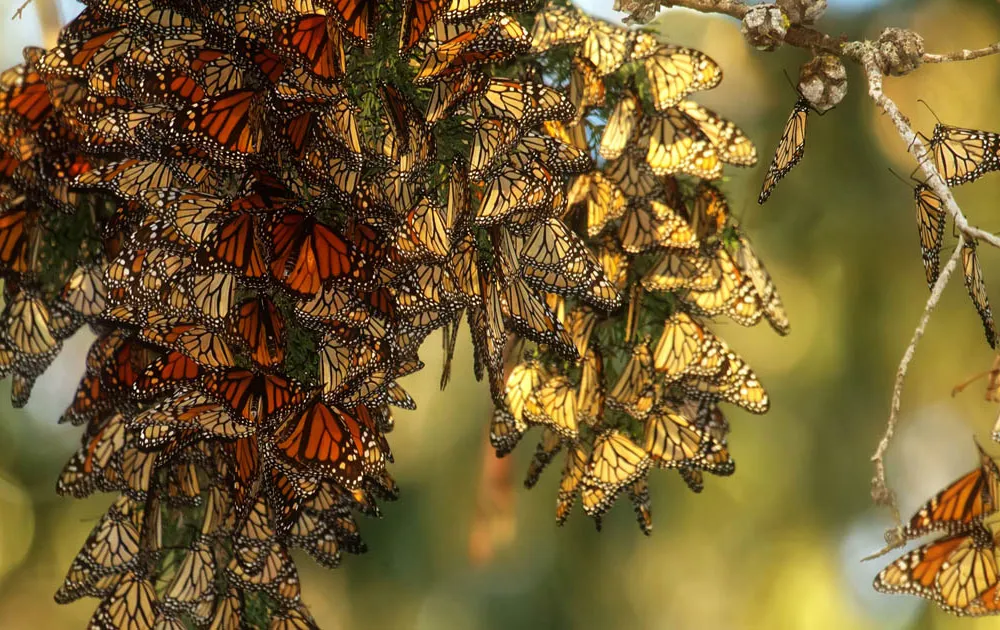 As the air cools and sunlight declines each fall, thousands of western monarch butterflies return to California to overwinter. One of the best places to watch the colorful spectacle is Pismo Beach.
From now through February, more than 10,000 will take up residence in trees at Pismo Beach Monarch Butterfly Grove, one of five locations in the state to host so many of the colorful creatures. Just like tourists, the western monarchs prefer the sunny and warm conditions of the beachside state park.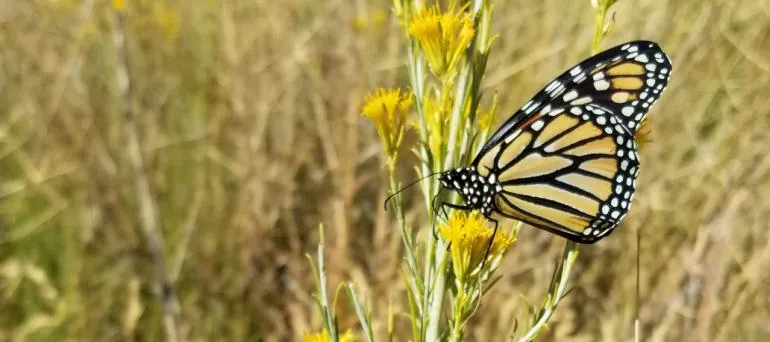 "By the thousands, the tiny little creatures bat their vibrant orange and black wings in unison as they find refuge from the cold for their long winter break," writes Stacey Leasca of Travel & Leisure magazine. "And it turns out, they choose many of the same destinations we do for our winter vacations."
The migration peaks in November, when the last of the western monarchs settle into the eucalyptus trees at Pismo Beach Monarch Butterfly Grove, located off scenic Highway 1 about halfway between San Jose and Los Angeles. Some have flown more than a thousand miles from as far away as Canada to escape winter's chilly temperatures.
The butterflies cluster on tree limbs, where they mostly remain sedentary—that is, until sunlight bathes the trees and the western monarchs begin to beat their wings. Activity reaches its peak in February, when their "fancy lightly turns to thoughts of love," as the poet Tennyson once wrote about the amorous interactions of humans.
"Appropriately enough, mating season reaches its peak near Valentine's Day ― an animated time at Monarch butterfly groves, indeed!" states the California Highway 1 Discovery Route website.
While this annual sight is spectacular, it pales in comparison to what used to be. Millions of western monarch butterflies—a subspecies that resides west of the Rocky Mountains—used to overwinter in California and Mexico only a few decades ago. Climate change, loss of habitat and pesticides are just a few of the environmental threats that have caused a more than 99 percent decline in populations since the 1980s, according to the Xerces Society for Invertebrate Conservation.
"In monarchs' overwintering groves, there were once so many butterflies that the sound of their wings was described as a rippling stream or a summer rain," states the Center for Biological Diversity. "Early newspaper descriptions described branches breaking under the weight of so many butterflies and depicted the masses of monarchs as 'the personification of happiness.'"
Conservation efforts are underway in several states, including California, to help restore populations of monarch and western monarch butterflies. Environmental officials and volunteers are racing against time to save both species.
It is unknown how successful these attempts will be. Scientists are concerned about the possibility of a complete collapse of the species since numbers have dropped so dramatically in the last few years.
Sadly, the days of this annual display at Pismo Beach Monarch Butterfly Grove may be limited.