The Library of Congress Now Has Rosa Parks' Personal Letters
The loan of over 10,000 documents from the Civil Rights icon's personal life reveals her complexity and inner struggles—as well as one solid pancake recipe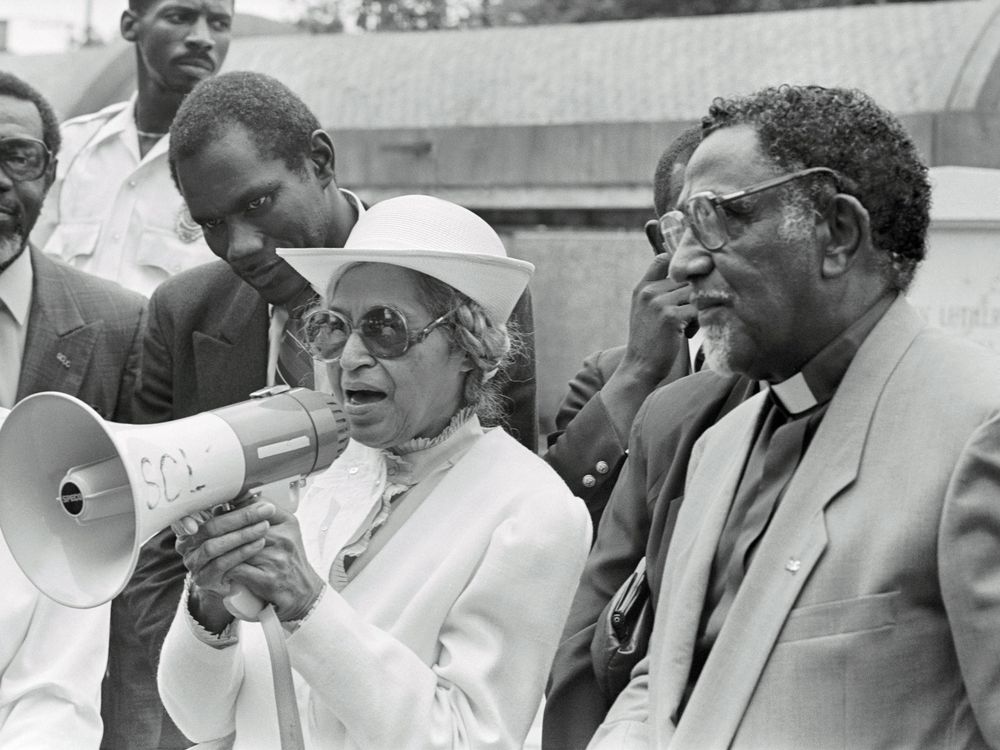 Here's the story that's usually told about Rosa Parks—she was a simple seamstress who, exhausted, refused to give up her bus seat to a white passenger one December day in 1955. She was arrested, and that arrest sparked one of the civil rights movement's most seminal moments, the Montgomery Bus Boycott.
However, as historians have pointed out, this simplified portrayal doesn't tell Parks' real story. It obscures her complexity, her long history of pushing back against oppression and the courage it took for her to do all she did. Her personal papers and keepsakes contain a much fuller story of the woman behind the movement, and now thousands of those pieces are on loan to the Library of Congress and were opened to researchers as of last week.
The collection includes 7,500 manuscripts and 2,500 photos. There are pieces directly pertaining to the events in Montgomery. In one collection of hand-written pages published on Vox, Parks recalls:
"I had been pushed around all my life and felt at this moment that I couldn't take it anymore. When I asked the policeman why we had to be pushed around? He said he didn't know. 'The law is the law. You are under arrest.' I didn't resist."
There's also writing describing Parks' childhood experiences of racism in Jim Crow-era Alabama, when her grandfather "stood guard with a shotgun against marauding members of the Ku Klux Klan," writes the Washington Post. Further documents describe her life and civil rights work in Detroit, where she and her husband moved in the 1960s. There are letters describing dinner with Thurgood Marshall and a meeting with the pope, postcards from Martin Luther King, Jr., and a poll tax receipt.
But beyond such historical artifacts is a well of documents pertaining to more mundane elements of Parks' life, revealing more of her personality and personal connections. According to the Washington Post, there are family photos, letters to her husband and mother, a pocket bible with words scribbled on the inside cover, and hand-written notes made on the back of envelopes, church programs and old receipts. As the Guardian shows, there's even a recipe for "Featherlight Pancakes" scrawled in red on an old manila envelope.
"I would say personal is the perfect way to describe it," Margaret McAleer, senior archives specialist for the Library of Congress, told the Detroit Free Press. "These are the things she carried with her from home to home to home. And it's amazing it survived."
The collection was released to the library following almost a decade spent in limbo as it sat in storage at an auction house and had its release stalled due to a legal battle between Parks' family and Rosa and Raymond Parks Institute for Self Development, the New York Times reports.
Philanthropist Howard Buffett purchased the materials in 2014 and has provided it to the library on a 10-year loan. Curators hope to digitize much the collection in order to make it widely available online.
"Is it worthwhile to reveal the intimacies of the past life?" Rosa Parks wrote in one document, according to the New York Times. "Will the people be sympathetic or disillusioned when the facts of my life are told? Would they be interested or indifferent? Will the results be harmful or good?"
The public will get chance to answer some of these questions for themselves beginning in March, when around two-dozen items from Parks' life go on exhibition at the Library of Congress. Until then, check out both Vox and The Guardian for a look at some of the collection's most evocative photos, letters and artifacts.