Letter Shows Einstein's Prescient Concerns About 'Dark Times' in Germany
In 1922, after fleeing Berlin out of fear for his safety, Einstein wrote to his sister about his new 'reclusive' life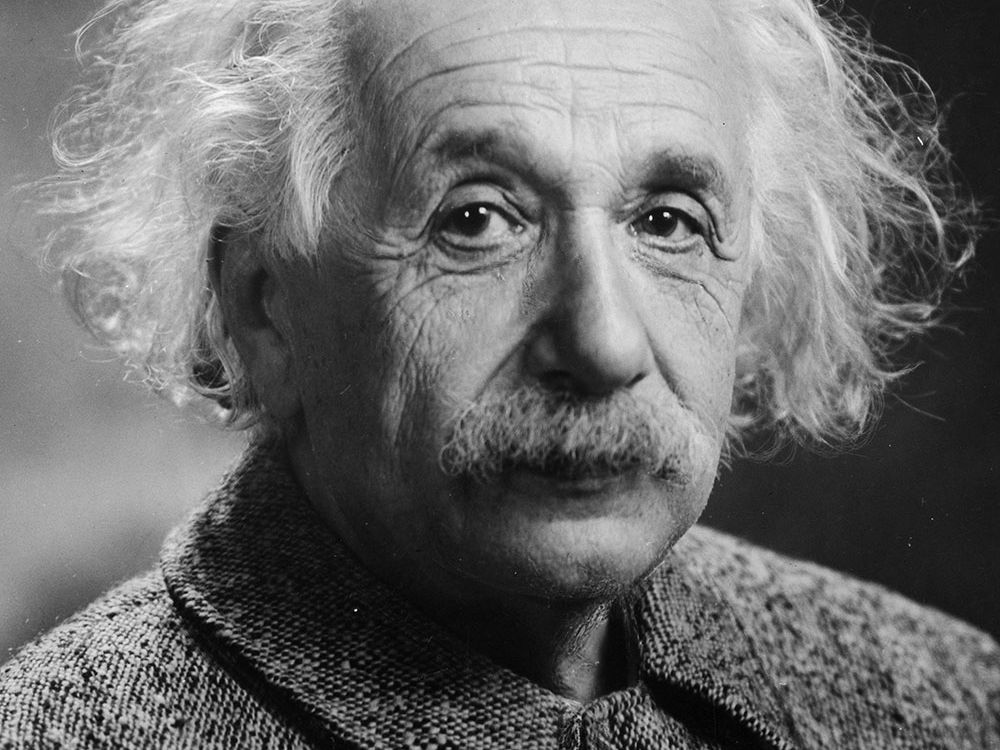 On June 24, 1922, the German-Jewish statesman Walther Rathenau was gunned down on the streets of Berlin by a group of far-right nationalists. In the wake of the assassination, German police cautioned Albert Einstein, Rathenau's friend and himself a prominent German Jew, to leave the city for his own safety.
As the Associated Press reports, a prescient letter penned by Einstein after his departure from Berlin is headed to auction in Jerusalem this week. In the fascinating document, Einstein writes to his younger sister, Maja, expressing his concerns for a nation inching towards fascism, years before Hitler cemented his control over Germany.
The letter, which was previously unknown, was brought forward by an anonymous collector, according to the AP. It is being sold by the Kedem auction house, and is expected to fetch upwards of $15,000.
By the time Einstein wrote the letter on August 12, 1922, he was an internationally famous scientist; he received his Nobel Prize for physics that same year. But his escape from Berlin forced him into a more secluded lifestyle. Writing from an undisclosed location—possibly Kiel, where Einstein had moved after the assassination—Einstein tells Maja that "[n]obody knows" where he is.
"I'm believed to be missing," he explains.
Einstein assures his sister that he is faring "quite well," in spite of the anti-Semitism he has encountered among his German colleagues. "I'm very reclusive here," he writes, "without noise and without unpleasant feelings, and am earning my money mainly independent of the state, so that I'm really a free man."
He also notes that he had joined a League of Nations commission (founded in 1922 to promote relations between artists, scientists and other professionals), which "naturally upsets the people here."
"There was nothing I could do about it," Einstein adds, "if I didn't want to be unfaithful to my ideals."
In spite of his seemingly good cheer, Einstein was clearly concerned about the political unrest fomenting in Germany. The famed scientist wrote to Maja during the tumultuous years after WWI, when Germany was crippled by reparations owed to the Allies and various parties were vying for power. It would be more than a year before Hitler catapulted to national attention after his failed attempt to overthrow the Bavarian state government, but Einstein nevertheless sensed that Germany was headed down an ominous path.
"Here are brewing economically and politically dark times, so I'm happy to be able to get away from everything for half a year," he writes, adding later that "[i]n Italy, it seems to be at least as bad."
This is neither the first nor the only time that Einstein sounded the alarm about events in Germany. He advocated for an end to German militarism "[a]s soon as he had the limelight," Matthew Francis writes in a 2017 article for Smithsonian, and used his platform to help raise money for the Hebrew University of Jerusalem because he worried about the welfare of Jews in other parts of the world. "I am really doing whatever I can for the brothers of my race who are treated so badly everywhere," he wrote in 1921.
Einstein himself was a target of Nazi hostility; his Theory of Relativity was dismissed by the party as "Jewish science," and like other Jewish professionals, he was affected by laws barring Jews from holding public posts, as George Dvorsky notes in Gizmodo. Einstein decided to immigrate to the United States in December 1932, one month before Hitler became the chancellor of Germany.
On the eve of the outbreak of WWII, Einstein wrote to the Swiss-Italian engineer Michele Besso to his express his frustration over being unable to issue affidavits that would bring more European Jews to the United States. He also criticized British Prime Minister Neville Chamberlain's endorsement of the 1938 Munich Agreement, which sought to appease Germany by permitting the annexation of western Czechoslovakia. Sure enough, in March 1939, Germany invaded the rest of the country.
Almost a year after the attack on Pearl Harbor, Einstein similarly criticized American leaders in a September 1942 letter to Princeton University President Frank Kingdon, in which he condemned Washington's reluctance to participate in the fight against fascist powers in Spain and France.*
But when he wrote to Maja in 1922, Einstein may have still held out hope that the course of this difficult period would turn out for the better; it would be a decade before he renounced his German citizenship and left Germany for good.
"Einstein's initial reaction was one of panic and a desire to leave Germany for good," Ze'ev Rosenkranz, the assistant director of the Einstein Papers Project at Caltech, tells the AP. "Within a week, he had changed his mind."
*Editor's Note, November 13, 2018: A previous version of this article incorrectly stated when the attack on Pearl Harbor occurred. The story has been edited to correct that fact.