Letter From Chinese Labor Camp Prisoner Found in Kmart Decorations
The letter's author described 15 hour work days, no days off and pay of around $1.61 per day after receiving sentencing without a trial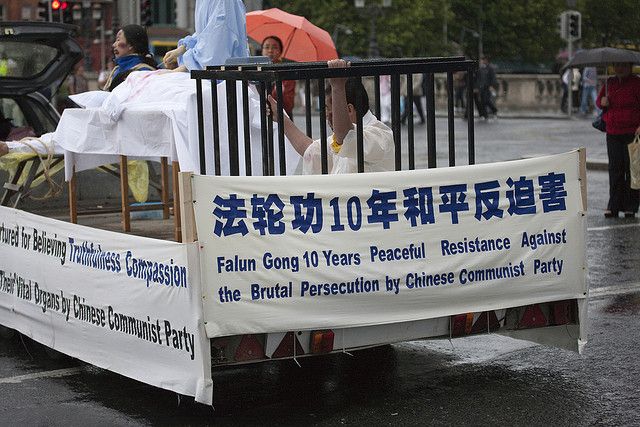 An Oregon resident unknowingly bought more than just Halloween graveyard decorations at her local Kmart. Folded into eighth and stuffed between the Styrofoam tombstones, she found a letter, written mostly in English, which said that the decorations had come from the Masanjia Labor Camp in Shenyang, China. The Oregonian first printed the letter's opener:
"Sir: If you occasionally buy this product, please kindly resend this letter to the World Human Right Organization. Thousands people here who are under the persicution of the Chinese Communist Party Government will thank and remember you forever."
The letter's author described 15 hour work days, no days off and pay of around $1.61 per day. The writer said that people in the labor camp—many of them persecuted members of a banned spiritual group—often receive a sentencing of 1 to 3 years of forced labor without trial.
The letter's authenticity is still being verified, but the director of Human Rights Watch in China has said it sounds accurate based upon what's known about re-education through labor in China. U.S. Immigration and Customs Enforcement have been notified, since it is illegal to import goods produced in a foreign country by forced labor. Sears Holdings Corporation, which oversees Kmart, also released a statement and promised to follow up on the matter.
Readers can take a look at the full letter here.
More from Smithsonian.com:
Can Auschwitz Be Saved?
Two Weeks at Camp David