Legal Fight Over Nazi-Looted Painting Ends After 26 Years
The heirs to the Paul Klee masterpiece, which was seized 80 years ago as "degenerate art," have finally reached a settlement with the city of Munich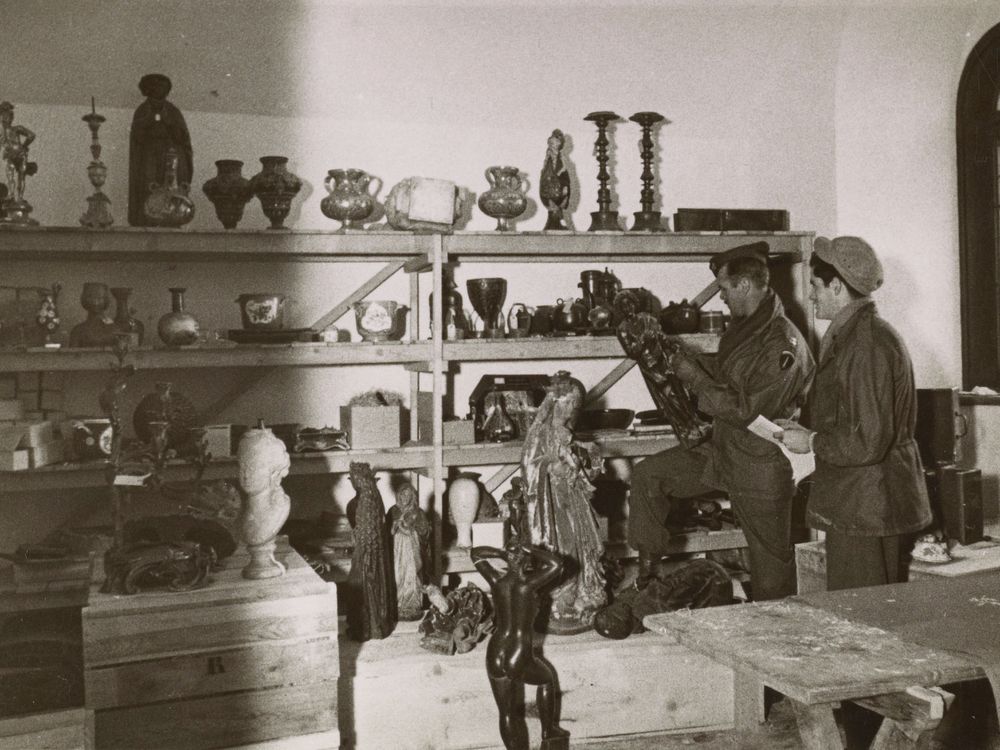 Eighty years after it was seized by the Nazis as an example of "degenerate art," the decades-long legal battle over a German modernist painting has reached a settlement, reports Catherine Hickley of the New York Times. The 26-year-long legal fight by the descendants of art historian Sophie Lissitzky-Küppers is reportedly Germany's longest ever relating to Nazi-looted art.
Lissitzky-Küppers' husband purchased the painting "Swamp Legend" from artist Paul Klee shortly after its creation in 1919. The small oil painting shows Klee using bold colors to depict an abstract, Cubist figure.
In 1926, following her husband's death from tuberculosis, Lissitzky-Küppers left Germany and loaned her art collection to a museum in Hanover. "Swamp Legend" remained there undisturbed until the Nazis, who viewed nearly all modern art as going against their values, seized it along with tens of thousands of other works. 
In the summer of 1937, it went on display along with other "degenerate art" from museums across the country in an exhibition run by the Nazis whose intent was to shame and demean the works. At the time, "Swamp Legend" described as the work of a "mentally ill person," reports Hickley.
After the exhibition, the painting exchanged hands several times until it was finally bought by the city of Munich and an art foundation in 1982, reports Sarah Cascone of artnet News.
Lissitzky-Küppers, meanwhile, never recovered any of her art despite years of trying. She died in poverty in 1978, reports Hickley.
But her children and grandchildren didn't forget, and they eventually sued the city of Munich to acquire the painting from the public art museum where it was held. The city won that court cause, however, by arguing that it had no knowledge that the painting was stolen when it bought it. Even after Germany signed onto an international agreement in 1998 that instructed public museums to seek justice with the original owners of art looted by the Nazis, the city argued at the time that "those principles were applicable only to art taken from Jews, not works seized as part of the "degenerate art" purge," writes Hickley.
The case continued until recently a researcher uncovered documents from 1938 showing that the Nazis intended to return the art seized from Lissitzky-Küppers and other people of foreign citizenship (which Lissitzky-Küppers had acquired when she later married a Russian man).
The settlement reached with Lissitzky-Küppers' heirs and Munich means that "Swamp Legend" will remain in the Museum Lenbachhaus, but the city will pay the heirs a confidential amount equivalent to the painting's value, which is estimated to be several million dollars, reports Cascone. Furthermore, the museum agreed to include in the description of the painting the details about its ownership by Lissitzky-Küppers and its looting by the Nazis.