Lawsuit Seeks "Personhood" for Three Connecticut Elephants
An animal advocacy group has filed a petition requesting that the elephants be removed from a traveling zoo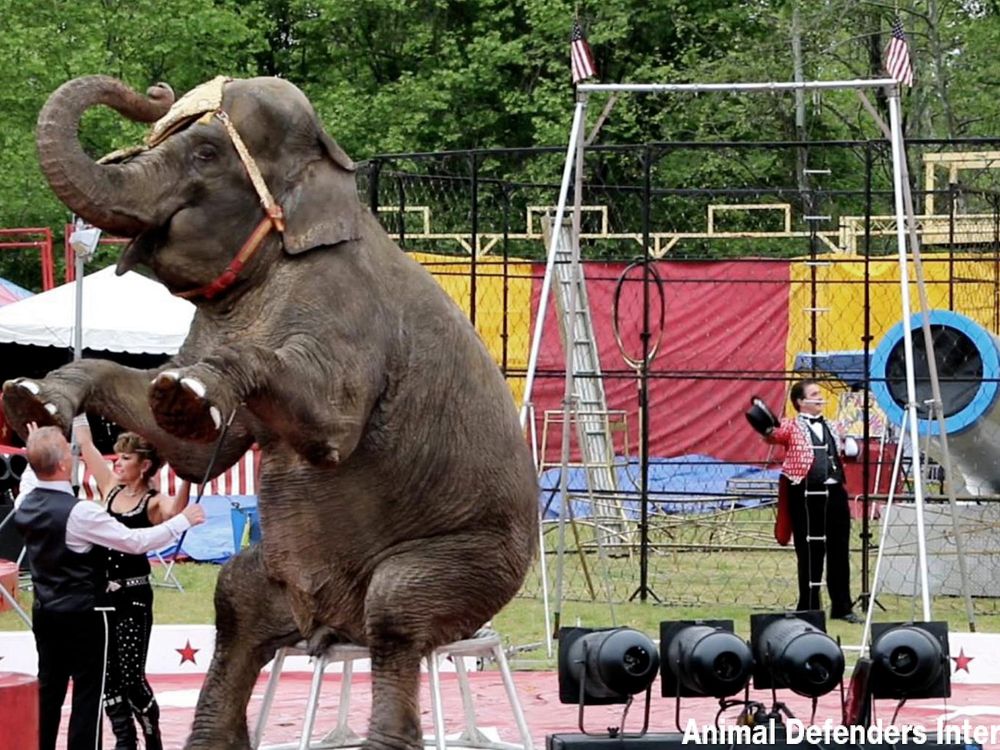 Elephants are amazing animals. They are incredibly smart, they engage in complex social relationships and they are capable of empathy. These qualities, according to a new lawsuit filed in Connecticut, should be enough to designate three captive elephants as "legal persons."
According to Karin Brulliard of the Washington Post, animal rights attorney Steven Wise has filed a writ of habeas corpus petition on behalf of Minnie, Karen and Beulah—three female elephants who reside at the R.W. Commerford and Sons Traveling Petting Zoo in Connecticut. The elephants have belonged to the zoo for decades and are hired out for appearances in advertisements, movies and social functions. They also participate in a traveling circus and provide rides for humans, Daniella Silva of NBC News reports.
Wise and his advocacy group, the Nonhuman Rights Project, are asking the Connecticut Superior Court to release the animals to a sanctuary. Citing numerous studies that demonstrate elephants' advanced cognitive and social abilities, the petition argues that Minnie, Karen and Beulah are autonomous, self-aware beings and should be considered "persons"—not property—under the law. The petition also contends that the Commerford Zoo is holding the elephants against their will. 
"It is simply immoral and it ought to be illegal to imprison an autonomous being … without due process," Wise tells Silva.
Within the legal realm, personhood is not always synonymous with humans. In New Zealand, the designation was granted to a river. Last year, a judge in Argentina ruled that a chimpanzee named Cecilia was a "nonhuman legal person." In the United States, corporations have been considered legal persons, but extending that right to animals has proven to be a tougher sell. The Nonhuman Rights Project has filed two habeas corpus petitions on behalf of Kiko and Tommy, two chimps living in New York "in questionable conditions," as Ariana DiValentino of Gizmodo puts it. But a judge ruled against the group in June.
Silva is hoping to have more luck in Connecticut, which has instituted a number of progressive animal rights laws. The state's pet trust statute, for instance, allows people to set up enforceable trusts for the care of their furry friends. Connecticut was also the first state to allow judges to appoint legal advocates for abused cats and dogs.
Tim Commerford, owner of the Commerford Zoo, tells Brulliard of the Post that the elephants are well cared for, and that it is "not right to rip them from my family, from their home." According the the Nonhuman Rights Project's website, the USDA has "cited the Commerford Zoo over 50 times for failing to adhere to the minimum standards required by the Animal Welfare Act." But Silva emphasizes that the crux of his petition hinges on animal rights, not on animal welfare.
"We do not claim the Commerford Zoo is violating any animal welfare statutes," he says in a statement. "What they are doing is depriving Beulah, Karen, and Minnie of their freedom, which we see as an inherently cruel violation of their most fundamental right as elephants."
If the court grants Wise's writ, it will be acknowledging the pachyderms' personhood—and potentially opening the door for drastic changes when it comes to the legal status of animals.