Lava Is Poised to Consume Some Homes in Hawaii
Lava is creeping across the Big Island's Puna district at a rate of about 10 to 15 yards per hour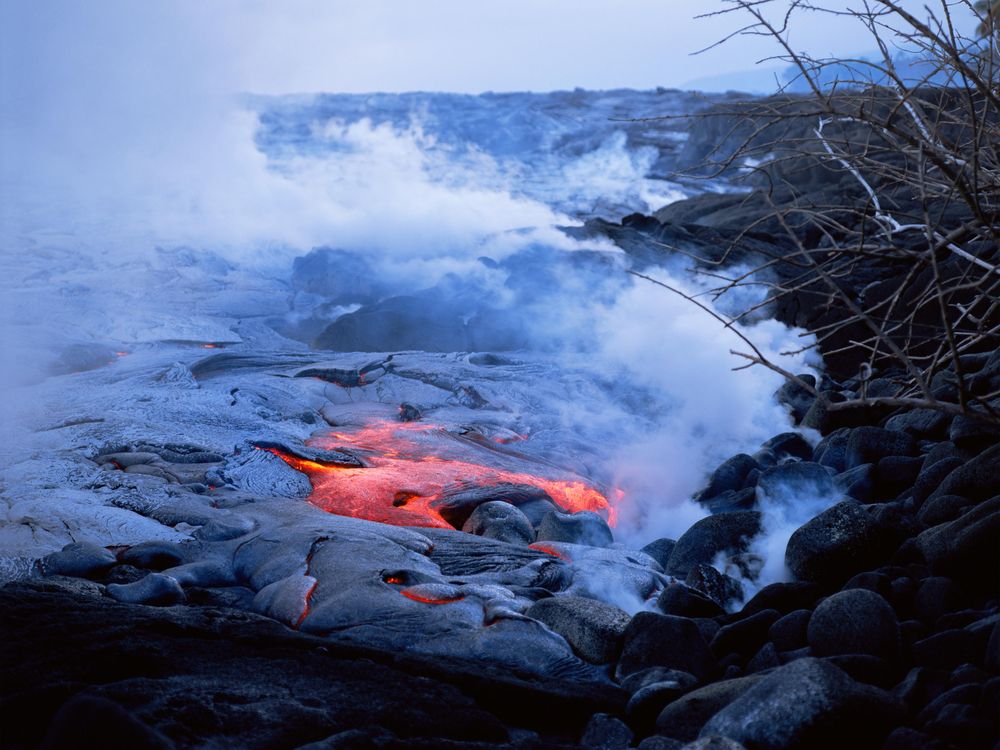 The Kilauea volcano on Hawaii's Big Island is poised to consume some homes in Pahoa Village, the AP reports. Residents are preparing to evacuate, and officials are setting up platforms to allow them to watch their homes get overtaken if they would like. Many residents, the AP continues, have already left. 
The volcano is one of the most active on Hawaii and has been leaking lava on and off since 1983. At the end of August, however, scientists noticed that lava was beginning to creep toward Puna district. Since then, it's gone through numerous stop-go cycles, and often changes directions. It has also burned up a small cemetery. 
Right now, according to the AP reports, it's moving about 10 to 15 yards per hour—relatively fast, although not its fastest measured pace (20 yards per hour). As of Monday morning, it was "about 100 yards from a home," officials told the AP.
CNN adds that some residents are concerned about looters, reporting that "thieves are driving around during the day and breaking into homes, sometimes more than once." 
Late last night in Hawaii—early Tuesday morning eastern time—the Honolulu Star-Advertiser reported:
Two houses and several outbuildings on a Pahoa anthurium farm lie directly in the lava's path: The first is a rental home 70 yards away, followed by the farmhouse. Beyond those structures, a half-dozen homes stand between the lava and Pahoa Village Road, which runs through the heart of town.
By the time Hawaii wakes up, that first house could be gone.