The Last Navajo Code Talker Has Died
Chester Nez played an instrumental role in World War II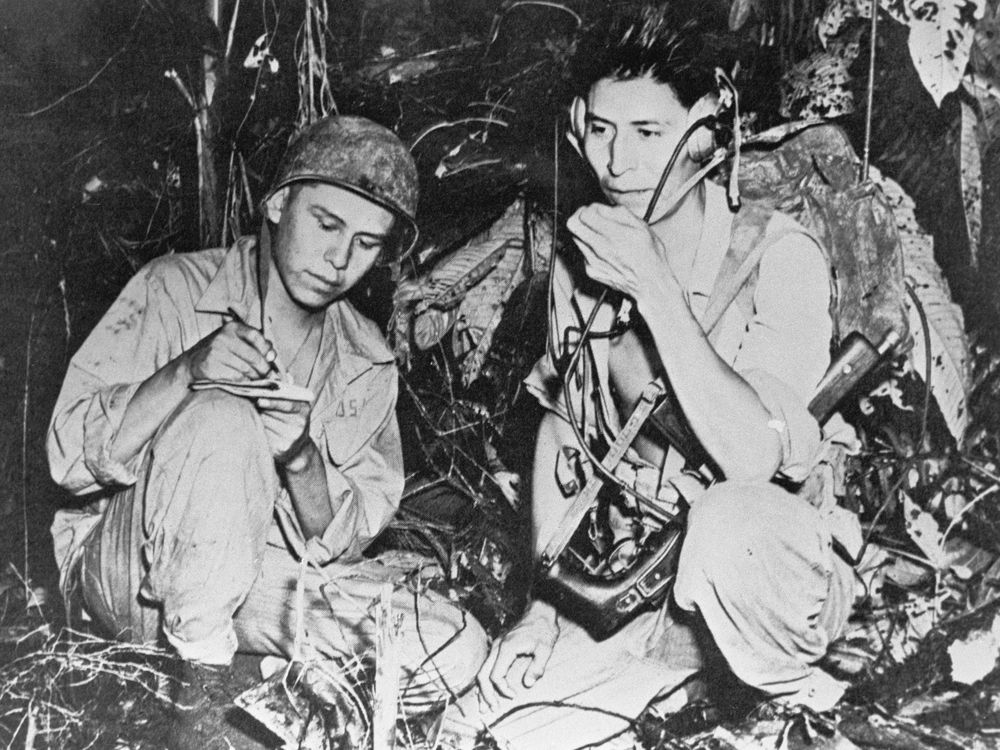 Chester Nez, the last of the 29 original Navajo code talkers, died Wednesday in Albuquerque, the Los Angeles Times reports. He was 93. 
Nez and the other code talkers played an integral role in helping the U.S. during World War II. Using a slightly tweaked version of their native langauge, Navajo, Nez and his colleagues relayed messages for the military to prevent the Japanese from being able to intercept and decipher that information. Twenty-nine Navajo members were originally recruited, but the operation eventually include several hundred speakers from the Navajo Nation. 
Navajo was chosen as the code language because it's unwritten and extremely complex. Here's Naval History and Heritage with more about the language: 
Its syntax and tonal qualities, not to mention dialects, make it unintelligible to anyone without extensive exposure and training. It has no alphabet or symbols, and is spoken only on the Navajo lands of the American Southwest. One estimate indicates that less than 30 non-Navajos, none of them Japanese, could understand the language at the outbreak of World War II.
To make the code even more confusing for enemy listerners, some parts of the langauge were slightly changed and code words were introduced. The LA Times elaborates: 
Because the Navajos had no words applicable to modern warfare, they settled on hundreds of descriptive words in their own language.

A tank was a tortoise; a submarine, an iron fish; a dive bomber, a chicken hawk; a grenade, a potato; a battleship, a whale. Bombs were eggs, and the commanding general a war chief.
The Japanese never managed to crack the langauge, History and Heritage adds, and military officials later said that the Navajos deserved the credit for the U.S. victory at Iwo Jima. 
Nez was just a 10th grader in 1942 when U.S. Marines recruited him from his boarding school in Arizona, NPR writes. In 1968, the project was declassified and he and the other code talkers' central role was revealed to the public. For that service, Nez received the Congressional Gold Medal, along with the other 28 original members of the operation.