Seaside California City Bans Balloons in Public
Laguna Beach has joined several other cities taking aim at ocean pollution, wildlife health, power outages and wildfires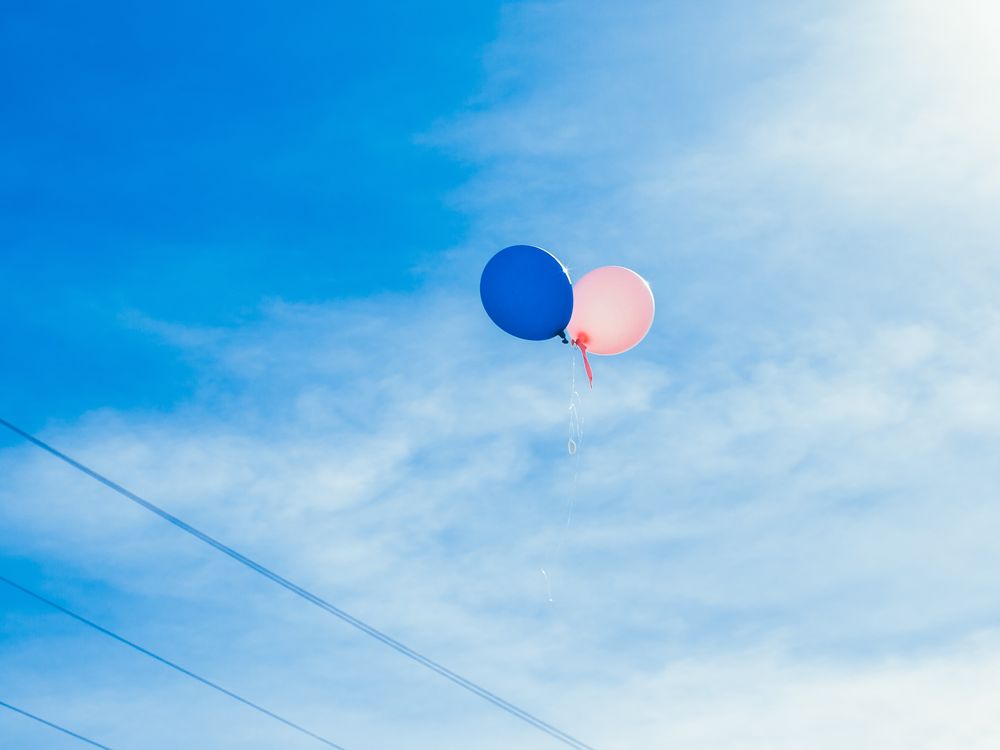 Amid growing concerns about plastic pollution in the world's oceans, city leaders in Laguna Beach, California, have banned the sale and public use of balloons, reports Amy Taxin of the Associated Press (AP).
Party-goers in the seaside city, located roughly 50 miles south of Los Angeles along the Pacific Ocean, could face fines of up to $500 for using balloons at city events or on public property starting in 2024, per the ordinance. They can, however, continue to use balloons at private homes. Business owners who break the new rule repeatedly could lose their business licenses.
The move is a response to environmental and safety issues associated with balloons. If they're not disposed of properly, the decorations can cause big problems. When released into the air—either intentionally or accidentally—balloons often drift out over the ocean. When they eventually pop or deflate, the pieces of rubber or plastic fall into the water, where birds and other animals can mistake them for food. The material can get stuck in their digestive tracts and cause them to starve to death. Meanwhile, balloon strings can strangle marine creatures.
Balloons also carry a risk to humans. Mylar balloons—which have a metallic, foil-like coating—can become dangerously tangled in power lines, leading to power outages or even causing fires. In 2017, a major California utility reported more than 1,000 cases of outages caused by mylar balloons, per the AP.
Further, common balloon materials such as latex take decades to decompose—or, in the case of mylar, the pieces "stick around truly until the end of time," says Kara Wiggin, a researcher at the Scripps Institution of Oceanography, to Grist's Joseph Winters.
Laguna Beach is not alone—other communities are also taking aim at balloons with a variety of measures, ranging from prohibitions on helium-filled balloons to bans on balloon releases. Manhattan Beach, California; Nantucket, Massachusetts; Solana Beach, California; East Hampton, New York; Jacksonville, Florida; and Encinitas, California, have all enacted similar policies. To lower the risk of fires, the state of California will require balloon sellers and manufacturers to transition to products that are not electrically conductive starting in 2027.
The Los Angeles Times' editorial board compared the recent focus on balloons to the trend of banning single-use straws several years ago.
"It didn't have to be like this," the newspaper's editorial board writes. "Balloons, like plastic straws, aren't inherently bad. The problem is how humans use and thoughtlessly dispose of them."
Environmental advocates, veterinarians, resort operators and others celebrated the Laguna Beach city council's decision earlier this month, with many expressing a desire to protect the city's natural environment and its abundant marine wildlife.
"We've all loved balloons since we were kids, but once you've witnessed the side effects, you realize the long-term risks outweigh the short-term joy," Mark Christy, who runs the Laguna Beach Ranch Resort, said at the city council's meeting on February 21, as reported by the Orange County Register's Erika I. Ritchie.
Not everyone supported the initiative, however. Those who work in the balloon and party supply industries argued the ban would hurt the local economy. They proposed other solutions, such as encouraging balloon sellers to better educate their customers about how to properly weigh down a balloon or banning portable helium tanks on beaches, for example.
"They're doing anything they can to make balloons into this evil, horrible thing. And they're not," says Treb Heining, who works in the international balloon industry, to the AP.