'La La Land,' an Homage to Hollywood, Is Coming to Broadway
A stage adaptation of the hit 2016 movie musical is officially in the works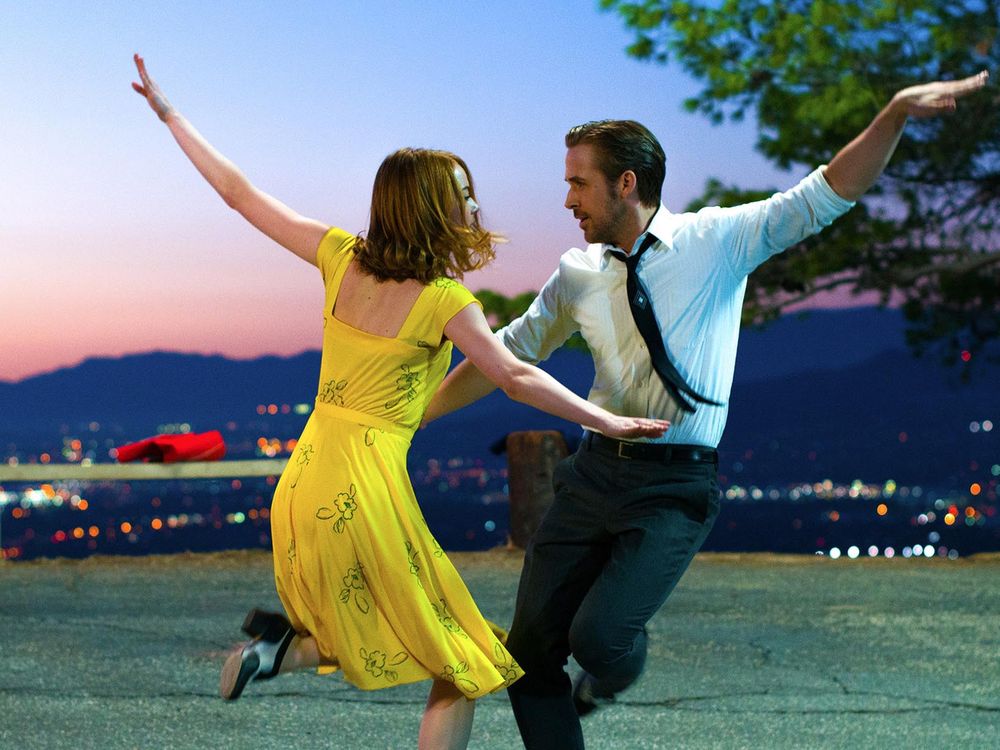 La La Land, Damien Chazelle's 2016 Academy Award-winning musical ode to Hollywood, is tap dancing its way over to Broadway.
Last week, La La Land producer Marc Platt and film studio Lionsgate announced that a stage adaptation of the movie is in the works.
"I'm thrilled to reunite with Lionsgate and the incredible team behind La La Land to adapt the movie for the Broadway stage, the next exciting chapter in its evolution," says Platt in a statement from Lionsgate. "We've assembled a world-class team to create a musical that will delight La La Land's millions of current fans and introduce the property to a whole new audience."
Helmed by Tony Award-winning director Bartlett Sher, the show is based on a book by Ayad Akhtar and Matthew Decker. It will feature music by Justin Hurwitz with lyrics by Benj Pasek and Justin Paul, the same team behind the film's soundtrack and score.
The announcement didn't disclose any information about the musical's cast. It also didn't mention whether Chazelle, who directed the film, will have any involvement in the new stage production.
The film tells the story of Sebastian (Ryan Gosling), an aspiring jazz club owner, and Mia (Emma Stone), a struggling actress, who are trying to make it in Los Angeles. As they grow closer, they must balance their creative ambitions with their own burgeoning love story. The film is an homage to classic movie musicals such as An American in Paris (1951) and Singin' in the Rain (1952).
At the 89th Academy Awards, the film received 14 nominations, tying the record for most nominations in Oscar history with All About Eve (1950) and Titanic (1997). It ultimately took home awards in six categories: Best Director for Chazelle, Best Actress for Stone, Best Original Song for "City of Stars," Best Cinematography, Best Original Score and Best Production Design. Famously, La La Land was initially announced as the Best Picture winner before presenters realized they'd made a mistake. The error, wrote the Hollywood Reporter's Scott Feinberg in 2018, was "the craziest, most improbable and downright embarrassing moment in Academy Awards history."
A concert adaptation of the film has been touring worldwide for six years. "We're excited to provide fans yet another way to experience the original movie," says Jenefer Brown, executive vice president at Lionsgate, in the statement.
La La Land is not the first Lionsgate property to be adapted to the stage. Previous highlights include 1987's Dirty Dancing, the iconic romantic drama, and Nashville, the country-themed music drama television series.