Kīlauea Spews Magma and Golden Strings of Volcanic Glass on Hawaii's Big Island
Most recently, the volcano had a series of small eruptions that began in December 2020 and lasted five months straight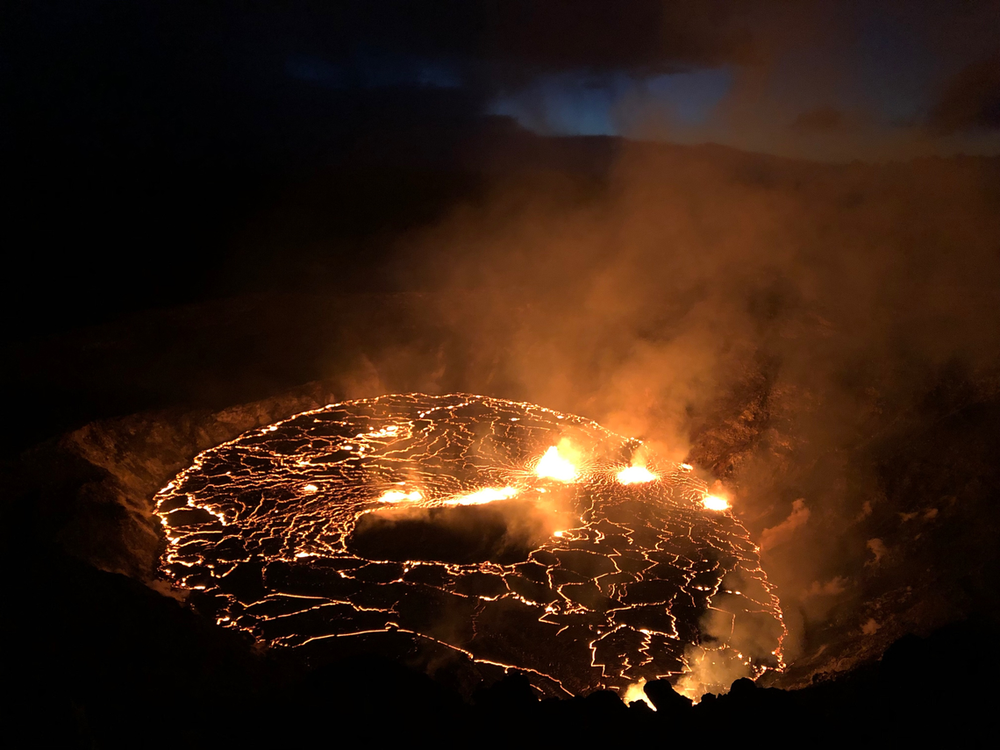 On September 29, the Kīlauea volcano on Hawaiʻi's Big Island began to bubble up and flood lava into the Halema'uma'u Crater. The increased seismic activity followed by ground swelling alerted officials at the United States Geological Survey's (USGS) Hawaiian Volcano Observatory that an eruption was imminent, reports Caleb Jones for the Associated Press. 
The fiery volcanic explosion was confirmed after webcams at Kīlauea's summit spotted an amber glow, Live Science's Laura Geggel reports. USGS cameras continued to capture stunning images of the crater's crackling surface, clouds of volcanic gas, lava fountains, and pooling lake of lava in the Halema'uma'u Crater. According to a USGS statement, the highest fountain of magma reached 82 to 98 feet tall.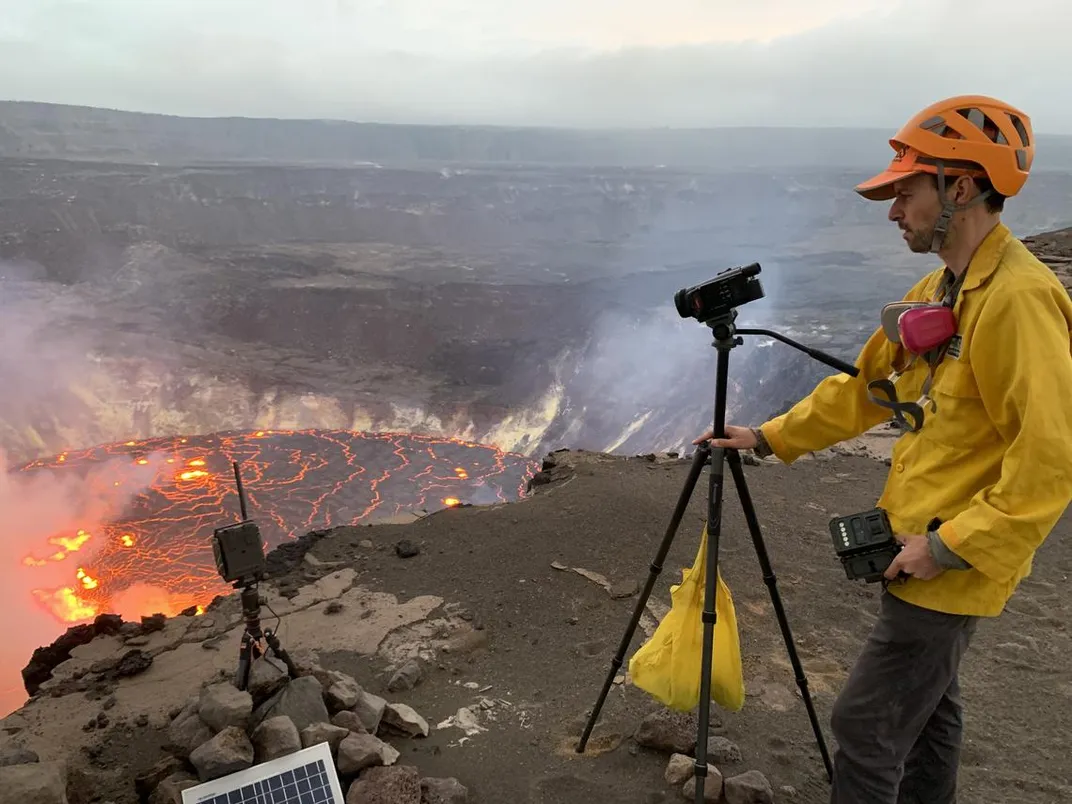 Kīlauea has an elevation of 4,009 feet and a magma system that reaches 37 miles below the ground, Live Science reports. The volcano is the youngest, most active, and most southeastern volcano on the Hawaiian Islands. Kīlauea's most recent eruption occurred in December 2020, which spewed lava for five months, reports CNN's Andy Rose and Joe Sutton. Before 2020, the volcano exploded into a fury of hot magma in 2018 that destroyed homes and displaced thousands of island residents. In four months, Kīlauea spilled enough lava to fill 320,000 Olympic swimming pools and blanketed a Manhattan-sized area in 80 feet of hardened lava, per the Associated Press. 
All lava activity is contained in the Halemaʻumaʻu Crater located in Hawaiʻi Volcanoes National Park and poses no immediate threat to the public. Individuals who live near Kīlauea were warned about exposure to volcanic gases like sulfur dioxide, which can irritate the respiratory system, Reuters reports. 
Pilots flying near the volcano after the eruption on Wednesday evening reported seeing thread-like pieces of volcanic glass known as Pele's hair spewing into the skies, Live Science reports. The volcanic glass is golden, resembles hair strands, and gathers in mats on the ground. The glass forms when bubbles of gas burst near the lava's surface, stretching the molten lava into long strands. The strands are named after Pele, the Hawaiian goddess of volcanoes.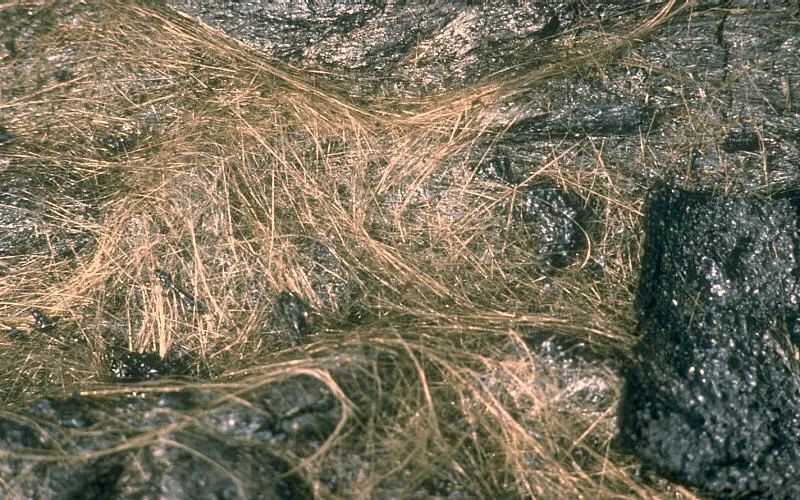 In total, Hawaiʻi's youngest volcano has erupted 34 times since 1954. Hawaiʻi Volcanoes National Park is remaining open, and officials suspect people will flood to the area in hopes of catching a glimpse of the volcano.
"This eruption is going to draw many people to the park, and we're already seeing people come into the park, drive-in after dark tonight," Jessica Ferracane, a Hawaiʻi Volcanoes National Park spokesperson, tells the Associated Press. 
USGS scientists say that since the 2018 eruption drained most of Kīlauea's magma, the volcano is recharging, and minor eruptions such as this one are more likely to occur for years as it fills up with lava, the Associated Press reports.