Kids Ditch Princess Costumes in Favor of Superheroes This Halloween
For the first time in over a decade, princesses falter on the charts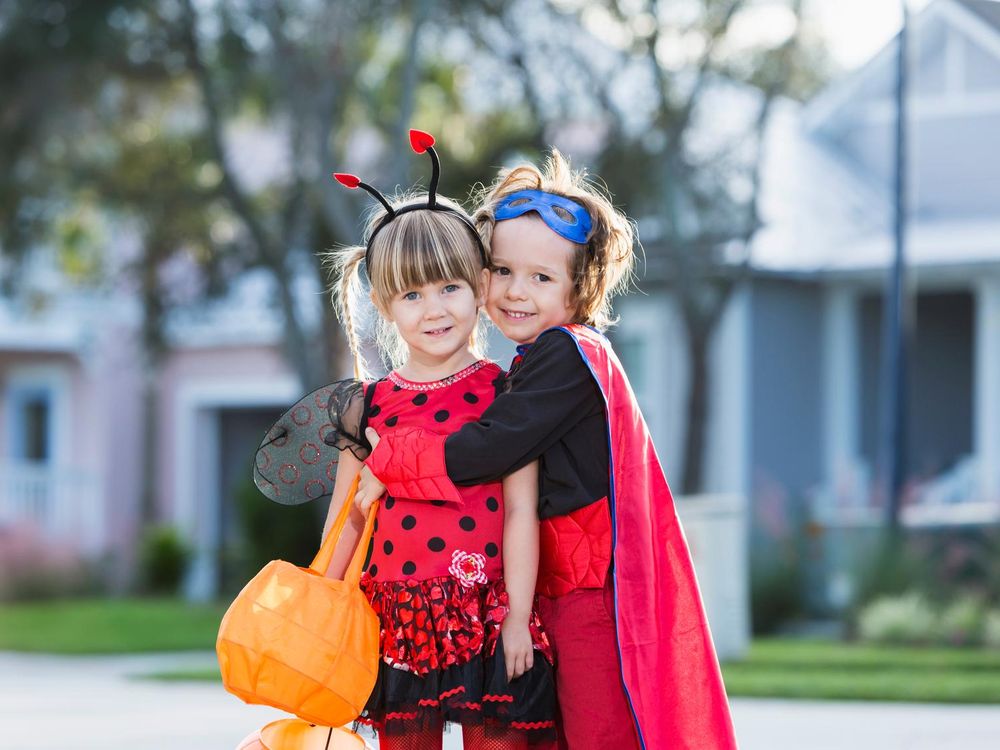 What kind of costume will you see when you open the door to those adorable trick-or-treaters this Halloween? If you're thinking an old-fashioned ghost, get with the program—today's kids love character-driven costumes instead. That hasn't changed for years, but something has: As CNN's Hailey Middlebrook reports, this year's costume trends for kids have reversed trend as superheroes surpassed princesses for the first time in more than a decade.
Middlebrook writes that despite years of princess frenzy that have skewed the Halloween charts, the royal trend has absconded the throne. According to numbers released by the National Retail Federation, the world's largest retail trade association, kids are putting down their crowns in favor of action-oriented superhero outfits. In a release, the federation notes that this year, more than three million children will dress as a superhero compared to 2.9 million who will dress as a princess. (Animal outfits are still popular, too, and will garner about 2.5 million costume wearers this holiday.)
It's the first time in 11 years that princesses have not held the costume crown, and despite what the NRF characterizes as a $3.1 billion a year costume industry that saturates over 67 percent of the group of people who celebrate Halloween, princesses just aren't as popular in 2016.
Parents and experts tell Middlebrook that changing gender norms for kids have something to do with the change; "not only have the Halloween options for kids gotten more diverse," she writes, "they've gotten more empowering."
By turning away from strictly gendered Halloween costumes, kids are actually going back to the holiday's roots. Costumes and masks have been part of Halloween celebrations for centuries. Some celebrants of Samhain, the Gaelic harvest festival that eventually merged with All Souls' Day to become Halloween, blackened their faces during the celebrations. Eleventh-century choir boys dressed up as virgins during All Hallows Mass and cross-dressing became a common way to celebrate a holiday that turned social roles and norms on their heads. And once the holiday was imported to the United States, kids dressed as members of the opposite sex while roving the streets ready to throw flour in people's faces. Only in the 1930s did the first mass-produced Halloween costumes come on the market, and the mass production of toys that were marketed at different genders made single-gender costumes all but inevitable by the 21st century.
But don't think that superheroes are only for kids: The NRF's top ten list for adults is topped by Batman characters like Harley Quinn and the Joker. That ranking is reflected by Google Frightgeist, a new tool that lets you see which Halloween costumes are trending on Google. Whether you use the rankings for costume ideas or a guide on what not to wear to an upcoming party, let there be no mistake: Whether you go as a superhero or a princess, Halloween is a night for fright and fantasy.