Kids Can Build Their Own Lego Prosthetics
Prototype system brings a bit of fun to prosthetics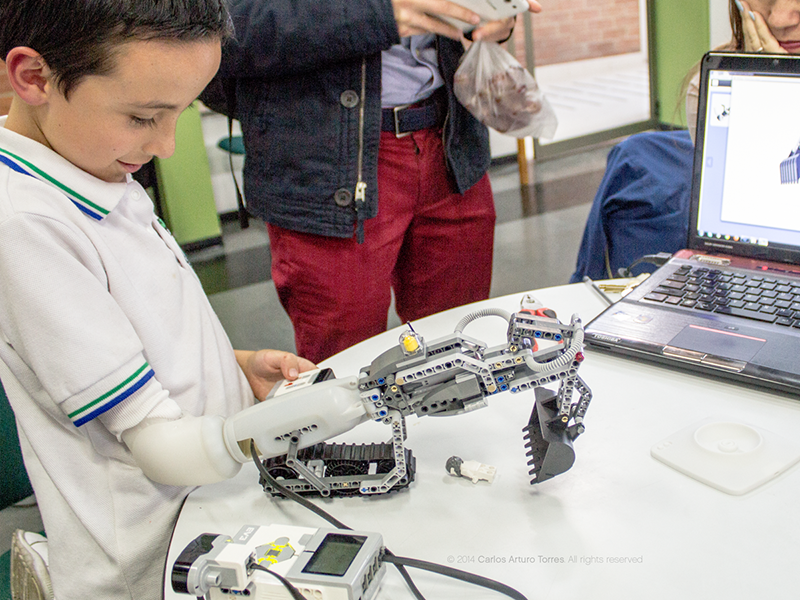 The words "prosthetics" and "fun" aren't always mentioned in the same sentence. But that's changing for a group of pint-sized amputees. Thanks to creative new prosthetic limb construction project, they can now build and customize their own prosthetic arms with some of the coolest building tools around, Andrew Liszewski reports for Gizmodo. 
Carlos Arturo Torres, an industrial designer, teamed up with LEGO Future Lab while working as a graduate student at Umeå University in Sweden to develop the IKO Creative Prosthetic System. The prototype design entails a prosthetic arm that's compatible with Lego attachments.
The device is quite similar to a normal prosthetic, but kids can easily assemble its twist-and-lock modules themselves. Muscle sensors attach to the child's stump and direct the arm's movement. Normally, the arm comes with a gripper tool, but it can be replaced with spaceships that shoot lasers or construction scoopers. This video shows how it works:
The goal is to bring a little fun to the world of a child amputee and draw on the their creative side, notes Nick Lavars for Gizmag. Often, children who've lost limbs feel isolated. The team hopes the prosthetics will help build self-esteem and encourage kids to socialize, as well.
Torres was inspired by the plight of child amputees who have lost limbs to landmines in his home country of Colombia, writes Lavars. With help from a rehabilitation non-profit called CIREC that distributes prosthetics to kids in Colombia, the IKO design could be available by 2016 or 2017.
(H/T: The Kid Should See This)