U.N.: Kidnappings, Torture, Propaganda Preceded Crimea's Secession Vote
The conditions around Crimea's secession vote were not clean, says a draft U.N. report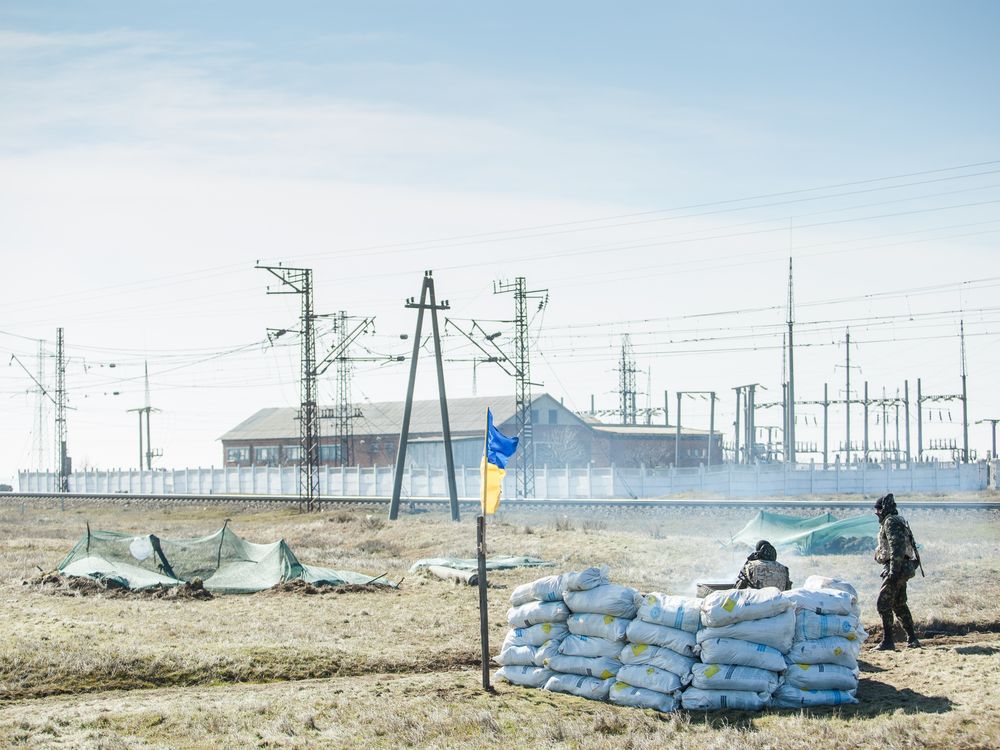 On March 16, Crimea voted to leave Ukraine and join the Russian Federation: more than 95% of the referendum voters chose secession. But the conditions around the vote, says  Foreign Policy's Colum Lynch, reporting on a confidential draft United Nations report, were not exactly favorable for voters who supported staying put. According to the U.N. report, says Foreign Policy:
Ten days before the March 16 referendum, Ukrainian television broadcasts were "shut off" in Crimea, replaced by Russian TV channels supporting secession, according to the report. (Ukrainian authorities retaliated by blocking Russian broadcasts in Kiev and other Ukrainian cities.) Bloggers, activists and other critics of secession were threatened, detained, and tortured. A delegation of human rights monitors, meanwhile,  "received many reports of vote rigging," according to the report.
As we've written before, the story along the Ukrainian-Russian border is not just about ethnic Russians in Ukraine happily realigning their political allegiances. Russia—and Russians—are pushing hard to take control of the area: yesterday, NATO shared photos of Russian fighter jets and tanks amassing along the border. "Russia has warned that it may take military action to protect ethnic Russians in Ukraine if they are threatened," the New York Times reports. 
This sort of military pressure, along with the U.N. report's findings, are important to keep in mind as Ukrainians in other provinces look to head to the polls for similar secession votes in coming weeks.
Last weekend, people in the eastern Ukrainian provinces of Donetsk, Kharkiv and Luhansk took control of government buildings. In Donetsk, the protestors declared their intention to form an independent republic, which would then align itself with Russia. That vote is supposed to take place on May 11. One factor that may be moving eastern Ukrainians to want to split, wrote the AP at the time, is a fear of retribution by the new Ukrainian government against that region's largely ethnic-Russian population.
But the U.N. report points out that one sources of those fears is broadcasts coming from Russia. Foreign Policy:
On the eve of Crimea's referendum, Ukraine emerged as a propaganda battlefield, with Russia's state-owned broadcasters beaming news reports with exaggerated portrayals of violent demonstrations in Kiev, ginning up fears that Ukrainian nationalists were preparing a wave of violent anti-Russian attacks. At the same time, extremist nationalists that served on the front lines of the Ukrainian protest movement threatened violence against Ukrainian broadcasters that they accused of failing to promote a sufficiently patriotic view of events.
As Foreign Policy's Lynch points out, even under different circumstances, the vote probably would have ended in the same result. But the U.N. report, which details potential cases of kidnapping, torture and other offenses in more detail, says Lynch "underscore[s] the heavy-handed efforts used to influence the outcome of the referendum, as well as the personal risks faced by those making the case for remaining part of Ukraine."