Keystone Pipeline Leak Was Twice as Big as Previously Thought
A representative of TransCanada Corp., which owns the pipeline, says the leak spilled 9,700 barrels of oil into South Dakota farmland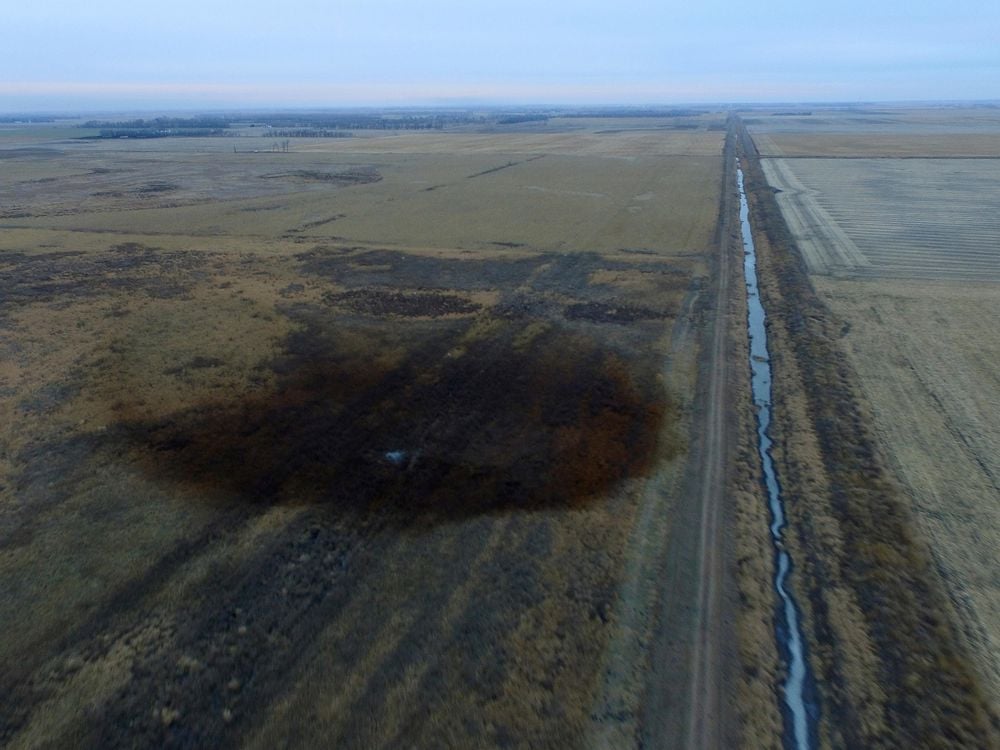 In November of last year, a leak in the Keystone pipeline seeped oil into a remote stretch of farmland in Marshall County, South Dakota. Now, Shannon Marvel of Aberdeen News is reporting that the leak was nearly twice as big as reports stated at the time of the incident.
TransCanada Corp., which owns the pipeline, initially estimated that 5,000 barrels—or about 210,000 gallons—had spilled in the leak. But Robynn Tysver, a spokeswoman for the company, now tells Marvel that the number was closer to 9,700 barrels, or 407,400 gallons. The new estimate makes the Marshall County Keystone leak the seventh-largest onshore oil or petroleum spill since 2010, as reported to the U.S. Department of Transportation.
According to Reuters, the Keystone pipeline transports 590,000 barrels of oil every day from fields in Alberta, Canada to refineries in the United States. A preliminary report suggests that the November leak may have been caused by damage to the pipeline that occurred during construction in 2008, Marvel reports.
In the wake of the incident, TransCanda shut down the pipeline, but was able to resume operations less than two weeks later.
"The remediation work on the property has been completed," Tysver tells Marvel. "We have replaced the last of the topsoil and have seeded the impacted area."
The spill occurred just days before Nebraska's Public Service Commission was due to decide whether it would grant the final permit needed to begin construction on a sister pipeline, the controversial Keystone XL. Though supporters of the pipeline said that the project would bolster job development in the United States, opponents worried that a spill would threaten groundwater and agricultural land. The Marshall County leak seemed to vindicate these concerns.
"We've always said it's not a question of whether a pipeline will spill, but when, and today TransCanada is making our case for us," Kelly Martin of the Sierra Club, an environmental organization, said in a statement, as Mitch Smith and Julie Bosman of the New York Times reported at the time. "This is not the first time TransCanada's pipeline has spilled toxic tar sands, and it won't be the last."
Nebraska regulators ultimately voted to approve a route for the pipeline through their state.
According to Lorraine Chow of EcoWatch, the original Keystone pipeline has leaked "a significant amount of oil three times in less than seven years." Documents reviewed by Reuters reportedly reveal that the amount and frequency of these leaks are substantially higher than what TransCanada indicated to regulators in risk assessments.