The Justice Department Has Reopened Its Investigation into the Murder of Emmett Till
A report states that the department received "new information" connected to the case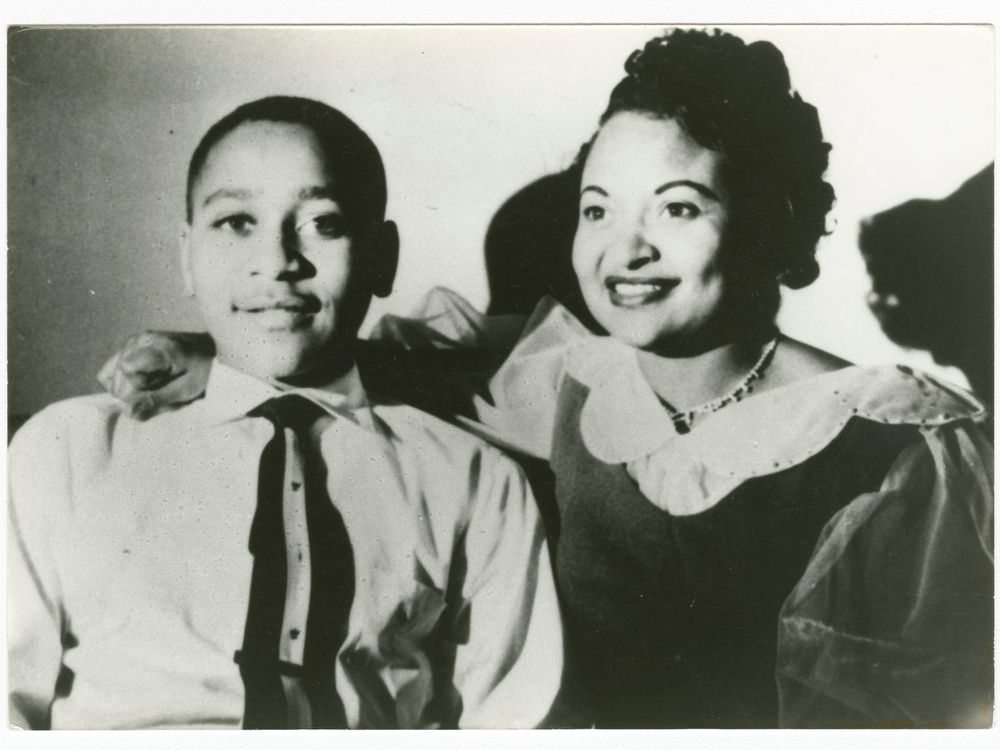 In the summer of 1955, 14-year-old Emmett Till, an African-American boy from Chicago, was brutally murdered while visiting family members in Mississippi. The two white men who were put on trial for the murder were acquitted by an all-white jury, and the case was ultimately closed in 2007. But now, the Associated Press reports, the Justice Department has reopened its investigation, citing "new information" in the notorious murder case that galvanized the Civil Rights Movement.
Back in March, the Justice Department told Congress in a report that it had decided to re-launch its investigation following "the discovery of new information." The report added that "[b]ecause the matter is ongoing, the Department can provide no further information about the current investigation."
The AP speculates that the re-opening of the case was likely prompted by the 2017 publication of The Blood of Emmett Till by Timothy B. Tyson, which quoted one of the key figures in the case as saying that she had made false statements that lead to Till's murder.
A few days before he was killed, Till and his Mississippi cousins went to a country market owned by a white couple, Roy Bryant and his wife, Carolyn. While there, Till may have whistled at Carolyn—though she would later report that he had grabbed her and made lewd remarks. Roy and his half-brother, J.W. Milam, subsequently abducted Till, beat him and shot him. The boy's body was later found, tethered to a cotton gin fan, in the Tallahatchie River. He had been so savagely beaten that he was only identifiable by an initial ring on one of his fingers.
Till's mother, Mamie Till Mobley, insisted that her son's disfigured body be displayed in an open-casket funeral. Distressing images of the dead child were published in Jet magazine, which in turn forced Americans to reckon with the brutality of racial violence and sparked a renewed fervor for the Civil Rights Movement.
During the trial of Roy Bryant and Milam, Carolyn Bryant was brought as a potential witness for the defense. Outside of the presence of a jury, she testified that Till had grabbed her around the waist and said, "How about a date, baby?" According to the AP, she also stated that Till used an obscenity when speaking to her.
Though a judge ruled Carolyn's testimony inadmissible in court, her husband and Milam were quickly acquitted. The men later confessed to perpetrating the murder, but were never retried.
Roy Bryant and Milam are now dead. But Carolyn Bryant—who now goes by Carolyn Donham—is still alive. In 2007, at the age of 72, she granted an interview to Tyson, who was conducting research for The Blood of Emmett Till.
"That part's not true," she told Tyson, referring to her claims that Till had grabbed her and made verbal advances, as Sheila Weller reports for Vanity Fair.
Alan Blinder of the New York Times reports that Donham also told Tyson she could not remember the sequence of events on that fateful day, but that "[n]othing that boy did could ever justify what happened to him."
Though the Justice Department has reopened its investigation—possibly due to Donham's comments to Tyson—it is not yet known if prosecutors will bring a new case against anyone connected to the murder.