Just in Time for His Birthday, a Photo Gives a Glimpse, Possibly, of Elvis's Teen Years
Elvis has been gone for nearly 40 years, but a newly published photo shows the King at age 13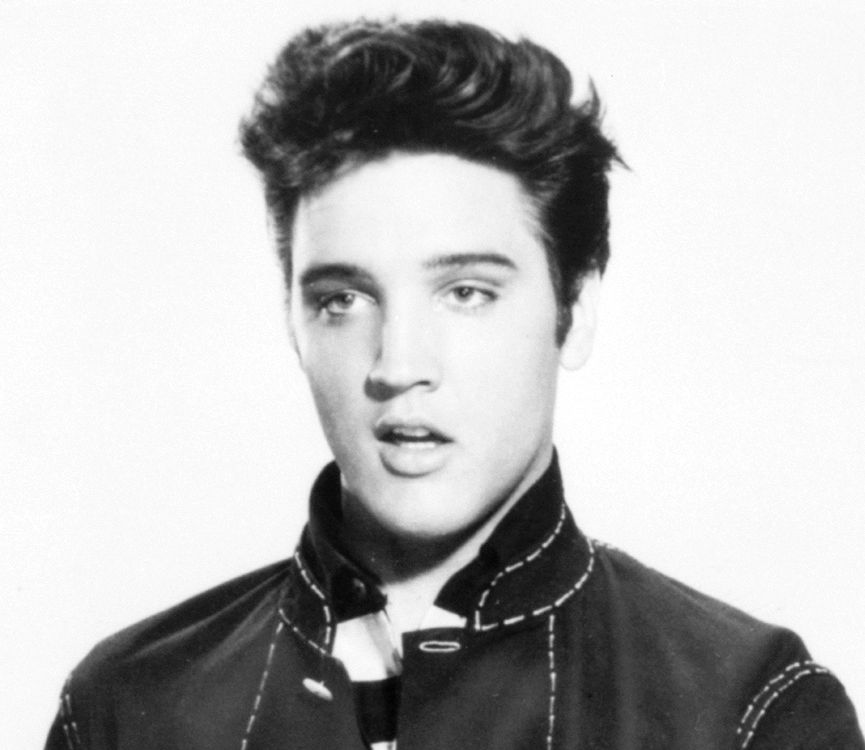 This week, Elvis Presley would have been 79. To celebrate the king of rock 'n' roll's birthday on Wednesday, Vanity Fair released a never-before-published image that's said to depict Elvis as a young man. In the black and white, weathered photo, a teen boy stands with his bike on the corner of a street. Vanity Fair consulted with Elvis experts, family members and old friends about the photo's authenticity: 
Billy Smith, Elvis's first cousin, confirms that the boy in the photo is indeed his relative. Moreover, when approached by Vanity Fair, several Elvis experts attested to its seeming authenticity. British collector Tony Stuchbury, for one, said: "The body language matches. He put his head back like that in later years. I've seen pictures from vacations in '69/'70 where he looks just like that. I'm convinced the photo is real."

Roy Turner, the Tupelo historian who assisted Elaine Dundy in the research for her definitive biography, Elvis and Gladys, took one look at the picture and declared, "There's no doubt in my mind that it is Elvis." 
Old friends and Tupelo natives identified the photo's location as the corner of North Spring and Jefferson, Vanity Fair says, where the town's largely segregated black and white communities overlapped. But no one knows exactly who took the photo. Elvis fan and collector Wade Jones got ahold of it in 2005 after Janelle McComb, an Elvis family friend, passed it along, Vanity Fair reports. But where did McComb get it? 
Janelle McComb, who died two months after mailing it, told Jones in a phone call that the woman who took the snapshot was on her way to the drugstore to drop off some film to be developed. She had one more exposure on the roll, and just asked Elvis, whom she knew, to pose. But Jones didn't catch her name.
If the photo does indeed show Elvis—and many think it does—it captures a historic moment in the musician's life. He would have been 13 at the time, and just months away from making a move from his native Tupelo to Memphis, Tennessee, where he would soon begin his musical career. His formative years in Tupelo, however, served as the backbone for musical style and ear for the blues.