Jon Fosse Wins the Nobel Prize in Literature for Work Probing 'Human Anxiety and Ambivalence'
The dramatist and author is the first-ever laureate in the prize's history to write in Nynorsk, a written form of the Norwegian language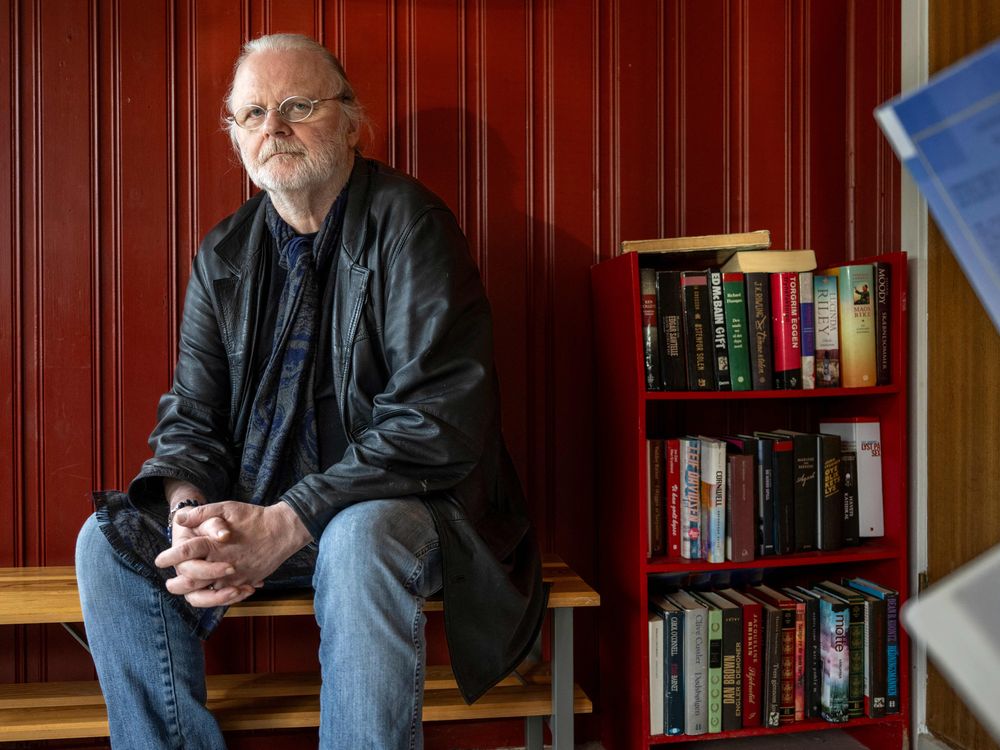 Norwegian dramatist and author Jon Fosse won the 2023 Nobel Prize in Literature on Thursday. The Swedish Academy lauded Fosse's "innovative plays and prose which give voice to the unsayable."
"It is through his ability to evoke man's loss of orientation and how this paradoxically can provide access to a deeper experience close to divinity that Fosse has come to be regarded as an innovator," said Anders Olsson, chair of the Nobel Committee, during the announcement of the prize.
Fosse's work, which includes more than 40 plays, often probes anxieties, jealousies and inner reckonings, with slowly unfolding plots that magnify tension. "His work is spare and existential, often focusing on the interior lives of rather solitary characters," write the New York Times' Joumana Khatib and Tina Jordan. "Winding, run-on sentences are common; so are fishermen."
His breakthrough play, Someone Is Going to Come, follows a couple who move to a secluded cottage to be alone together, quickly descending into paranoia that "someone is going to come." When someone does, jealousy quickly emerges.
"Even in this early piece, with its themes of fearful anticipation and crippling jealousy, Fosse's singularity is fully evident," said Olsson. "In his radical reduction of language and dramatic action, he exposes human anxiety and ambivalence at its core."
In addition to his plays—the Swedish Academy credits Fosse as "one of the most widely performed playwrights in the world"—the 64-year-old originally made his name as a novelist, beginning with Red, Black in 1983. He has since written many works of prose and poetry. One of his most recent publications is Septology, a seven-part work of fiction spanning hundreds of pages without sentence breaks. In it, an aging painter speaks to himself as another person, examining his past, relationships and philosophy.
Fosse is the first-ever laureate to write in Nynorsk, one of the two official written standards of Norwegian (the other is Bokmål), but used by 10 to 15 percent of the population, as the Guardian's Philip Oltermann writes, adding: "Fosse's English translator Damion Searls says many Nynorsk speakers see him 'as a kind of national hero' for his championing of the language."
Writing in Nynorsk is not a political act, but "simply my language," Fosse told the Los Angeles Review of Books' Remo Verdickt and Emiel Roothooft late last year. "It's a minority language, and that's only an advantage for me as a writer. It's almost never used in commercials or business the way it is in academia, literature and in church. Since it isn't used too much, it has a kind of freshness to it that Bokmål doesn't have."
Throughout his career, the author has received many other prestigious awards, including the Swedish Academy Nordic Prize in 2007 and the Ibsen Award in 2010. The Guardian's Lucy Knight reports that in Oslo, he is celebrated with the International Fosse Festival, a biennial event that took place most recently over the summer.
"I am overwhelmed and grateful," says Fosse in a statement issued by his Norwegian publisher, per the New York Times' Alex Marshall. "I see this as an award to the literature that first and foremost aims to be literature, without other considerations."
Last year, the prize went to French author Annie Ernaux for the "courage and clinical acuity with which she uncovers the roots, estrangements and collective restraints of personal memory." This year, the prize is worth 11 million Swedish kronor (about $1 million).