JetBlue Goes Green with a Farm at JFK Airport
The airline hopes to produce herbs and around 1,000 pounds of blue potatoes each season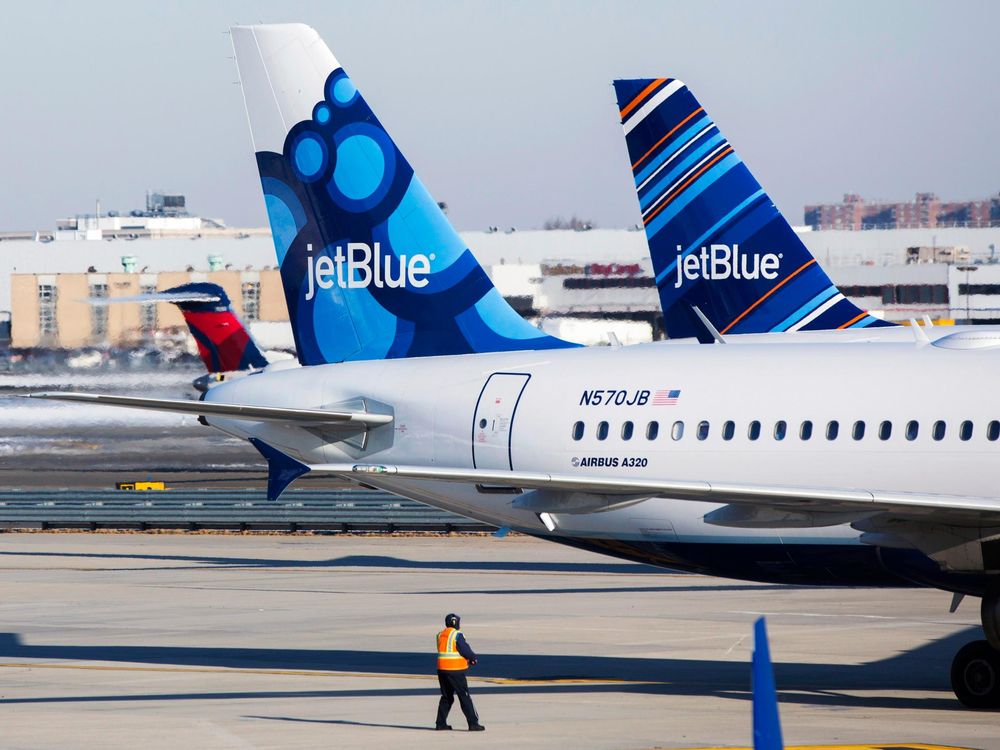 Airplanes and farms aren't exactly strangers: Consider the lucrative crop duster business. But what about a farm run by an airline? JetBlue's got it covered. The airline just started an urban farm on the grounds of John F. Kennedy International Airport, reports Dan Nosowitz for Modern Farmer.
The 24,000-square-foot farm is located outside of terminal five, which is JetBlue's hub. According to the airline's website, it will produce approximately 1,000 pounds of blue potatoes and 2,000 herb plants per season and will use compost made in part by food waste collected in the terminal.
Urban farming has reached new heights @ JFK's T5 with our blue potato farm! #TERRABlueChips http://t.co/7jUHehyOU0 pic.twitter.com/SMdJXF8uFB

— JetBlue Airways (@JetBlue) October 12, 2015
Why bother gardening at an airport? In a release, JetBlue reveals that its "farm-to-air" project is in partnership with TERRA, the company that produces its signature blue potato chips. JetBlue plans to give some of the produce away to local food banks, provide food for some restaurants at the terminal and eventually give potatoes to TERRA for use in chips.
The airport-turned-urban farm is just one of a growing trend of gardens and green spaces in unexpected places. Tokyo commuters can rent out a garden plot at train stations throughout the city. Major League Baseball has also gotten in on the green action: Now you can spot gardens and farms at baseball stadiums from San Diego to Boston.