Japanese Towns Are Choosing Between Walls to Protect Against Tsunamis And Access to the Sea
Areas along the Japanese coast are building seawalls to prepare for the next big one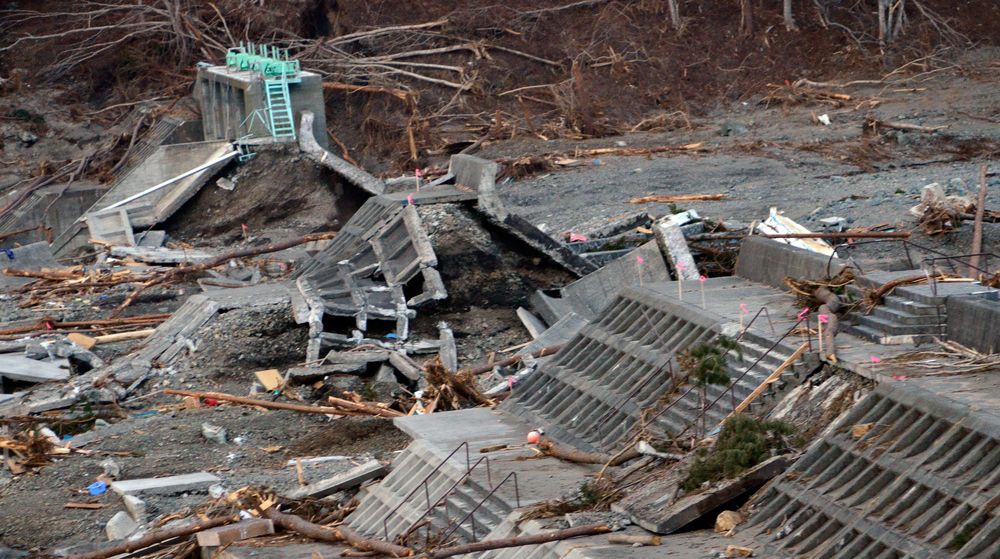 It's been three years since a massive tsunami smashed into Japan, and a 230-mile long network of walls is under construction along the country's coast. Costing around $8 billion dollars, the project is meant to hold back the next big wave. While proponents say that the walls will save lives, others worry about destroyed beaches, views and access to the sea—along with the walls' ability to actually protect them.
"We love this scenery and we're worried about the environmental impact of sea wall construction, which would affect my livelihood," said tsunami survivor and fisherman Makoto Hatakeyama.

But for planners like Mitsutaka Kodama, of Miyagi's harbor restoration department, fortifying the coast is beyond question. More than 1,000 people died in Kesennuma alone, and Miyagi sustained almost 60 percent of the 18,000 casualties of 2011.
In Miyagi, the prefecture mentioned in NPR's report, the town of Kesennuma agreed to build 14-foot-high walls, a compromise from the 30 foot height suggested by the regional government. The resulting wall should be less of an eyesore, but while those 14 feet might be more visually attractive, they won't necessarily provide the same protection that a taller wall would. 
CBS's 60 Minutes did a report on how some of the Japanese towns that already had seawalls built fared during the tsunami, and found that if walls aren't tall enough, they're not particularly helpful:
The citizens of Otsuchi had thought their seawall would shield them from such a disaster. A huge cement barrier at the ocean's edge, the wall was built to protect the town from just this kind of calamity. But the wall was just over 30 feet high and the tsunami wave was 50 feet. In the end, the wall took a hit as hard as the town -- Bob says it fared no better than a child's sandcastle on the beach.

A few hours up the coast from Otsuchi, in the village of Fudai, residents had complained about their seawall when it was built; they said it was too high and blocked their view....[But] the very wave that demolished Otsuchi had barely touched Fudai...What made the difference? Height. The seawall at Fudai is 50 feet high and could hold back a wave of the same size.
Some areas of Japan are planning even higher walls for an even larger quake and tsunami. The nuclear energy industry of Japan, which hasn't recovered since the tsunami led to disaster at the Fukushima Diiachi power plant, is busy pouring even more money into sea walls and other fortifications near Japan's power plants. Bloomberg reports that a wall more than 70 feet tall is under construction outside the Hamaoka nuclear plant outside of Tokyo, intended to withstand a tsunami of more than 60 feet.