Japanese Princess Will Lose Her Royal Status When She Marries a Commoner
Some say that the country should amend its imperial succession laws, which currently prohibit women from ascending to the throne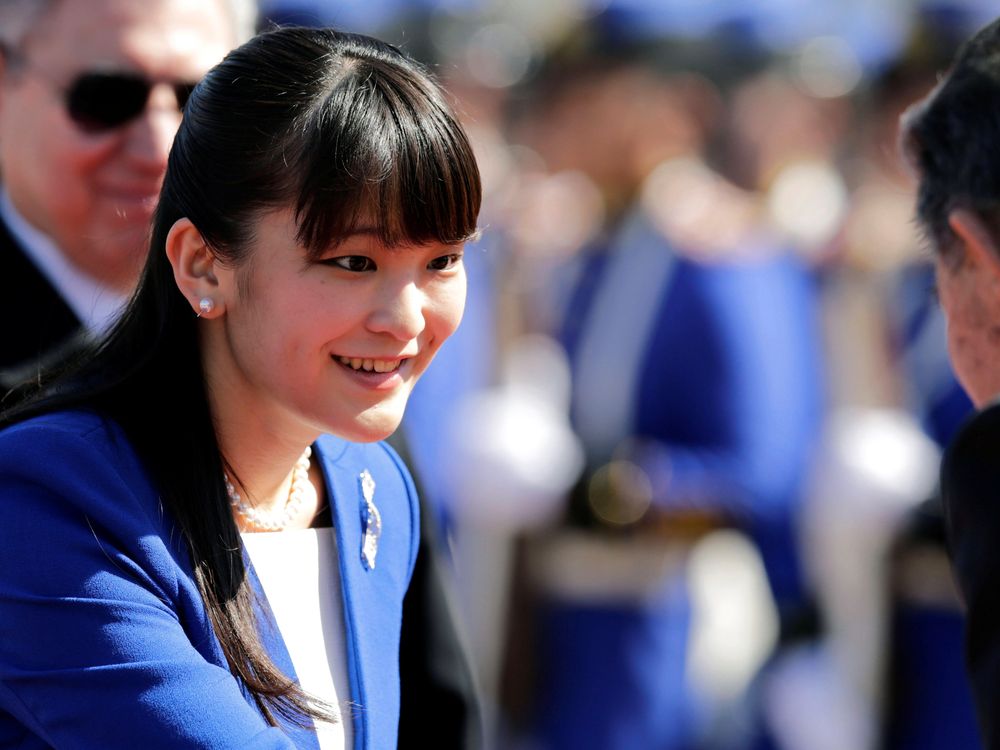 A love story unfolding in Japan has all the trappings of a romance novel. Royal family? Check. Inter-class romance? Check. A young princess facing antiquated gender norms? Check.
Princess Mako, the eldest granddaughter of Emperor Akihito, will soon become engaged to her college boyfriend, Kei Komuro. But the impending union of Mako and Kei, both 25, comes with a caveat, as the BBC reports. When she marries a "commoner," Mako will have to surrender her royal status.
Japan's Imperial Household announced this week that plans were underway for the couple's engagement, which will only become official with a ceremonial exchange of gifts, according to Motoko Rich of the New York Times.
The happy news has sparked a debate over Japan's succession laws, which not only dictate that imperial women must leave the royal family once they marry, but also prohibit women from ascending the throne. Additionally, the law stipulates that the line of succession can only pass through male members of the family—so even if Mako were allowed to retain her royal status once she marries, her children would not be able to inherit the throne.
These stringent rules have left a very narrow pool of royal heirs; there are only five men in the imperial family, including Emperor Akihito.
The current iteration of Japan's imperial succession law is only several decades old. As Rich explains, the "law prohibiting female succession has been in place since 1947, when the postwar Constitution downgraded the emperor to a symbol of Japanese unity from a god."
Prior to that time, at least eight women sat on the Chrysanthemum Throne, starting with Empress Suiko, who ascended to power in 592 A.D. and reigned for 36 years. Most of these women were regents for their underage sons at some point, Sarah Shaver Hughes and Brady Hughes write in Women's History in Global Perspective, but six empresses went on to rule alone.
Some say that it is time for Japan to once again allow women to act as royal heirs. "Now we all know that an important imperial family member will be lost with the engagement of Princess Mako," Isao Tokoro, professor emeritus of legal history at Kyoto Sangyo University, tells Rich of the Times. "It is urgent that the system should be reformed so that female members can remain in the imperial family. Otherwise, we will lose more and more members from the imperial family."
Calls for reformation of Japan's imperial succession laws come as the country is set to overturn another long-standing imperial tradition. As Euan McKirdy reports for CNN, Japan's cabinet approved a draft bill on Friday that will allow 83-year-old Emperor Akihito to abdicate. Japanese emperors are legally required to serve for life, but Emperor Akihito has said that his advanced age may make it difficult for him to carry out royal duties. His will be the first imperial abdication in two centuries when his cabinet signs off on the legislation allowing him to step down from the throne.
Officials haven't made any moves to tweak the laws governing women in the royal family. According to Linda Sleg of Reuters, Chief Cabinet Secretary Yoshihide Suga told local media that there "is no change in our view to proceed with consideration of steps to ensure stable imperial succession."