Japanese Elevators May Soon Have Toilets
Earthquake-trapped travelers could have access to running water in elevators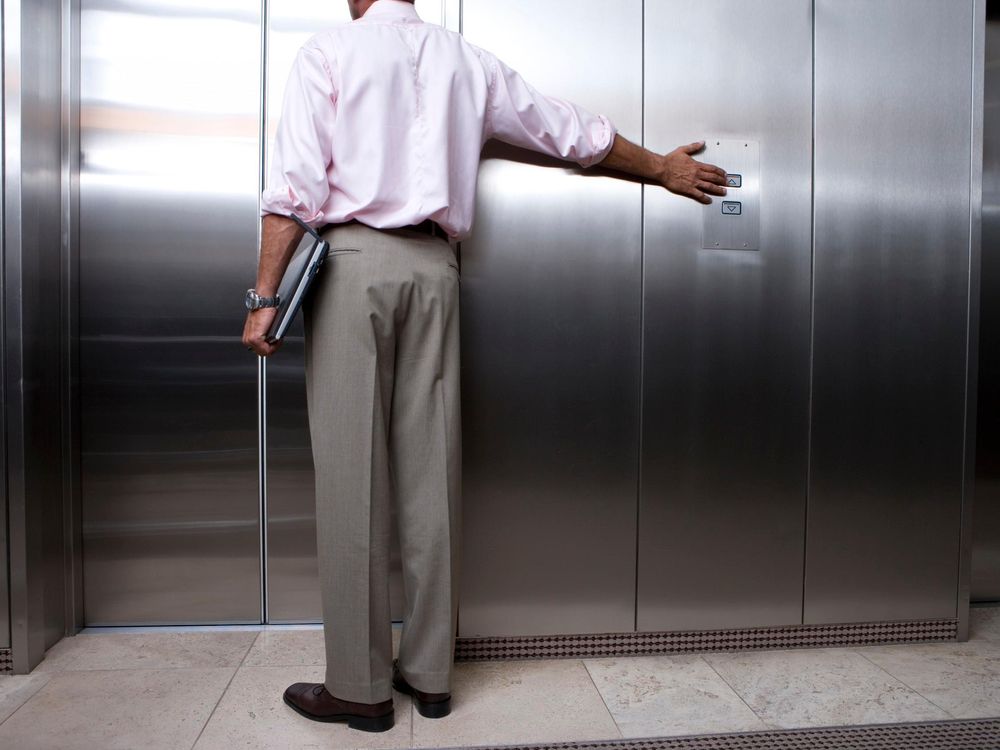 Elevators are usually associated with only one kind of convenience: whizzing people up and down tall buildings. But that could all take on an entirely new connotation if the Japanese government has anything to do with it. The Washington Post's Adam Taylor reports that the Japanese infrastructure ministry is considering requiring elevators to contain running water and toilets.
Lest you think that the reason is to allow busy businesspeople the ability to check two things off the list in one fell swoop, think again. Taylor writes that the idea actually comes from "reasonable and sensible practical concerns" associated with earthquakes. When earthquake-prone Japan shudders and rocks, elevators often stop working entirely, leading to sanitary issues as trapped workers await rescue for hours, even days.
The solution just might be the ultimate in portable potties. In response to a recent earthquake off the coast of Tokyo that rocked the city and caused people to be trapped in elevators for over an hour, writes Taylor, the Japanese government has called meetings with the elevator industry. Their goal: figure out ways to install toilets and running water in all elevators.
In fact, Taylor explains, the future of toilet-toting elevators is now. He writes that in 2014, some Tokyo buildings began to install toilets that have emergency boxes that can double as commodes. There's no timeline for fully-plumbed elevators, but pressure from the Japanese government may make it a reality sooner rather than later.
It wouldn't be the first time a natural disaster sparked an innovation. In fact, disasters have tended to spur inventors, from a surge of life-saving devices invented in the wake of the Titanic disaster to new drinking water technologies sparked by the 2004 tsunami. Besides, says Taylor, Japan's toilets "[lead] the world in technological advancements," so why not their elevators, too?