Iva d'Aquino Toguri Remains the Only U.S. Citizen Convicted of Treason Who Has Ever Been Pardoned
She was an American DJ who served six years in prison for her wartime radio broadcasts from Japan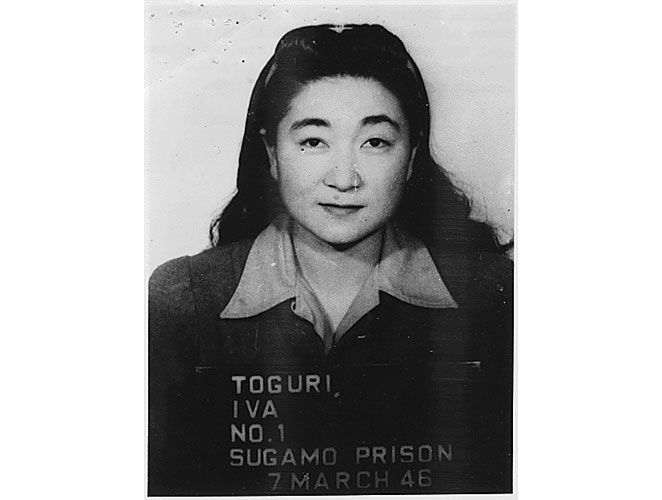 One of Gerald Ford's last acts in office was pardoning a woman who came to be known as Tokyo Rose. Although she was charged with treason and even spent years in jail, Iva D'Aquino Toguri was pardoned by Ford on this day in 1977, 40 years ago.
Toguri was an American citizen with a zoology degree from UCLA. She "had begun doing graduate work there when her life took a fateful turn," writes Jennifer Latson for Time Magazine. "She visited Japan — either to visit a sick aunt or to study medicine, depending on whether you believed her account or the government's — and became stuck there when war broke out."
She couldn't leave Japan. After a time, to make ends meet she took a job as a wartime DJ for Radio Tokyo on a Japanese propaganda show called Zero Hour, Adam Bernstein wrote in Toguri's 2006 Washington Post obituary. "The broadcasts of Radio Tokyo were notorious instruments in the propaganda war," he wrote. After the war was over, people wanted to find Tokyo Rose and prosecute her as propagandists Mildred Gillars ("Axis Sally") and William Joyce ("Lord Hee-Haw) were being prosecuted, he wrote. 
But Toguri's case wasn't clear-cut like those two cases. In her portion of Zero Hour, Toguri "used contemporary slang and played popular songs," writes Andrew Glass for Politico. As for her effect on U.S. troop morale? Probably not much.
Still, after the war, she was held for a year in Japan by U.S. military occupiers before being released for lack of evidence. Then, in 1948, she was charged with eight counts of treason and "adhering to, and giving aid and comfort to, the Imperial Government of Japan."
She was convicted on only one, Glass reports: "speak[ing] into a microphone concerning the loss of ships." Her sentence was 10 years in federal prison and a $10,000 fine. She was released early, in 1956. Records of her trial and investigation have been declassified and are available at the National Archives.
Toguri campaigned for a pardon from three separate presidents, Glass reports. She said she had been forced into her role; in fact, "in one of the few surviving recordings of her show, she refers to herself as 'your best enemy.'" In the slang of the time, he writes, she was telling Marines that she was their friend, but it passed under the radar in Japan. She also maintained that she was secretly passing food and medicine to Allied prisoners of war, Glass writes in a separate Politico piece.
"Reports from Gen. Douglas MacArthur and the Army's Counterintelligence Corps indicated that she had done nothing treasonable in her broadcasts," Bernstein wrote. "But Walter Winchell, the powerful and vitriolic broadcast personality, and the American Legion lobbied relentlessly for a trial." 
It wasn't until 60 Minutes raised her profile that Ford granted clemency, Latson writes. The biggest problem with her case: Multiple English-speaking women were on Japanese radio during the same years as she was, Latson writes. "Tokyo Rose" was a catch-all term for them, Glass writes.
Very few recordings of Toguri's broadcasts survive, and her trial relied heavily on Allied soldiers' memories of her broadcasts. Those memories included her saying things on the radio that were treasonous and discouraging to the Allied cause. In pardoning her, Ford recognized that Toguri was not the Tokyo Rose those men remembered.
Toguri remains the only person to have ever been pardoned for treason in American history. She was only the seventh to have ever been convicted of the charge, which is extremely rare in the United States.