Is It Wise to Build a Zoo Without Cages?
Being able to mingle with the animals sounds nice, but is it?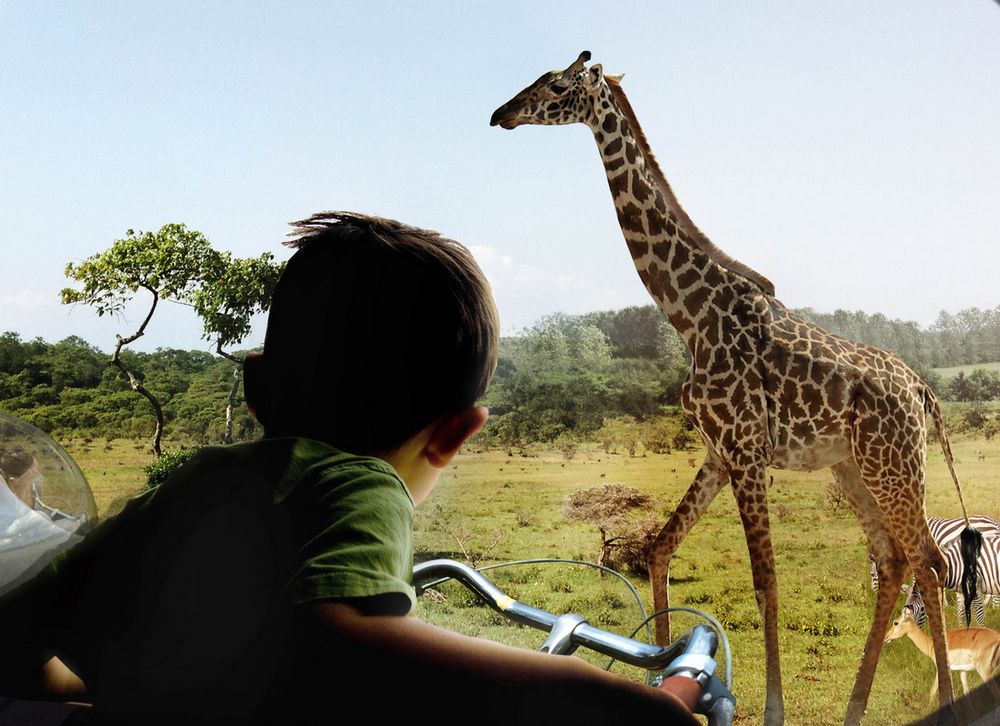 Designers with the Bjarke Ingels Group think Zootopia is the future of zoos. Slated to be built as an extension to the Givskud Zoo in Denmark, Zootopia—an unsubtle portmanteau of "zoo" and "utopia"—will be a zoo seemingly without cages or walls.
It's meant, says architect Bjarke Ingels to NPR, to create "successful cohabitation between humans and different species of animals." There will be none of the traditional physical barriers separating man from beast.
It certainly sounds idyllic. The designers' concept sketches lay out a vision where animals roam largely free and human visitors are kept to viewing galleries designed to blend into the environment. But in other sketches the designers show people biking or boating amongst the animals—paddling down a river with banks frequented by elephants, climbing on rocks with penguins or biking down a path surrounded by zebra and giraffe.
Not all the animals will be roaming free, of course. The lions will be kept in an enclosure.
It's no doubt that captive animals can seem sad in their cages. Without proper care, zoo animals can get anxious and restless, or even dangerously stressed. Giving animals more space and more naturalistic environments is hardly a bad goal. But taking away the walls and letting people roam amongst the animals may overestimate one important part of the equation: people.
Average people have no idea how to deal with wild, or even captive, animals, and tales abound of people facing life threatening injuries after getting too close to zoo animals. Some people climb in to the lion's dens; others want to go swimming with polar bears. But a spooked elephant is just as dangerous as a lion, and penguins pack a nasty bite. Even highly trained zookeepers are not immune to the risks. Years ago a visitor to African Lion Safari—a drive-through wilderness park in Canada where animals roam free and people stay confined to their car—was mauled by three Bengal tigers through an open car window.
Sometimes the walls are there not to keep the animals in, but to keep us out.