This Island Can Only Be Visited by Men
Okinoshima is officially an Unesco world heritage site—but tradition bans women from its shores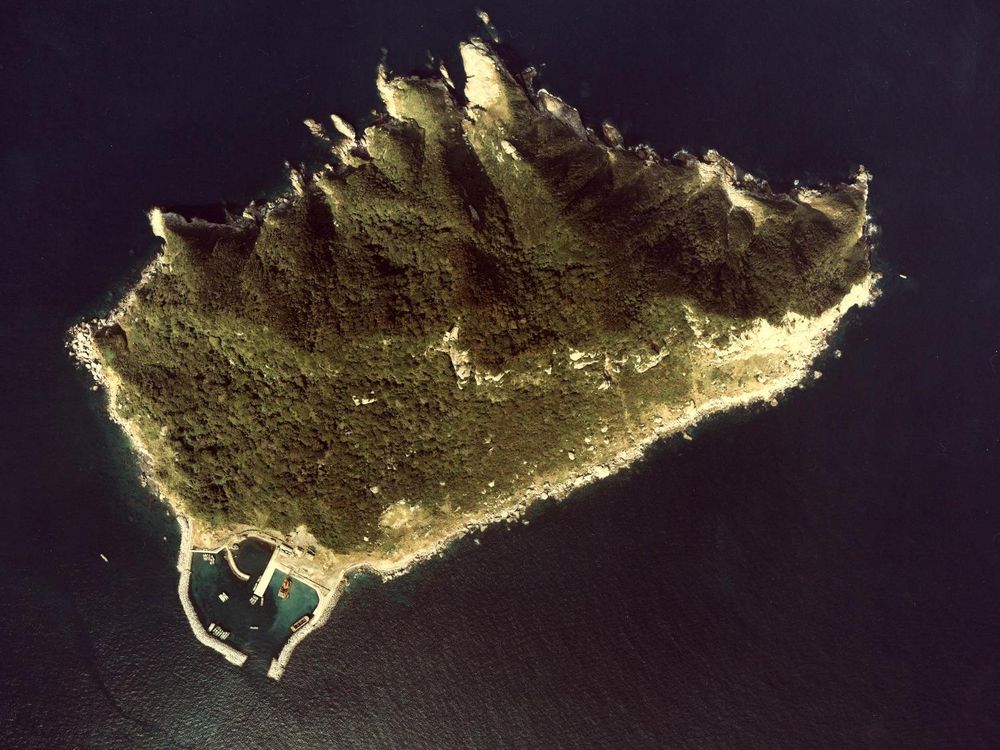 Tucked into the Sea of Japan is a verdant island that will soon receive Unesco world heritage status. But good luck visiting if you're a woman. As The Japan Times reports, Okinoshima, the tiny island off of Kyushu's northwestern coast in the Fukuoka Prefecture, can only be set foot on by men.
Unesco will protect the site because of its rich archaeological and religious heritage, The Japan Times reports, but outside of Japan, the island is perhaps best known for being off-limits to anyone with two X chromosomes. Between the fourth and ninth centuries, a time of vibrant East Asian trade, the island was a place for men to pray for safe passage during their sea voyages. Over the centuries, people left an estimated 80,000 votive offerings of things like beads, weapons, mirrors and swords there.
The artifacts predate written records of religious rituals in Japan, so they are precious indeed—and they're protected as natural treasures by the Japanese government.
The island is still considered sacred—the whole thing is a shrine—and its strict customs are still observed. As The Japan Times' Ryo Hashimoto reports, the Shinto traditions of the shrine that controls the island mean that women are banned. 'There are varying explanations for the ban," writes Hashimoto, "but some say it is because menstruation would defile the site." Whatever the reason, women are not allowed. Men, too, must get naked and undergo a purification ritual before they go to the island. As a result, it's rarely visited.
That could change with this summer's designation. Hashimoto reports that locals fear more tourism. But there are other locals who might benefit from the designation—animals. As Andrew S. Wright reports for National Geographic, predatory rats have taken over the island, gutting local bird populations and triggering a chain effect that has reduced its biodiversity. Okinoshima's fragile ecosystem has already been acknowledged by Japan itself, which designated the whole island a national wildlife protected area.
For now, there are no plans to make it accessible to women. Earlier this year, a Hindu group in the United States demanded that Unesco deny it heritage status unless women are allowed to enter, but the pleas for equality did not prevent the move. Unesco designates cultural heritage sites, but doesn't set local laws or customs. So until traditions change or relax, women will have to settle for a glimpse of the future Unesco site from Kyushu's shore.
(h/t BBC)
Update, July 11, 2017: This week, Okinoshima, Japan's men-only island, was officially granted Unesco world heritage status at the UN body's annual summit in Krakow, Poland.