Ireland May End Its Historic Good Friday Alcohol Ban
The 1927 prohibition restricted the sale of booze on Good Friday, Christmas Day and St. Patrick's Day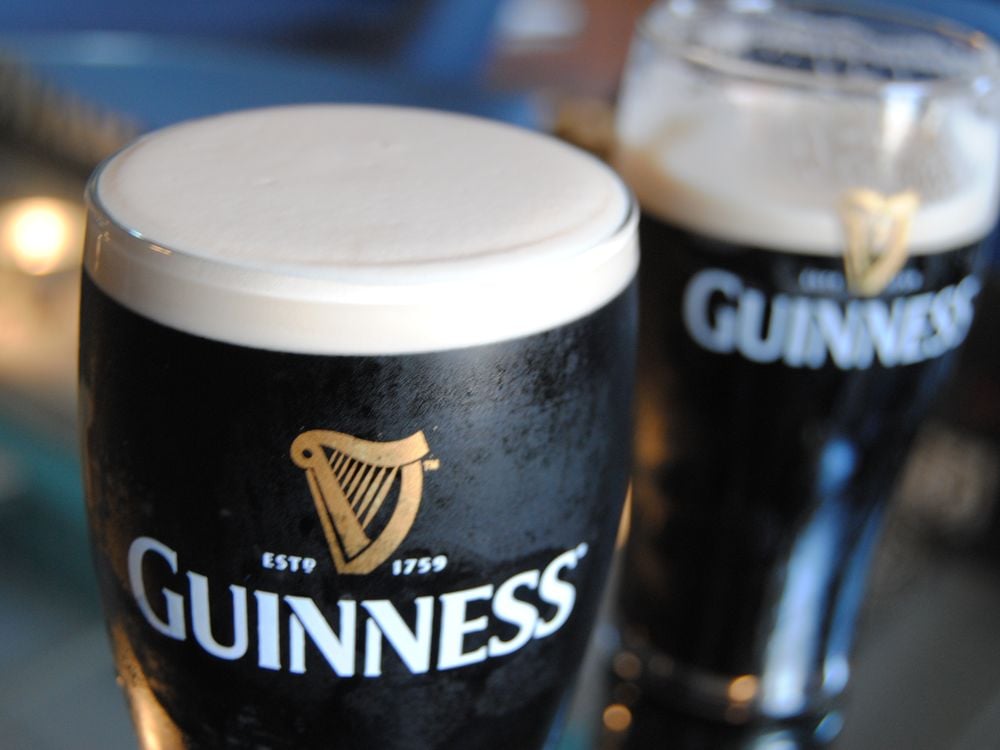 Sure, Easter weekend is traditionally the time for egg hunts, but on Good Friday imbibers across Ireland have long been compelled to track down a different sort of elusive treat. That's because of the country's 90-year-old ban on Good Friday alcohol sales.
Over the years, the ban has inspiring many a crafty guide on scouting out a frothy pint. But fortunately for alcohol enthusiasts, Ireland's dry Good Friday edict may soon come to an end, Susan Hogan reports for The Washington Post. The Irish government has lent its support to legislation that will reverse laws restricting the sale of alcohol on the day of Jesus' crucifixion. The recently announced Intoxicating Liquor (Amendment) Bill 2017, is expected to come into effect by Good Friday 2018.
According to an op-ed in The Irish Times, Ireland's Good Friday alcohol ban was first introduced in 1927 as part of a broader legislative act that also prohibited the sale of alcohol on Christmas Day and St. Patrick's Day, now one of the booziest celebrations of the year. Limited exceptions were granted to travelers, patrons of the theater and hotel guests, who could be served alcohol. In Ireland in The 20th Century, Tim Pat Coogan writes that the Dublin Dog Show was among the few places permitted to sell liquor on St. Patrick's Day, and "one result was that canine veneration reached heights unequalled anywhere else in Europe." In recent years, people have flocked to Ireland's dog racing tracks on Good Friday, when alcohol is scarce.
The 1927 ban was largely influenced by the Catholic Church, which sought to institute an atmosphere of solemnity on the aforementioned holidays. But in 1960, the St. Patrick's Day prohibition was repealed due to "[w]aning church influence and growing commercial pressure," according to The Irish Times op-ed.
Ireland remains a predominantly Roman Catholic country, but the supremacy of the Church continues to dwindle. Some 78 percent of the population identifies as Roman Catholic, according to 2016 census figures, representing a decrease of 5.9 percent since 2011. The rollback on the Good Friday alcohol ban coincides with other recent efforts to cleave Church from State in Ireland. This week, for example, left-wing politicians called for a debate on a Christian prayer that is read out before each meeting of the Irish legislature's lower house, Philip Ryan reports for the Irish Independent.
Not everyone is thrilled about such attempts at secularization. During an interview with The Pat Kenny Show, Senator David Norris opined that the repeal of the Good Friday alcohol ban would lead to a "gradual lessening of our cultural identity."
"I really don't want to see Ireland turned into a bland theme park full of plastic shillelaghs; people drinking on Good Friday and squashy green top hats," he added.
But others have proposed a, well, toast to the repeal of the prohibition. "The ban of alcohol sales on Good Friday, that blighted day in the calendar (for poor Jesus, who was crucified, and poor old sodden drinkers who can't go to the pub that day) is well past its sell-by date," Colette Sheridan writes in a rather colorful piece for the Evening Echo, a Cork-based publication.
If the proposed legislation is passed, people across Ireland will soon be able to celebrate Good Friday in the pub, with a pint of Guinness. Until then, there are always the dog races.