Why Does the Internet Hate Renoir?
A tongue-in-cheek protest movement wants to remove the artist's paintings from museums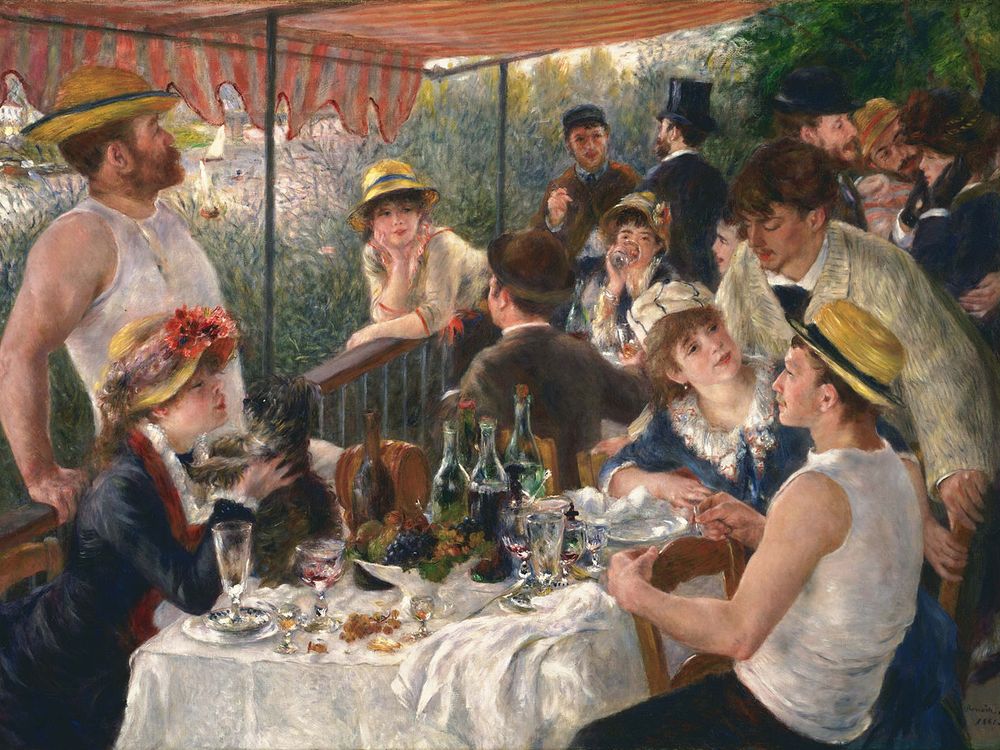 Ask any art expert to name an Impressionist, and Pierre-Auguste Renoir is sure to come up. His early paintings, such as Luncheon of the Boating Party, are heralded, famous works. But don't tell that to Max Geller, the person behind a popular Instagram account called "Renoir Sucks At Painting."
For months, Geller has led a tongue-in-cheek campaign against Renoir. In April, he petitioned the White House to remove all of his paintings from the National Gallery of Art. Nearly 10,000 people follow his Instagram account, and earlier this month, the movement finally broke out of cyberspace. A small group, led by Geller, held a mock protest outside the Museum of Fine Arts in Boston, reports Mahita Gajanan for the Guardian. 
Protesters signs that read "ReNOir" and "God Hates Renoir" quickly attracted media attention, and apparently convinced more people to join the cause.
Renoir protest at MFA is funny, but sophomoric, @SebastianSmee writes http://t.co/nzPihB2Tz3 pic.twitter.com/ySoeGm8vBg

— The Boston Globe (@BostonGlobe) October 6, 2015
In an interview with NPR's Laura Wagner, Geller explains his stance:
I hate Renoir because he is the most overrated artist east, west, north and south of the river Seine. I think in real life trees are beautiful and the human eyeball conveys emotional force. If you took his word for it, trees would be a collection of disgusting, green squiggly lines and eyeballs would be jet black as if they were colored by sharpies. In real life trees are beautiful; Renoir just sucks at painting.
The saccharine sweetness of some of Renoir's paintings in particular draws Geller's ire — he calls it "treacle." But critics have long expressed disapproval at this particular quality of Renoir's work. A century ago, American Impressionist Mary Cassatt criticized his paintings of "enormously fat women with very small heads." As recently as 2007, New York Times art critic Roberta Smith bemoaned his "acres of late nudes" and the "ponderous staginess" of his work.
Whether Geller's campaign is a jokey stunt, or an irreverent call for serious reconsideration, it does prove one thing: even old, familiar art can be controversial.